RSS now extra-constitutional authority which decides BJP's political moves, says Ashok Gehlot
The RSS has become an 'extra-constitutional' authority and makes political decisions for the ruling BJP, senior Congress leader Ashok Gehlot alleged.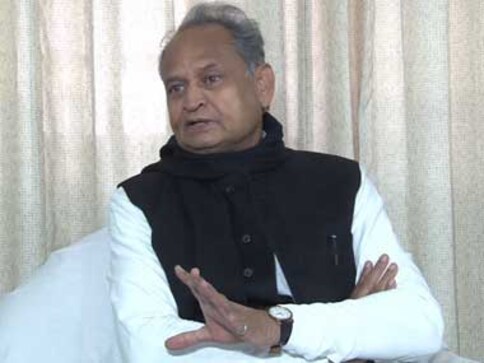 Kota: The RSS has become an "extra-constitutional" authority and makes political decisions for the ruling BJP, senior Congress leader Ashok Gehlot on Saturday alleged, terming it a "very worrying" development.
The involvement of the RSS in government decisions is well-known, Gehlot told reporters. He said the Sangh, which claims to be a nationalist and cultural organisation, should come out openly into politics, instead of doing shadow-boxing for the BJP.
"The RSS has become an extra-constitutional authority in the country that decides who would be the chief minister of states, who should be sent to Cabinet and who should go to corporations," he said, without offering evidence to support his allegations.
"During the time of late prime minister Indira Gandhi ji, these people used to allege the same about Sanjay Gandhi ji. The whole country knows RSS is working like extra-constitutional authority today, which is very worrying," he said.
This was not the first time a Congress leader has accused the RSS-BJP of compromising constitutional institutions. The Congress leadership has previously attacked them for having a "fascist" ideology and charged the RSS with "interference" in the running of the central government.
In the political resolution adopted at the 84th Congress Plenary session in New Delhi on 17 March, the party alleged that the country's core constitutional values were under attack, with institutions under stress and their independence compromised.
The AICC general-secretary in-charge of Gujarat said Congress leaders are capable of countering the RSS-BJP combine, ideologically and politically. He asked the BJP to fight the Congress on policies and principles.
Claiming that people associated with 25 RSS institutions are working in government departments, Gehlot said once the RSS comes out of its closet, the Congress is fully competent to oppose it with its ideology and defeat the "fascist" forces.
"It would be better if the RSS stop misguiding people in the name of a Hindutva-based cultural institution and instead comes out openly in politics, after merging itself with the BJP," he said.
"The politics behind the veil is not in the favour of nation." The former Rajasthan chief minister also claimed that the people of the state have decided to throw the BJP out of power.
Find latest and upcoming tech gadgets online on Tech2 Gadgets. Get technology news, gadgets reviews & ratings. Popular gadgets including laptop, tablet and mobile specifications, features, prices, comparison.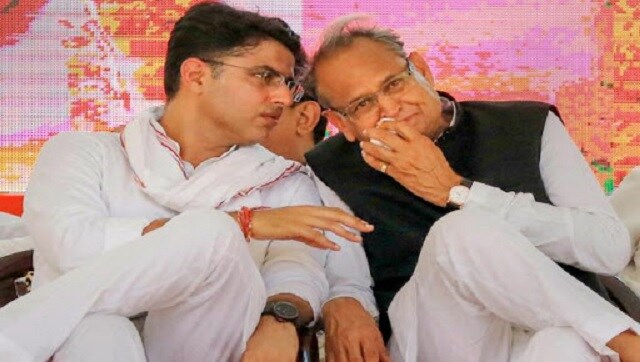 Politics
Rajasthan CM also said Pilot has an 'innocent face and has a strong command on Hindi and English, with which he had impressed the media'.
Politics
The Governor has reportedly also written to Ashok Gehlot asking who is responsible for his security after Gehlot said that people will gherao the Raj Bhawan if an Assembly session is not convened soon
Politics
Haryana home minister Anil Vij refuted Punia's allegations and said the state government has no role in the Rajasthan political crisis