RSS can't do a Sonia with BJP: Power without responsibility
The RSS cannot have it both ways: it must either own Gadkari or take action; it must either leave the BJP to do its own thing or take it over completely.
The Rashtriya Swayamsevak Sangh (RSS), fountainhead of various Sangh Parivar organisations, including the BJP, seems to have developed both amnesia and schizophrenia.
Speaking to the faithful on Vijayadashami Day in Nagpur, RSS chief Mohan Bhagwat made several remarks which should not go unchallenged.
With allegations about BJP president Nitin Gadkari's unwholesome capers flying think and fast, Bhagwat—who could not ultimately evade the topic—told newspersons that Gadkari was an "internal matter of the BJP".
But wasn't Gadkari the RSS's choice for BJP president in 2009, after the party was routed by the Congress in the general election? As the BJP looked set to collapse into infighting and factionalism after that defeat, Bhagwat stepped in and shoved Gadkari down the unwilling party's throat. Not only that, this year the party constitution was amended to give Gadkari a second term – again, reportedly, at the RSS's urgings.
How, then, is Gadkari merely an "internal matter" of the BJP? Or is the RSS chief  facing a severe bout of amnesia? If choosing or deposing the party chief is an internal matter, why didn't the RSS leave the party to stew in its own juice in 2009? Or even this year?
Then, Bhagwat went into indirect criticism of the media. "For every one bad thing, there are 10 good things happening in the country. But good things don't make news," The Indian Express quotes him as saying.
This is a loaded statement. Is Bhagwat trying to say that Gadkari's offence was the "one bad thing" that should not be overemphasised, or that the media should not focus only on corruption?
The RSS chief then deflected further queries to Manmohan Vaidya, who continued to speak the same language.  After taking the usual line—that this is a media trial, and that the charges against Gadkari are yet to be substantiated—Vaidya went back to his boss' statement. "Gadkari as an individual and the BJP as party have to answer the questions raised."
The RSS clearly has to make up its mind on whether Gadkari is its man or not. If he is, it should make the move. If he isn't, the Sangh should give BJP's top leaders the freedom to do what they will with Gadkari. The party's constitutional amendment that gives incumbents the possibility of a second should be rolled back.
The newspaper also has Bhagwat saying this: "It's not important how much money has been earned. It's important how it has been put to use, whether it has been put to good use or not."
Is Bhagwat then saying that if Gadkari put the money poured into Purti Sugar by contractors and toll-booth operators to good use, there is nothing wrong?  In short, the means do not matter if the ends look moderately kosher – since Gadkari has claimed he is a social entrepreneur?
By implication, it means if Robert Vadra is using all the DLF-injected money for good purposes, everything is fine. If A Raja put the 2G scam money to holy purposes, if the Coalgate beneficiaries did an honest day's work with the coal blocks they got for free, then all should be forgiven.
Corruption, unfortunately, cannot be dealt with so easily.  Bhagwat should thus juxtapose this statement with another statement which is unexceptionable in terms of ethical principles. He said: "Politics without principles, property without work, pleasure without conscience, knowledge without character, commerce without ethics, science without humanity and worship without sacrifice seem to mark the socio-political scenario today."
Which is the real Bhagwat? The one who says that how money is used is more important than where it came from, or the one in the above statement who seems to endorse Gandhi's principle that if the means are not right, the ends will be compromised?
A less schizophrenic approach to both corruption and the BJP would help.
The BJP may draw its key office-bearers and inspiration from the Sangh, but the RSS needs to realise that a political party cannot be the handmaiden of a social organisation, which is what the RSS says it is.
The BJP cannot grow if it has to constantly look over its shoulder at what the RSS may be thinking; the RSS cannot do its job of character building if it is going to be enmeshed in politics.
If politics is its purpose, it should merge with the BJP or implement a friendly takeover. Or vice-versa. The RSS cannot wear two hats. Or else how would it be any different from a Sonia Gandhi exercising power without responsibility in the Congress party and UPA government?
Find latest and upcoming tech gadgets online on Tech2 Gadgets. Get technology news, gadgets reviews & ratings. Popular gadgets including laptop, tablet and mobile specifications, features, prices, comparison.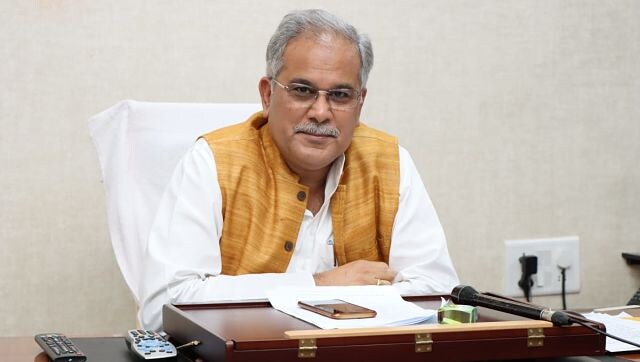 India
In a series of tweets on Friday, Rajashtan chief minister Ashok Gehlot had said that the BJP had "manufactured" the term 'love jihad' "to divide the nation and curb individual rights of citizens"
India
In his address after laying the foundation stone for various infrastructure projects in Tamil Nadu, Shah said Narendra Modi has "waged a battle to end dynasty politics and corruption"
India
History is replete with biases and politics is pregnant with contradictions. Thus, the pursuit of innocuous history and pristine politics is not only factually erroneous but also intellectually untenable