RSS calls for legal hurdles in the path of Ram temple to be removed
RSS on Tuesday said it is Hindu society's 'desire' that a Ram Temple be built in Ayodhya.
Hyderabad: RSS on Tuesday said it is Hindu society's "desire" that a Ram Temple be built in Ayodhya and called for removing all legal hurdles to fulfil this wish.
"Hindu Samaj desires that there should be a Ram Mandir there (in Ayodhya). Whatever the legal problems are, they need to be sorted out and a Ram temple be constructed...that is what we all desire. The matter is pending before the Supreme Court," RSS General Secretary Suresh Bhayyaji Joshi said.
Joshi was talking to reporters at the conclusion of a three-day national executive meeting of the pro-Hindutva organisation in Hyderabad.
He said the Ram Mandir issue has been there for the past over 30 years and it would be wrong to link it to the upcoming Assembly elections in Uttar Pradesh.
"Since 1984 this movement is going on across the country (for constructing Ram Mandir)...there is nothing new. There is some delay due to court cases," said Joshi.
The RSS leader said after the 2010 Allahabad High Court judgement, it is difficult to build any other structure except for a Ram Temple at the disputed site in Ayodhya. ("Lucknow court ke decision ke baad, waha par Ram Mandir ke alava aur kuch bhi hona mushkil hain)."
The Lucknow bench of HC had then ruled the 2.77 acre disputed land in Ayodhya be divided into three parts among Hindus and Muslims. It also held the place where the makeshift temple of Lord Ram currently exists belongs to Hindus.
On 'gau raksha' issue, Joshi said the RSS has been stressing on cow protection since long.
"It is not an emotional issue but associated with the country's economic growth," he said, adding "cow protectors" should also be given protection.
The government should take necessary steps to save and develop indigenous cow breeds, Joshi said.
Asked if the meeting discussed the upcoming elections in Uttar Pradesh and BJP's Chief Ministerial candidate, Joshi said, "We (RSS) don't have any role in this. It is the work of BJP and they have to decide because it is they who have to win elections."
On whether the conclave discussed performance of the Modi Government, the RSS leader said, "We do discuss and assess, but one thing is clear that it is up to the government to do assessment of its works.
"At times, we openly express our views (on issues related to governance), but RSS does not have any role in execution...it is the duty of the government. As a responsible social-cultural organisation, we bring important matters to the notice of the government."
On genetically modified (GM) crops, Joshi said, "A rethinking process is on across the globe on this issue and scientists are divided on it in the world and also India."
"This is a scientific issue...any policy decision should be taken considering the tradition of Indian agriculture."
"One should not think only about increasing crop production, but also take note of soil damage. Scientists should think long term and not short term."
Joshi said the Sangh now has presence in 44,000 villages across the country and has 70,000 working units. This number is expected to surge to 75,000 by March next year.
He called upon society to end discrimination based on caste and create an environment where women feel safe and empowered to determine their own destiny.
Joshi urged people to respond positively to Prime Minister Narendra Modi's call to make India a clean and healthy nation.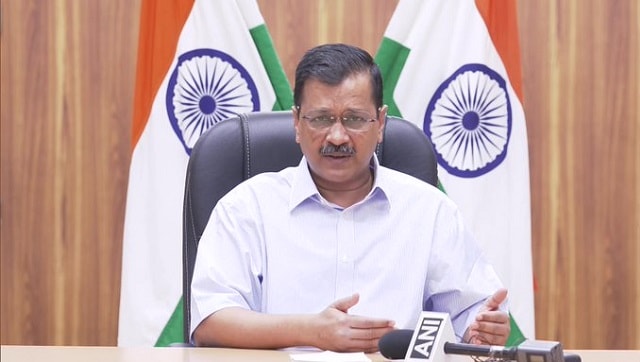 Politics
Delhi government runs a Chief Minister's Tirth Yatra Yojana, under which free pilgrimage is provided to Delhiites to all religious places including Vaishno Devi, Rameshwaram, Dwarka Puri, Haridwar, Rishikesh, Mathura and Vrindavan.
Politics
The Centre has increased the powers of the BSF by increasing its jurisdiction in poll-bound Punjab by up to 50 km from the international border
Politics
From AAP to SAD. here is a look at the major players in Punjab politics ahead of the next year's Assembly elections