RS Surjewala has negated Congress' age-old 'secular' claim by saying party has 'Brahmin DNA in its blood'
RS Surjewala said Congress had Brahmin DNA in its blood and made 'gods and demons' comparisons between Rahul Gandhi and BJP leaders.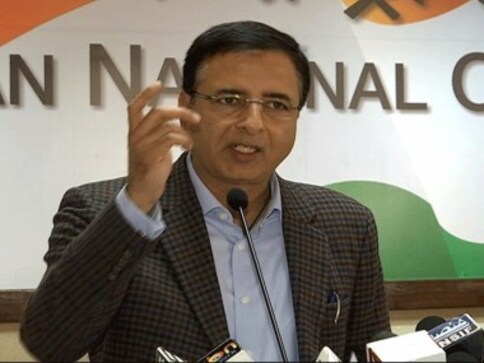 Till May 2014, nearly all political parties, other than the Bharatiya Janata Party (BJP) and the Shiv Sena, indulged in aggressive competitive politics to woo Muslim voters. The counter-argument — "Muslims vote, but they are not the only community that votes" — hardly had any takers among the so-called secularist parties, most of whom were then aligned with the Sonia Gandhi-headed United Progressive Alliance.
In 2006, former prime minister Manmohan Singh had profoundly asserted at the National Development Council meet that "Muslims must have the first claim on resources". In September 2013, Manmohan, as well as Sonia and Rahul Gandhi visited riot-hit Muzaffarnagar in Uttar Pradesh, but they only met members of Muslim communities and neither met nor talked about the Hindu families affected by the violence.
Turn to September 2018. The Congress no longer talks about the concerns of the Muslim community. Before the recent Assembly elections in Bihar, Uttar Pradesh, Gujarat and other states, neither Rahul nor any senior Congress or leaders of allied parties talked about grievances of the minority community. They also did not utter the word "communal" in reference to the BJP. That was understandable as the Congress was playing "soft Hindutava politics" and did not want "Hindu polarisation" for the BJP and against it.
But now, the Congress has decided to get competitive in Hindutava politics. Rahul's close confidante — a member of the all-important Congress Working Committee, core committee and head of the party's communications department Randeep Singh Surjewala — on Tuesday declared at a public function in Kurukshetra, Haryana, that the Congress had "Brahmin community DNA", meaning that the party has Brahmanical roots and continued to be part of the community.
"One of my colleagues asked why a Brahmin conference was being held using Rahul's photo and under the Congress party flag and the Tricolour," Randeep Singh Surjewala had said. "I said that I will respond to this from this platform one day. The Indian National Congress is that party, my friends, in whose blood there is Brahmin Samaj's DNA."
As the head of the Congress' communications department, he is the party's chief spokesperson, and his words are taken as an official statement from India's Grand Old Party. With this statement, Surjewala has effectively negated the Congress' 123-year-old claim that it was well and truly a "secular" party. By claiming that the Congress was a party "in whose blood there is Brahmin DNA", he is trying to rebrand the party and cast it as a Hindutva outfit.
Therefore, one could ask, what about the founders of the Congress, Allan Octavian Hume, Womesh Chunder Bonnerjee, Dadabhai Naoroji, Pherozeshah Mehta and others? Or even the country's biggest icon Mahatma Gandhi, who was associated with the Indian National Congress till his death? There is a long list of such illustrious leaders — Badaruddin Tyabji, Abul Kalam Azad, Subhash Chandra Bose, Vallabhbhai Patel, Rajendra Prasad and others. Feroze Gandhi simply does not exist for the Congress.
In his enthusiasm, Surjewala gave a caste identity to freedom fighters, including the likes of Mangal Pandey, Chandra Shekher Azad and Ram Prasad Bismil, as well as to leaders from the Congress First Family, including Motilal Nehru, Jawaharlal Nehru, Indira Gandhi, Rajiv Gandhi and Rahul Gandhi.
"The fight between gods and demons has been on since time immemorial. In mythology, whenever Vishwamitra sat for prayers, demons would try to foil it," Surjewala said. "Whenever anyone prayed for Bhole Shankar (Lord Shiva), demons would gather to foil it. Even today, Shiv bhakt, your son, Congress chief and our leader Rahul Gandhi is on Bhole Shankar's yatra on his way to Kailash Mansarovar. And who's trying to foil his trip? Leaders of the BJP."
This is a bizarre argument. Is Surjewala trying to suggest that Rahul is Vishwamitra and the Narendra Modi-Amit Shah clan is made up of demons?
It seems that in the past 10 months, from the Congress' own narrative, Rahul has come a long way — from registering as a non-Hindu at the Somnath temple to not just a Hindu but a "janeu dhari" (sacred thread-wearing) Hindu, to a devout Shiv bhakt Brahmin to running a party whose blood has Brahmin Samaj DNA.
One is not sure how Congress allies — the Left Front, Rashtriya Janata Dal, Samajwadi Party, Bahujan Samaj Party, Dravida Munnetra Kazhagam, Telugu Desam Party and the Trinamool Congress — are going to take it.
The Congress' ally in Uttar Pradesh, former chief minister Akhilesh Yadav, has promised to build a whole new township in the name of Hindu god Vishnu. Congress Madhya Pradesh chief Kamal Nath is trying to snatch the cow plank from the BJP, making promises to build gaushalas across the state if his party is voted to power in the upcoming elections.
After the Congress lost Gujarat end 2017, Rahul had claimed a "moral victory" for his party. Today, the BJP and the entire Sangh Parivar can turn around and say that they have not only wiped out the Congress from most of India's political map, but have also scored a moral victory over whatever is left of the party.
The Rashtriya Swayamsevak Sangh can relax now. The Congress, too, is now helping it realise its "Hindu Rashtra" dream.
India
At the city's Chamrajpet crematorium, authorities had to put up a 'housefull' sign and families were told to wait with bodies in ambulances to avoid overcrowding
India
The Congress leader accused Central Government of misreading and mishandling the COVID-19 situation in India and alleged that all early warning signs were ignored, including from scientists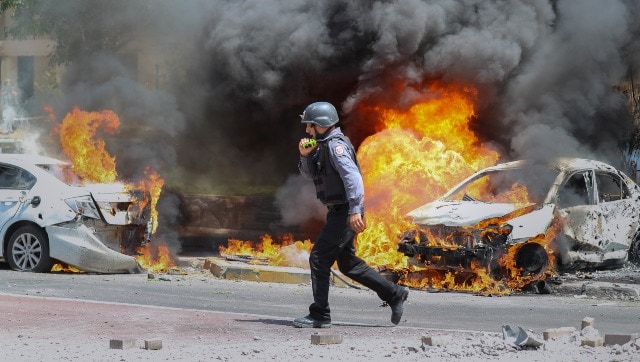 World
The recent nightly clashes began at the start of Ramadan, when Israeli police placed barriers outside the Damascus Gate of Jerusalem's Old City