Rs 500, Rs 1,000 notes banned: Rahul Gandhi's jibe against PM Modi is unmindful of public opinion
Either Rahul Gandhi has not heard PM Modi's address to nation and the subsequent briefings made by RBI Governor, Finance Secretary and other top officials or if he heard and understood it then one gets an impression, which is not healthy for him, that he is taking side of loaders and hoarders of black money and fake currency
Rahul Gandhi is angry again — this time against Narendra Modi's surprise 'surgical strike' on black money, fake currency and terror financing.
The Congress vice-president is deeply agitated. He thinks that Prime Minister Narendra Modi has not acted in national interest. It's not a crackdown against corruption, black money, benami property or terror financing chain, but it is a move by a whimsical Prime Minister who is bent on harassing ordinary citizens of his country.
Rahul took the onus on himself to make Congress' official position on the subject. In a series of tweets, he blasted Modi: "Once again Mr Modi shows how little he cares about ordinary people of this country - farmers, small shopkeepers, housewives - all thrown into utter chaos". In another tweet, he said, "While the real culprits sit tight on their black money stashed away abroad or in bullion/real estate. Well done Mr Modi. Yet another tweet said, "One Q for the PM: How is replacing 1000 rs notes with 2000 rs notes going to make black money hoarding a lot harder?"
While the real culprits sit tight on their black money stashed away abroad or in bullion/ real estate.Well done Mr Modi

— Office of RG (@OfficeOfRG) November 9, 2016
One Q for the PM: How is replacing 1000 rs notes with 2000 rs notes going to make black money hoarding a lot harder? #Modilogic

— Office of RG (@OfficeOfRG) November 9, 2016
Rahul is completely unmindful of the fact that the public has hailed this move — a closely-guarded secret till he made it public — the swiftness of which nobody could have ever imagined in the wildest of dreams. Either Rahul Gandhi has not heard PM Modi's address to nation and the subsequent briefings made by RBI Governor, Finance Secretary and other top officials or if he heard and understood it then one gets an impression, which is not healthy for him, that he is taking side of loaders and hoarders of black money and fake currency
Yes, there would be short term problems for citizens spread across all class from a lowly daily wager to a high ranking executive, from petty trader to a big businessman, but then after a while these challenges before them are surmountable, if the money is legitimately earned. But to say that this amounts to harassment of common men and allows the real culprits to have a free run is a reflection on the top Congress leader's wisdom and understanding.
Even his present and potential allies, like JD(U) and SP are not on his side. The Congress vice-president also seems to be caring little for most common social wisdom that politics is about public perception. By making his stand public, he has not done any service to himself and the party Indian National Congress, he and his mother heads.
He, however, could be right in one broad sense — "all thrown into utter chaos". One potential area where this supposed chaos would reflect most would be in coming elections in Uttar Pradesh, Uttrakhand, Punjab and later in Goa.
It is well known that the cost of elections keeps on rising to new high and new methods of pumping ill-gotten money in elections is devised in each. Neither the funding of political parties, nor is the financing and expenses of the electoral process transparent. The loads of cash stocked by political parties and individual candidates through non-transparent or illegitimate means are used freely. The Election Commission and its observers are always at wits to figure out its spread.
With Modi's announcement to abruptly discontinue existing notes of Rs 500 and Rs 1,000, the huge underground cash pile with parties and candidates have become waste papers. This effectively means that in the coming elections and thereafter, at least for next few years elections will be cheaper — no more transportation of cash in gunny bags, no more transportation of cash in ambulances, something which had sprouted first in 2008 Karnataka elections, no more transportation of cash in VIP and VVIP cars and choppers or in fruit and grain trucks. The Election Commission officials will be pleased to be relaxed a bit. Finance Minister Arun Jaitley said "if elections become cheaper with this decision it's a good beginning."
Besides who wins and who loses, the coming UP elections will throw another curios aspect — how to fight elections with less money or without black money. New innovative methods will have to be found and the political parties — BJP, Congress, SP, BSP, Akali — and other challenges lay there. Those who cannot innovate on campaigning style will potentially face losers' prospects.
Jaitley also responded to Congress' charge that ordinary people would feel harassed. Minor inconveniences could be there but the government was taking measures to minimise those. He argued that it is "rare that government takes a decision that honest persons would feel that it pays to be honest and dishonest persons to worry. This decision will force the way people spend and keep their money."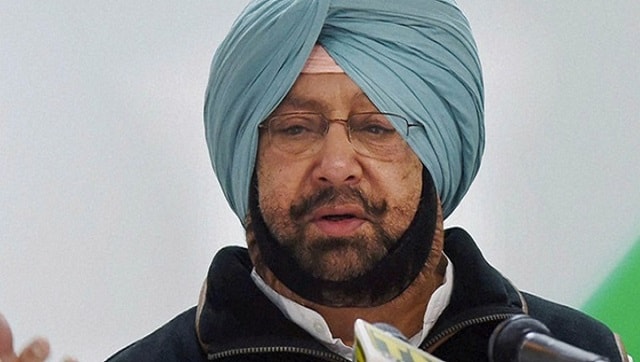 Politics
The names of former Punjab Congress chief Sunil Jakhar, current state unit president Navjot Singh Sidhu, Tript Rajinder Singh Bajwa and Sukhjinder Singh Randhawa are doing the rounds.
India
As part of the celebrations, Union Health Minister Mansukh Mandaviya requested people to get themselves vaccinated and also help others to receive their jab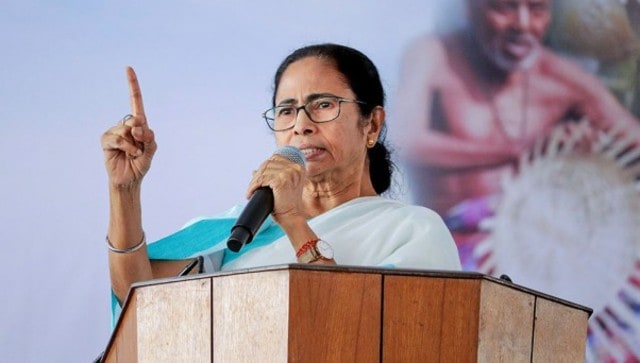 Politics
Sajal Ghosh, the chief election agent of the saffron party's candidate for the constituency, Priyanka Tibrewal, wrote to the EC, raising objections to Banerjee's declaration.