Rs 500, Rs 1,000 ban: Arvind Kejriwal seeks rollback, says a 'surgical strike' on common man
This is a big scam in the name of black money, alleges Arvind Kejriwal
Delhi Chief Minister Arvind Kejriwal today alleged that the Bharatiya Janata Party had informed its friends about the impending ban on Rs 500 and Rs 1,000 currency notes before hand and claimed that he has evidence to prove his charge.
He also demanded a complete rollback of the move as it is creating panic among common people and giving rise to rumours of shortage in essential commodities.
The allegation is likely to put the ruling BJP on the backfoot as the common man's anger against the move is being displayed in complaints in the media and social media, despite experts saying that this is in the interest of the public good in the long term though there is likely to be short-term pain.
The allegations also come at a time when the people are thronging banks and ATMs to withdraw and deposit cash. The government had kept the banks shut for one day and ATMs for two days after the announcement in order to prepare for the rush for cash.
Here are the key points Kejriwal made in the press conference today:
1) BJP informed their friends about demonetisation. The party is lying and many in the party knew about demonetisation that was to take place. I have evidence that will put the government on the backfoot.
2) There has been a huge increase in bank deposits in the July-September quarter this year compared with earlier quarters. During the quarter the bank deposits rose by a record Rs 6.65 lakh crore to Rs 102.08 lakh crore. SBI's deposits have shown a huge jump in the quarter. How did deposits jump to such large numbers? Who did it? It is because the BJP alerted their friends about demonetisation. The government needs to tell us who they had warned among friends about this announcement about black money.
3) Some people say that the reason for the increase is the income declaration scheme (IDS) that was open from June to September. But these deposits don't come to banks. It goes to the government exchequer. So this jump in deposits is not because of IDS. It clearly indicates that the government had told its friends in the BJP about the demonetization scheme earlier.
4) Sanjeev Kamboj, co-convenor, BJP law and legal affairs, Punjab, had revealed on Twitter pictures of Rs 2,000 notes on 6 November. However, the government made the announcement on 8 November evening about demonetisation of Rs 500, Rs 1,000 and that they would be introducing Rs 2,000 notes which would be available from 10 November. Then how did Kamboj get the currency two days before the announcement? It reveals that the BJP's friends had got the help from the government while the rest of the country was put into distress with the announcement.
5) This announcement was made to weed out black money, but it will not come into the system at all. Instead, it will change hands and will be redistributed. For instance, if you have Rs 10,000 crore in black money and the government says to you that when you put that money into your account, the government will deduct 30 percent tax and impose 200 percent penalty, that means 90 percent of your money has gone. You stand to get only 10 percent- only Rs 1 crore, while the rest will be taken by the government. I don't think  anyone in this country who has black money will opt for it.
6) If you have black money, you can buy dollars and there are many brokers willing to change it for you. Dollars are be exchanged at higher prices of Rs 120. The other way of doing it is by buying gold or real estate. If you have no one to help you to change your black money , you can opt for these three measures -- buy dollars, gold or invest in real estate. So if you opt for these ways, you can wipe off 50 percent of your black money. The announcement was made to weed out black money but black money is thriving in greater ways in the market by exchanging it for dollars, gold or real estate.
7) If you want to exchange these notes for the new Rs 2,000 note, the commission for it started at 20 percent and has now gone to 50 percent. Who is getting this commission? Who are these brokers?
8)  The government is threatening that if you deposit amounts of Rs 2.5 lakh or more in your account, they will not let you go. In other words, what they are saying is: Don't deposit your money in your account. Our brokers will come to you and will take them from you. Who is standing in long queues to exchange these banned notes? Housewives who have saved these notes over a long period of time, rickshaw drivers, small traders, farmers, labourers, etc. When the government says that if you deposit Rs 2.5 lakh, you will not be let scot-free. But these people who are depositing this cash are not thieves.
9) This move is being termed as PM Modi's surgical strike on black money, but it is a surgical strike on the aam janata who have saved money over the years. This is a big scam in the name of black money.
10) There is no money in ATMs. The common man also knows that ATMs are designed for the banned Rs 500 and Rs 1,000 notes and not for the new Rs 500 or Rs 2000 notes. Didn't the government know this crisis will take place? They have created this crisis deliberately.
11) Roll back demonetisation, else the economy will be hit and people will lose their jobs. The supplies of food and essential commodities are getting hit. There are reports that salt is in shortage. In fact, there is no shortage. People have now lost their faith in the system and believe in all kinds of rumours. People are reacting in panic.
(The article has been corrected to add the details of the increase in bank deposits)
Photos
The prime minister met US president Joe Biden for their first in-person meeting at the Oval Office in the White House. This is the first in-person meeting between the two leaders after Biden became US president in January
World
Modi also plans to meet US vice-president Kamala Harris, which is particularly important given Harris is the first person of Indian origin to hold such a post in America.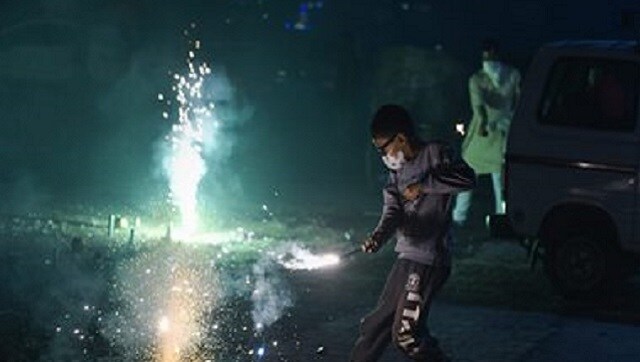 India
Arvind Kejriwal said the ban is in place seeing the severe pollution levels during Diwali for the last three years and appealed traders to not store crackers, unlike the previous year.