Rs 500, Rs 1,000 ban: Amit Shah's dig at Opposition hints BJP's intent to reap political dividend
BJP president Amit Shah slammed Opposition leaders for criticising demonetisation, betraying the party's intentions of politically exploiting the note ban.
Speaking at a press conference at the BJP headquarters on Friday, party president Amit Shah slammed the Opposition leaders criticising Modi's government's war on black money and fake currency. Smiling meaningfully halfway through his statement, Shah said that he "cannot understand the reactions of Mayawati, Mulayam Singh, Rahul Gandhi and Arvind Kejriwal on the note ban."
The bold move initiated by Prime Minister Narendra Modi – of demonetising Rs 500 and Rs 1000 currency notes – was bound to have ripple effects; both positive and negative, from all strata of society, critics and political rivals. It is, however, true that Modi would have weighed all its implications beforehand – both as prime minister and as an astute political leader – be it economic, societal, administrative, security or political.
Shah's gleeful facade was reflective of the BJP leadership's mood, as in their belief the public perception has broadly swung in their favour, making it the ideal time to reap political dividend.
"I can understand the sorrow of the corrupt, black money hoarders, black marketers, terrorists, naxalites, drug-dealers and hawala operatives, but I cannot understand why some of the political parties are in agony. Mai Rahul Gandhi, Arvind Kejriwal, Mulayam Singh Yadav, Mayawati se puchhna chahta hun ki aapko itni peeda kyo hori hai, " Shah said at the press conference.
"These parties have exposed themselves. They have shown their real face... Are you for black money or against black money, fake currency, hawala, and terror financing?" he asked.
The fact that Shah chose to hold a press conference to comment on the issue is a clear indication that BJP wants to be a part of the wider public discourse, in order to gain political mileage ahead of the upcoming Assembly elections in Uttar Pradesh, Uttarakhand and Punjab.
On being asked whether the rival political parties were making demonetisation a political issue, Shah quipped sharply: "I would really want the political parties to go into the elections with this as an issue."
A little while later, in response to another query, he made his party's enthusiasm and optimism of its usage as a campaign issue known: "The decision has no correlation with the Assembly elections. Elections are held every year. But the way our rivals have been speaking on the issue of black money, it will certainly benefit us."
A day earlier, in an off-record briefing, a top party leader had said that the party would use this issue during the campaigning to the hilt. "Hum iska thok kar faida lengey," the leader had said.
The BJP has already started using India's surgical strikes against Pakistan as a campaign issue during its public rallies. The 'surgical strike on black money', as Shah had called the demonetisation move, will become another handy issue to exploit during their campaigns.
In a somewhat delayed response to Modi's move, Delhi Chief Minister Arvind Kejriwal said on Thursday that, "Bhagwan kabhi maaf nahi karega Modiji (God will never forgive you Modiji)". It seemed like Kejriwal had taken cues from Bahujan Samaj Party chief Mayawati's barb against the announcement.
He further alleged that Modi had leaked information about the note ban to his "friends" in the BJP and elsewhere, allowing them to deposit their black money in foreign banks, and buy property and gold.
Samajwadi Party supremo Mulayam Singh Yadav, on the other hand, supported the crackdown against black money but found other ways to blast the Centre.
A previous Firstpost article had contemplated on how Modi's note ban would upset the upcoming elections in various states, as the huge underground cash piles with parties and candidates would suddenly turn to trash.
This effectively means that the upcoming elections, and those to follow in the next few years, will be significantly cheaper – as transportation of cash in gunny bags, ambulances, VVIP cars, choppers or in fruit and grain trucks will stop (something which had first sprouted during the 2008 Karnataka elections).
More than anyone, it seems that the Election Commission officials will be pleased with the move, as they can afford to relax for a bit. Speaking on how the move would affect elections, Finance Minister Arun Jaitley said, "If elections become cheaper with this decision, it's a good beginning."
The BJP leadership believes that the note ban has hit multiple targets at once. The ruling party leaders are taking a certain delight in the anguish of their rivals. So far, it seems that the public, despite facing many hardships as a result of the restrictions on the cash flow, is firmly on Modi government's side.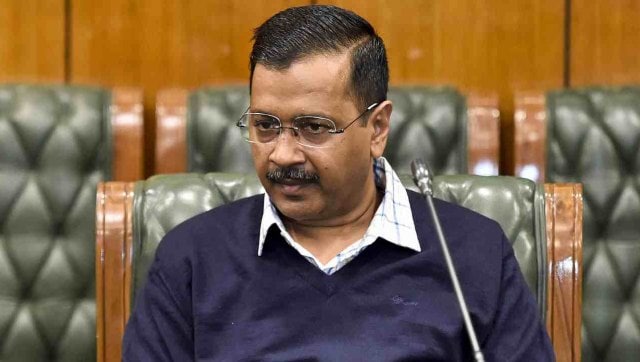 India
The AAP leader also demanded that the accused in the case be arrested and that Union Minister of State for Home, Ajay Kumar Mishra, whose son has been named as accused in the incident, be sacked.
India
He said under the BJP-led NDA rule, India gives a befitting reply to terrorist attacks which was not the case when the Congress-headed UPA was in power
Politics
For all her 'connect with the people', Priyanka Gandhi Vadra's 'Hinduism' is even more farcical than Rahul Gandhi's