From ridiculous to deranged: Check out Shiv Sena's excuses for its roti rage
Sometimes a chapati is not just a chappati. It's an attempt to muzzle the Hindutva lion Shiv Sena. And sometimes a goonda is not being communal. He is just being a goonda. The chapatti mystery shows that truth can take many shapes.
The chapati mystery is finally explained.
We now know the real reason the good gentleman from Thane tried to stuff that chapati into that canteen employee's mouth.
The Shiv Sena could have decided to just issue a simple unconditional apology saying this kind of behaviour was unacceptable from an MP, simply in terms of human dignity, whether or not he was aware the canteen employee was observing a Ramadan fast. But that would just be too simple and too obvious.
The truth instead is a many splendored thing. Here are the many "truths" behind one humble chapatti.
It didn't happen MP Rajan Vichare initially denied any such incident had even happened. Alas, the television footage went viral. For all its vices, television clearly can do some good.
Ok. But it happened long ago The incident happened on 17 July. Why is it being dug up now? Obviously like all foodstuffs, chapatis should have an expiration date. Incidentally this it-happened-long-ago-in-a-galaxy-far-away strategy was also tried by Trinamool's Tapas Pal when his "unleash the rapists" remarks surfaced in the media.
But I didn't force-feed Force-feeding sounds so Irom Sharmila. This is just a tasting thing we do, a Shiv Sena official said on Times Now. Think that first scene from Satyajit Ray's Pather Panchali. Apu's mother running around behind her errant son trying to lovingly stuff some rice into his mouth. Come on folks, it's cultural. Like eating with our hands. Some might find it weird and even repugnant but it's just our way of doing things.
OK, I tried to feed him but I didn't know he was Muslim "I did not know the person's name caste or community...  I came to know the employee was a Muslim only after seeing TV footage and I regret it," said force-feeding MP Rajan Vichare in a show of magnanimity. He also went on to add "the staffer was wearing a civil dress and had no badge that could identify him." Clearly, Arshad Zubair should have worn his religion on his sleeve, skull-cap and beard and all to have prevented this understandable confusion. Apparently a Muslim in civilian clothes looks just like any other Indian. Imagine that!
Translation: We are not communal thugs. We are equal opportunity common thugs. If only the canteen supervisor had been named Sachin Pathak it would have been completely appropriate customer feedback to try and stuff that roti in his mouth.

OK even if he was Muslim, not all Muslims observe roza That was one excuse trotted out on television. Arshad says he did say he was fasting. One Shiv Sena MP denied it. Another Shiv Sena MP says they immediately stopped trying to force-feed him when they heard that. Someone needs to coordinate the stories so they are all on the same page. On the other hand as Anandrao Adsul admitted on Times Now it's hard to keep things straight when you are in a "mob". Anyway this is really much ado about nothing because as Krupal Tumane, another Shiv Sena MP knowledgably said "A roza is not broken till the time someone swallows the food."
Oops, we got the wrong guy The action was not wrong. Perhaps the target was incorrect admitted the Shiv Sena. "In reality, the chapati should have been force-fed to the state chief minister, PWD minister, chief secretary and Commissioner Bipin Mallick," said an editorial in Sena mouthpiece Saamna whose editor is Uddhav Thackeray.
But wait, there is a deeper conspiracy behind it all. Of course, there is. This is India, after all. No chapati is just a chapati. What you thought was a humble chapati is in reality something far more nefarious.
It is Godhra Part II "This is just like Godhra. Everyone forgot Godhra but only remembered what happened after that. Here too, everyone is talking about the incident by noone is bothered about why it happened," Shiv Sena MP Anandrao Adsul told the Indian Express.
The Shiv Sena seems to think death of 59 kar sevaks in a closed compartment of a train is comparable to the indignity of rubbery chapattis, small rooms, and non-Maharashtrian food at the Maharashtra Bhavan.
This is selective outrage "Recently, a Muslim teacher in Bangalore raped a small girl in the school even after having roza, but media is not speaking about this. This simply shows that the rape is okay, but not the chapati feeding," says Saamna.However, the likes of Akbaruddin Owaisi are not on television defending the man accused of raping the little girl and saying his actions had been misunderstood. Also that man is in custody. And it's not like his faith had anything to do with his alleged crime. The Sena seems to think bringing up a paedophile's religion is not communalising the issue. However anyone who says their MP tried to force feed a man after he said he was observing roza is clearly trying to communalise the issue.
This is a "sickular" attempt to muzzle the Hindutva lion "This (uproar over the incident) is an attempt to silence Shiv Sena's voice. We are proponents of Hindutva but we don't have hatred for other religions," thunders Saamna.
So, in fact, to follow up on the honourable Mr Adsul what might be the real reasons WHY it happened?
Roti Rage The Shiv Sena MPs are foodies. They feel very strongly about inferior food. BJP spokersperson Nalin S Kohli said emotions tend to get "strong" if the quality of food served in a hotel or a guesthouse is "inedible". And then it becomes a "spur of the moment" thing.
Maratha Pride Maratha pride Saamna's editorial has explained that it's all about their pet cause — Maratha pride. "Even after spending a huge amount, there is no 'Maharashtra'' and 'Marathiness' in the Maharashtra Sadan at Delhi. Marathi people cannot walk in with pride. It is the history that Maharashtrians are always insulted in Delhi. If we are going to get insulting treatment even after spending so much amount, then anyone would get fury and so did we." Worse, 40% of the staff at Maharashtra Sadan is non-Maharashtrian according to The Telegraph. And MPs from Maharashtra have been given smaller rooms than MPs from Uttar Pradesh. One of those MPs include the BJP's Satyapal Singh, the former Mumbai police commissioner
Got it. The real victim here is the poor Shiv Sena, forced to eat subsidised thalis and stay in subsidised accommodation in Delhi.
And now that it's all as clear mud we can all move along. Nothing more to see here. Or in the immortal words of Najma Heptullah, the very venerable minister for minority affairs as she got into her car and was asked about it: Nothing. Nothing. Nothing.
Find latest and upcoming tech gadgets online on Tech2 Gadgets. Get technology news, gadgets reviews & ratings. Popular gadgets including laptop, tablet and mobile specifications, features, prices, comparison.
India
It is time for the stakeholders to formulate a plan that will keep principles of sustainable tourism upfront. The pandemic has forced consumers to be more cautious and focus on sustainability and local communities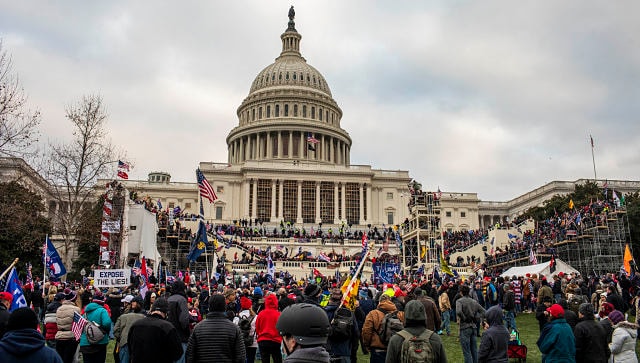 World
A full reckoning will take months or even years, and many lawmakers have called for a formal commission to investigate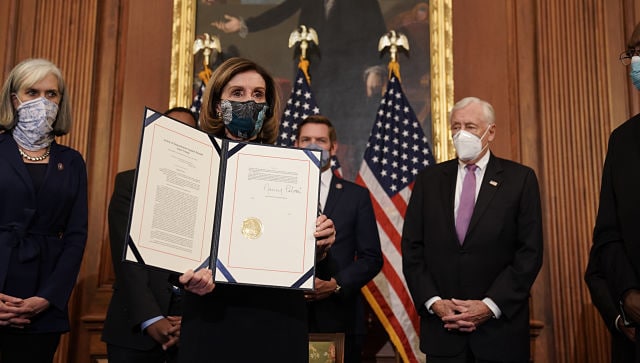 World
While the House moved with remarkable speed to impeach Trump, a Senate trial to determine whether to remove him cannot begin until 19 January, his final full day in office