Being Rocky: Hate me, but you know you can't touch me
What do you think will happen in the Aditya Sachdeva murder case? I am Rocky and you cannot touch me.
I am Rocky. The surname does not matter, nor does the name; the power I wield does. Rocky could be any brat from any family anywhere in India with parents who have muscles to flaunt and strong political connections.
In Bihar, someone like me and his friends are supposed to have killed a bright young man for overtaking their vehicle. Now, I don't understand what the hullabaloo over it is all about. I would take offence if someone overtakes my car. Perhaps I would take out a gun or a knife to show him his place. Do I sound arrogant?
Yes, I do. I am arrogant. Let there be no confusion about it. We are a rare breed. How many people in the country have the influence we enjoy? I have the power, reflected as it might be. And what's power if it's not flaunted? It's like money. If you have a lot of money you need to show it off to impress people. Otherwise, they tend to treat you as their equal. This is obviously intolerable. The rich and the powerful have been doing it since ages. Believe me, it has social acceptance too. Whoever moves up in life makes it a point to show others as inferior. In case of the Bihar guy, how did you expect him to behave when his father is some kind of a don with immense local clout and mother is a lawmaker of the ruling party?
That is the precise reason we jump the queue, break speed limits, jump the red light and demand special treatment everywhere, be it schools, colleges and even hospitals. We expect the police not to arrest us and even when they do, treat us differently from ordinary people. We expect the same treatment from bureaucrats as our parents or powerful kin do. We know the laws of the land are for the masses, not for us. When we go to courts we want judges to be respectful to us too.
Hating me already? Please go ahead. That's the only thing you can do, and it does not bother me a bit. I am Rocky and I am not supposed to be loved by you. Many of you have been on social media to pour scorn on the likes of us. Anonymity gives you the illusion of power. The real world is different.
Have you heard of this 20-year-old woman is Uttar Pradesh who alleged that she was kidnapped and raped by the son of a politician? Foolish woman was jailed thrice and she finally died of injuries when the police was trying to arrest her yet again. You would not have missed this news report on the son of Andhra minister outraging the modesty of a woman.
There is a Rocky in all such incidents across the country. And you don't even know about our activities that never come into public knowledge.
What do you think will happen in the Aditya Sachdeva murder case? Well, wait for a few months. Don't feign surprise when all the killers walk free or serve minor sentences.
Power also means the capacity to influence the system in your favour. It is possible witnesses would fail to turn up or turn hostile and evidence would be manipulated. Can you ensure that the killer gets punished? No. But we can ensure we remain free. That is power.
Hate me some more. We are criminals, if not by actions then by temperament. We are arrogant. But you cannot touch us.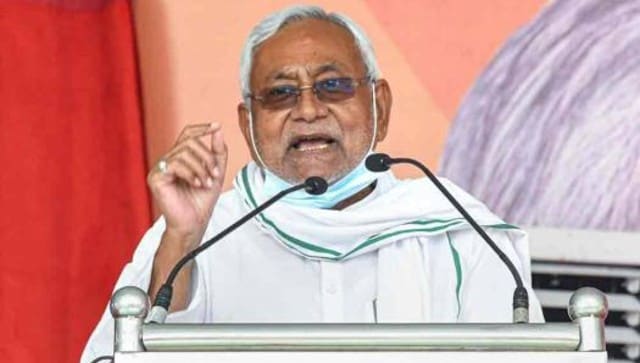 India
The Bihar chief minister said the state Assembly has passed unanimous resolutions twice in 2019 and 2020 in favour of a caste-based census.
India
People blocked roads, pelted stones in Jehanabad district, after a man arrested in liquor trade died in judicial custody in Aurangabad
Politics
The officer alleged that the police did not lodge an FIR despite repeated attempts and he was made to wait for hours even to get a receipt of his written complaint