Robert Vadra benami deal: Sonia cries conspiracy, but charge dents Gandhi family aura
It is a rare occasion when Sonia Gandhi herself comes forward to defend her family members (Robert Vadra), and that has made the issue even more interesting
The Congress party leadership has done the best it could to defend Robert Vadra's alleged benami London house deal.
Party president Sonia Gandhi took time off to declare that her son-in-law was innocent and counter-charged that it was all a political conspiracy hatched against her family by the Modi government.
Sonia is acutely aware that any allegations against Vadra, husband of Priyanka Gandhi, which keep surfacing at regular intervals in some form or the other, dents the Nehru-Gandhi family's aura and by consequence, the fortunes of the Congress party.
The problem for Congress, however, is much more than that. It concerns the integrity of the 'first family'. In past few months, each time that Sonia has spoken — brief sound bites to the media — it had been forced by circumstances, damaging media reports, court orders, or to defend the family from charges of taint — National Herald case, AgustaWestland chopper scam, Robert Vadra deals — actual or perceived. This kind of situation for the top leadership of the main opposition party, howsoever shrunk, is not a healthy sign.
Rahul Gandhi had to defend and counter-charge all these allegations as well. The last statement made by Sonia and Rahul Gandhi to the media was about their innocence in the AgustaWestland VVIP chopper deal. Without speaking a word about the substance of these allegations, the Congress president and vice-president have always chosen to target Prime Minister Narendra Modi instead, alleging "vendetta" and "conspiracy".
This time around, things were no different. Surrounded by her close supporters and personal staff in Rae Bareli, Sonia in her characteristic aggression asserted: "Maine kabhi aisa nahi dekha... Modi ji pradhanmantri hain, shahenshah nahi (I've never seen anything like this...Modi ji is a PM, not a shehenshah)."
Responding to queries from the media about Vadra's alleged benami house deal in London, through arms dealer Sanjay Bhandari, she thundered: "Yeh bhi ek sharyantra hai. Congress-mukt Bharat ka matlab kya hai? Yeh log roz kuch na kuch bahana banate hai, galat ilzam lagate hain, agar galat hai to bina bhed-bhav ke janch karo, dudh ka dudh pani ka pani ho jayega (This is also a conspiracy. What do they mean by Congress Mukt Bharat? Everyday these guys come out with fresh excuses, level false allegations. If a wrong has been committed then make an impartial investigation, which will separate milk from water)."
The supporters cheered her remarks with chants of 'Sonia Gandhi Zindabad', as she moved away from the spot.
The latest charge levelled against Vadra is very damaging for the Gandhi-Nehru family for three reasons.
First, it links Vadra with Sanjay Bhandari, the arms dealer who is under the scanner in the AgustaWestland chopper scam. The Italian High Court judgment papers had mentioned Sonia Gandhi as the "driving force" behind that AgustaWestland deal, while also mentioning her close aide, Ahmed Patel. There is no clear connection yet with the deal, but politics is about public perception and the Gandhi-Nehru family is currently on the wrong side.
Second, it yet again points to Vadra's unending zeal for acquisition and disposal of real estate properties, both in India and abroad. An alleged benami deal in London is sure to set tongues wagging, even in remote chai-paan shops.
Third, it comes at a time when Congress' chief strategist (outsourced) Prashant Kishor has mooted the idea that Priyanka Gandhi Vadra should be projected as Congress' chief ministerial candidate in Uttar Pradesh. Priyanka's image shall forever be linked with Vadra's deeds, be it actual or alleged.
A fortnight ago, Robert Vadra's posters and banners had come up at the Congress party's 'Save Democracy' protests at Jantar Mantar in New Delhi. Though a rally and a short protest march was organised to target the Modi government, the Vadra posters made the headlines.

Incidentally, the Congress had organised that rally when the AgustaWestland heat was high on their backs. From the podium, she asserted, "Hume darane ki, badnam karne ki koshish ki ja rahi hai...hm jhukne wale nahi, hume jiwan ne sangharsh karna sikhaya hai...unhe maloon nahi Congress jan kis mitti ke bane hai (Attempts are being made to scare us, demean us...we will not bow down, we have been taught to struggle in life...they don't know what Congress people are made of). " This sounds very similar to what she said on Tuesday.
The BJP sensed a fresh kill against Congress and Vadra, and were quick to pounce on it, seeking a CBI probe. Party MP Kirit Somaiya said, "She has to protect son-in-law. CBI and investigative authorities should coordinate and probe the benami deals."
In a series of tweets Somaiya said:
https://twitter.com/KiritSomaiya/status/737557329420292096
https://twitter.com/KiritSomaiya/status/737298899459674112
https://twitter.com/KiritSomaiya/status/737221702757670912
NDTV  broke the story about Vadra's alleged benami house deal in London on the basis of investigations carried out by the Income Tax department and other enforcement agencies, based on documents recovered from raids at 18 premises of arms dealer Sanjay Bhandari.
Vadra's lawyers denied the charges. The investigation was based on two reports by investigating agencies. The reports quote from emails allegedly sent by Robert Vadra and his executive assistant, Manoj Arora to Bhandari, and his London-based relative Sumit Chadda.
It is a rare occasion when Sonia herself comes forward to defend herself or her family members, and that has made the issue even more interesting — marking the lead stories on various news channels and papers, be it print or digital.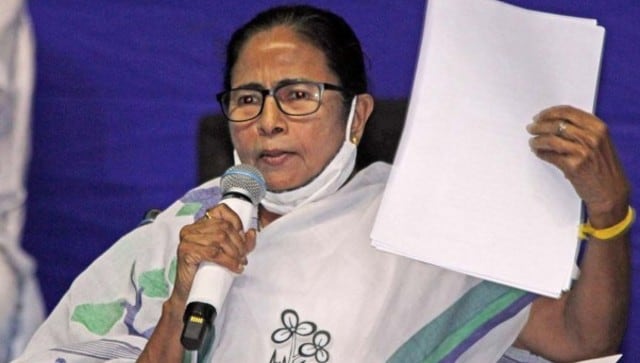 Politics
All this in the backdrop of #AbkiBaarDidiSarkar trending on Twitter, thus further fuelling rumours about a United Front.
India
The ''Mann Ki Baat'' programme is broadcast at 11 am on the last Sunday of each month through various channels of the All India Radio and Doordarshan
India
Modi noted that on the coming 15 August, India will enter its 75th year of Independence and highlighted that Amrit Mahotsav is being celebrated throughout the country to mark that year