RK Nagar bypoll: Ruckus over 'cash distribution' resurfaces as Rs 13 lakh seized in Korukkupet
Election officials seized Rs 13 lakh from a premise in bypoll-bound RK Nagar which witnessed chaotic scenes with some men accused of trying to distribute cash to voters being chased by police and DMK cadres
Chennai: Election officials on Saturday seized Rs 13 lakh from a premise in bypoll-bound RK Nagar which witnessed chaotic scenes with some men accused of trying to distribute cash to voters being chased by police and DMK cadres.
Canvassing is in full swing in the assembly segment where the bypolls are to be held on 21 December and party workers have swarmed the residential neighbourhoods.
On Saturday, in locations including Korukkupet at RK Nagar allegations of cash distribution were made against some men, whose identity was not known immediately.
High drama prevailed with some men accused of giving away cash denying it while at least two others were seen running away in the bylanes of the congested constituency with police giving hot chase.
Angry DMK cadres too chased them and some persons were handed over to police over allegations of cash distribution.
DMK cadres resorted to flash demonstrations in RK Nagar demanding action. They were dispersed by police.
Poll officials said Rs 13 lakh cash was seized from a premise in RK Nagar.
"Further details are awaited," a district poll official told PTI.
The bypoll was cancelled in April following allegations of cash distribution in the constituency.
This time around, the EC has appointed nine observers for the bypoll, said to be the highest for an election in a single constituency.
Yesterday, the EC named revenue service officials Vikram Batra as a special officer to coordinate poll-related work and Manvendra Goyal as expenditure observer.
There are four expenditure observers, and two each police and general observers.
Amid allegations of cash distribution, Batra chaired a high-level review meeting in which top officials including Chennai Police Commissioner AK Viswanathan, Chief Electoral Officer, Tamil Nadu, Rajesh Lakhoni, and others participated.
In a petition to poll officials, the DMK alleged that despite its repeated complaints, no effective steps have been taken to curb money distribution to voters by the ruling AIADMK.
Charging the ruling party and the state police of "collusion," DMK leader and party Rajya Sabha MP RS Bharathi, demanded "strong measures" to prevent the distribution of cash for vote.
The main opposition party said its request for an increase in the strength of CRPF to accompany the flying squad and to install CCTVs in all streets was not considered.
Meanwhile, RK Nagar poll authorities said Rs 6,34,400 cash was seized between 24 November and till this afternoon which is exclusive of the Rs 13 lakh seizure.
Till 11 December, 95 FIRs were filed over poll related violations/offences and 15 persons remanded to judicial custody in this connection, they said.
Also, 120 persons were placed under preventive detention and 83 vehicles seized for violation of poll code.
Besides Tamil Nadu police personnel, one company of the Central Reserve Police Force and five companies of the Central Industrial Security Force arrived on Friday.
More companies of central armed police forces arrived on Saturday, details of which are not known immediately.
AIADMK's E Madusudhanan, DMK's N Maruthuganesh and sidelined AIADMK leader TTV Dhinakaran (his name is also spelt as Dinakaran), besides some independents, are in the fray for the bypoll, necessitated due to the death of J Jayalalithaa, who represented the assembly segment, in December last year.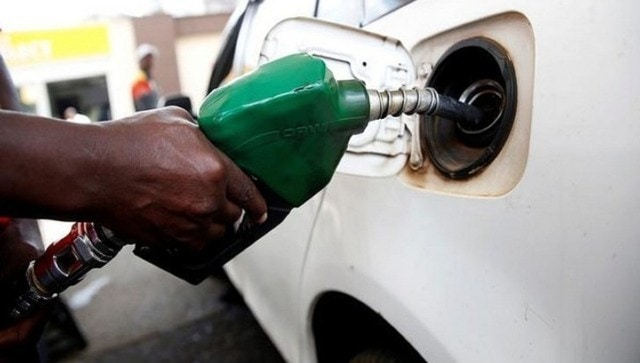 Business
While petrol costs Rs 101.19 for one litre in New Delhi, one litre of diesel costs Rs 89.72
First Cricket News
Chahar scripted India's come from behind win on Tuesday with an unbeaten 69 at number eight.
India
In a series of tweets, the Central Chennai MP described the whole incident when Rudy, a former Union Minister, made the revelation to him.