RK Nagar bypoll: Returning officer rules out actor Vishal's plea against rejection of his nomination
The returning officer for the RK Nagar constituency ruled out entertaining actor's Vishal Krishna's plea against rejection of his nomination for the 21 December bypoll
Chennai: The returning officer for the RK Nagar constituency on Thursday ruled out actor's Vishal Krishna's plea against the rejection of his nomination for the 21 December bypoll after holding an inquiry again into the matter.
Deepan and Sumathy, who figured in the list of 10 proposers, again appeared before him in the presence of election general observers, Returning Officer (RO) K Veluchamy said in his order.
The duo reiterated their respective earlier stand that they had not signed on the nomination paper of Vishal Krishna, the official in charge of the bypoll to RK Nagar said.
"After re-inquiry in an independent manner, I conclude that the candidature of Vishal Krishna had not been proposed by 10 candidates," the order, a copy of which was made available to the media, said.
"Hence, based on merits, the representation of Vishal Krishna cannot be considered favourably," the RO said.
On December five, the returning officer had rejected the nomination of the actor following which he made a representation to election authorities including the Chief Electoral Officer.
The re-inquiry was held following the actor's representation. A communique from the Election Commission authorities to the RO in this regard was also briefly cited in Thurday's order.
Politics
In a bid to control the role of 'unaccounted funds' in the run-up to the 21 December RK Nagar bypoll, the Income Tax Department has set up a 24-hour control room to assist the Election Commission.
Politics
AIADMK has officially nominated the deputy general secretary TTV Dhinakaran to contest RK Nagar bypolls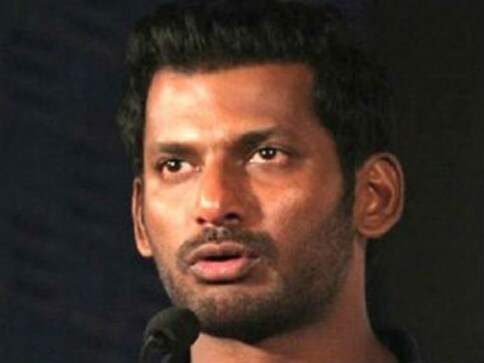 India
Vishal also met Tamil Nadu Chief Electoral Officer Rajesh Lakhoni at the Secretariat here and later said he had submitted a written complaint detailing Tuesday's events that led to the ultimate rejection of his nomination papers