Rita Bahuguna Joshi's deflection reveals discontent against Rahul Gandhi, Congress
The Congress, immersed in a permanent state of crisis, may well elude Kishor's efforts to makeover its image. Neither Nitish Kumar nor Narendra Modi (whose campaigns were to a large extent driven by Kishor,) were in as dire straits as the Congress leadership is in today.
The political commentariat — at least many among them — believe that our age belongs to poll strategists. If you happen to subscribe to this theory, you might repose trust in the abilities of a successful electoral strategist like Prashant Kishor to salvage the Congress party from organisational disarray in Uttar Pradesh.
But scpetics can see the futility of such top-driven models, especially when, the party in question seems to be beyond redemption in terms of its public image. The Congress, immersed in a permanent state of crisis, may well elude Kishor's efforts to makeover its image. Neither Nitish Kumar nor Narendra Modi (whose campaigns were to a large extent driven by Kishor,) were in as dire straits as the Congress leadership is in today.
The recent defection of Uttar Pradesh's senior Congress leader Rita Bahuguna Joshi to the Bharatiya Janata Party (BJP) ahead of next year's assembly polls, is a good example of the state of affairs within the party. On Thursday, Joshi, who had served as UP Congress president between 2007 and 2012, formally shared a podium with Amit Shah, the BJP president, to declare her political switchover. Media reports suggested that she was unhappy with the Congress leadership, particularly the party's vice-president, Rahul Gandhi.
Her grievances appear to be more than just a little justified. The daughter of veteran Congress leader and former UP Chief Minister, Hemwati Nandan Bahuguna, Rita Bahuguna Joshi, has rich political roots in the state. Yet, the central Congress leadership chose to sideline her and catapult Sheila Dikshit as the party's chief ministerial candidate for the 2017 elections. Joshi told the media that unlike Sonia Gandhi, who heeded their advice, her son does not. She also said that Prashant Kishor can be a "poll manager" but not a "poll director".
According to a report in The Indian Express, Joshi told the media that she was hurt by Congress vice-president Rahul Gandhi's 'khoon ki dalali' remark, in reference to surgical strikes recently conducted by India on several terror launch pads across the LoC. The report also mentioned that she praised party president Amit Shah for his style of functioning. "I have served Congress for 24 years and have taken this decision for the benefit of the nation. How could Congress ask for proof of strikes?"
Recall in this context, the defection of Himanta Biswa Sarma, once a powerful Education and Health Minister in former Assam Congress Chief Minister Tarun Gogoi's cabinet, to the BJP. An asset to the BJP, Sarma played a prominent role in the party's victory in Assam earlier this year.
If Joshi's defection is likely to damage the Congress's strategy to woo Brahmins, a much deeper and seemingly intractable problem lies at the core of the Congress' culture. The party continues to be hamstrung by its confounding servility to the Gandhi dynasty. Disgruntlement against the Congress high command has been running high. It is not just a question of tackling Rita Bahuguna Joshi or the Chhattisgarh Congress MLA RK Rai who was recently suspended for slighting Rahul Gandhi.
Clearly, most Congressmen and women, particularly those with organic links to people in states, have accumulated grievances against the central leadership. The Gandhis, particularly Rahul Gandhi, is known to cold shoulder state leaders, refusing to grant them a hearing, and most importantly, remaining impervious to the need to nurture a strong state leadership. Rahul seems to believe that his whirlwind tours across UP, his sudden appearances in Dalit villages or at sites of people's movement, along with his occasional barbs (often embarrassing his party) are a substitute for hard, consistent, political work. He seems to believe that impromptu shortcuts make for good political strategy to rattle the BJP and Prime Minister Narendra Modi.
Whether it was Rahul's branding of the Modi government as 'suit boot ki sarkar' or his recent shrill accusation that the government is resorting to 'khoon ki dalali', none of his cutting barbs has yielded any political dividends. If anything, Rahul's 'khoon ki dalali' comment has been criticised by his own party members, both overtly and in the shadows.
The main reason for Rahul's failure to follow these hit-and-run tactics with solid political and organisational strategy is that he is simply bereft of the political acumen the Congress needs at this hour of crisis. In the absence of proper, strong leadership, it seems unlikely that even the most capable of poll strategists can pull off a surprise for the party in UP.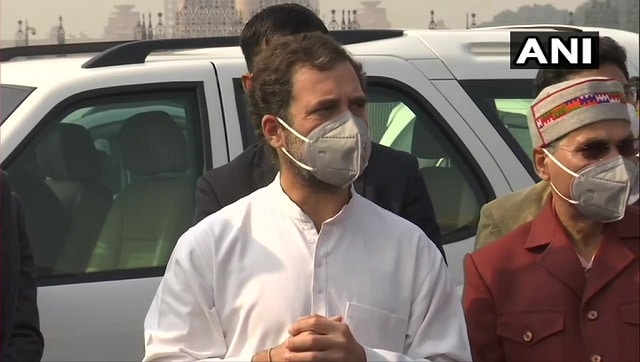 India
Rahul's remarks on Kashmir came after two government school teachers, including a woman, were shot dead by militants in Eidgah area of Srinagar
Politics
As the theatrical farce played out providing daily prime time entertainment to a country aghast at the party's amateurish handling of the imbroglio, the Congress leadership remained mummified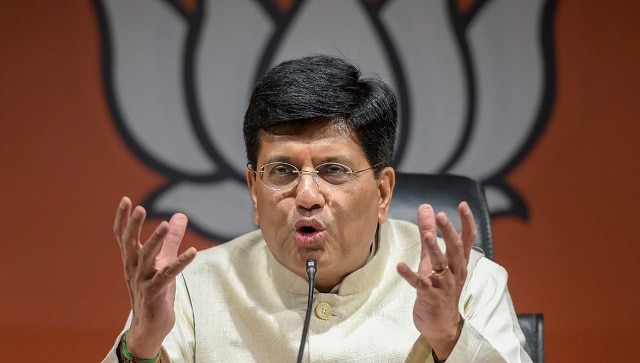 Politics
Without taking names, Union Commerce and Industry Minister has said that Congress is completely disconnected from the concerns of the nation and is destabilizing their own governments.