Rise of gau rakshaks and the tyranny of cow protection: How fringe groups are being used to polarise India
The rise of cow-related violence by right-wing extremist groups shows that the politics of fringe groups can no longer be ignored.
On Tuesday, IndiaSpend published a report which revealed that 63 incidents of cow-related violence (reported by the media) had taken place in India over a span of eight years — from 2010 to 2017. And 61 out of these incidents (or 96.8 percent of the incidents) took place after the Narendra Modi government came to power in May 2014.
While this fact surely indicates the disturbing rise in violence over bovine issues since 2014, the IndiaSpend report also stated that around half of this violence was reported from states in which BJP was in power at that time.
This means that nearly half of the violent incidents were reported from states where BJP is not in power. This fact assumes even more importance keeping in mind that almost all the cow-related violence in the country took place after 2014 and BJP is now governing many more states than it was in or before 2014.
However, it will be speculative to blatantly point fingers at any state government (of a state ruled either by BJP or any other party) or even the Centre for these crimes unless there is strong evidence of direct involvement of the government in that crime. And since no such evidence exists so far, it would be incorrect to hold any party responsible for the crime.
Despite the fact that almost half of these post-2014 crimes were reported from non-BJP ruled states, which have reduced in number since the last Lok Sabha polls, we should focus on the actual culprits to understand the political angle.
And in over 25 out of 63 cases, the culprits were "mobs or groups of people who belonged to Hindu groups, such as the Vishwa Hindu Parishad, Bajrang Dal and local Gau Rakshak Samitis" or people claiming to be gau rakshaks (cow vigilantes), according to IndiaSpend.
Many of these fringe groups are affiliated to the Rashtriya Swayamsevak Sangh (RSS), the parent organisation of the BJP. The fact that these right-wing fringe groups have started inciting or engaging in violence even in states not ruled by the BJP, shows the extent to which these vigilantes are being encouraged by an overall intolerant atmosphere. We have some high court judges thinking that the cow should be made the national animal.
More importantly though, the rise of crimes committed or encouraged by right-wing extremist groups in both BJP and non-BJP ruled states show that the politics of fringe groups can no longer be ignored.
Extremist groups are now being used to make issues out of non-issues in states by polarising people on bovine issues.
After all, this method of creating a divide, in which conflict is created on the basis of a communally sensitive but relatively insignificant issue, has been successfully used by political parties in the past too. For example, Yogi Adityanath used the controversial topic of 'love jihad' (alleging that Muslim men seduce Hindu women to eventually convert them to Islam) during 2014 and also months before the Uttar Pradesh election this year.
Adityanath is now the Chief Minister of Uttar Pradesh and BJP has over 300 seats in the state Assembly.
In Congress-ruled Karnataka, out of the seven incidents of cow-related violence reported by Indiaspend, three were caused by right-wing fringe groups like Bajrang Dal. State elections will be held in Karnataka in 2018.
One of the major issues which BJP raised in Assam last year was that of driving out illegal immigrants from the state and sealing the border, again something which resulted in polarisation.
The issue about the bahaari (outsider) was successfully used by Nitish Kumar and Mamata Banerjee in the Bihar and West Bengal elections respectively to gain an upper hand over BJP in the polls.
Polarisation on the basis of non-issues has been regularly used by political parties and is the backbone of the kind of politics practised by extremist groups. The fact that such right-wing fringe groups have started indulging in violence even in states not ruled by the BJP shows that apart from cow-related violence, these attempts to destablise and polarise are also on the rise.
India
Modi noted that on the coming 15 August, India will enter its 75th year of Independence and highlighted that Amrit Mahotsav is being celebrated throughout the country to mark that year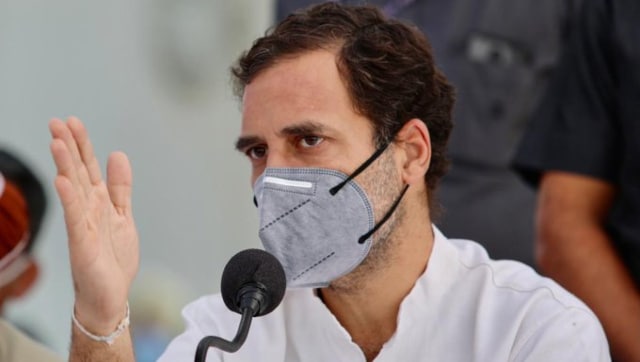 India
The former Congress president also shared a video on Twitter highlighting the alleged slow vaccination rate and media reports where people were not getting vaccines
India
Prime Minister Narendra Modi in his address to the nation on last Independence Day had announced that a new university would be established in Ladakh