Rift within BJP? Satish Upadhyay's supporters protest Delhi poll tickets for 'outsiders'
Supporters of Delhi BJP chief Satish Upadhyay staged a massive protest outside the Delhi BJP headquarters on Tuesday over Upadhyay not being given a ticket.
Supporters of Delhi BJP chief Satish Upadhyay staged a massive protest outside the Delhi BJP headquarters on Tuesday over Upadhyay not being given a ticket for the upcoming Delhi assembly elections.
Reports also said that Satish Upadhyay himself was roughed up by the protesters and also heckled during the protest. TV reports said that Upadhay was not allowed to leave the premises of the BJP office. CNN-IBN also reported that his car was stopped by the protesters.
The Delhi Police eventually arrived at the scene and forcefully removed protesters from the area. They also reportedly damaged property at the office. The Delhi BJP office has now been shut down, according to Times Now. The reserve battalion of the Delhi Police was also called to control the situation when the protest turned violent.
Meanhwile, Satish Upadhyay himself said that he did not want a ticket for the Delhi polls. "I never demanded a ticket. It was my personal decision to not contest Delhi elections," said Upadhyay. "I am a party president, if I contest then who will manage and organize political campaigns for my fellow candidates?" the Delhi BJP chief, was quoted as saying by ANI.
"I want to contest on all the 70 seats. I want to focus on entire Delhi and that is why I am not contesting. BJP workers want the party to win and this is their feeling.
"These are momentary issues. We want the party to win under Kiran Bedi's leadership. We have to oust Arvind Kejriwal. I am a worker of the party and it is my responsibility to make BJP victorious," Upadhyay told his supporters, according to PTI.
"Satish Upadhyay has a huge responsibility and will not be fighting the election," BJP general secretary JP Nadda also told reporters.
On the other hand, according to reports, Upadhyay had expressed his desire to contest from Malviya Nagar but did not get a ticket, according to IANS.
Soon after Upadhyay's supporters created a ruckus at the office, Delhi BJP Vice President Shikha Rai's supporters also arrived at the scene to stage another protest over the denial of a poll ticket to Rai.
Shikha Rai had contested the 2013 polls from Kasturba Nagar constituency but had lost. This time, BJP has chosen Ravinder Chaudharai for the seat.
Rai however urged his supporters to keep calm. "We have to be united during this time. All of us have to go into these elections together and united," she told CNN-IBN.
The protesters were reportedly angry over 'outsiders' like Vinod Kumar Binny, Shazia Ilmi and Kiran Bedi being given tickets to fight the Delhi polls instead of other BJP leaders.
Congress leader PC Chacko said that this protest was "bound to happen in a party like this." He added that this "revolt in the BJP will aggravate in the days to come."
Delhi goes to polls on 7 February and the results will be declared on 10 February.
(With inputs from IANS)
Photos
The military takeover of Myanmar early in the morning of 1 February reversed the country's slow climb towards democracy after five decades of army rule. But Myanmar's citizens were not shy about demanding their democracy be restored.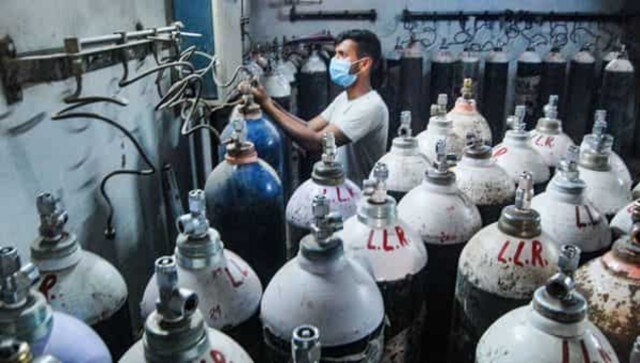 India
As per a Delhi government order, those requiring oxygen can apply on the online portal delhi.gov.in, with a valid photo ID, Aadhar card details, COVID positive report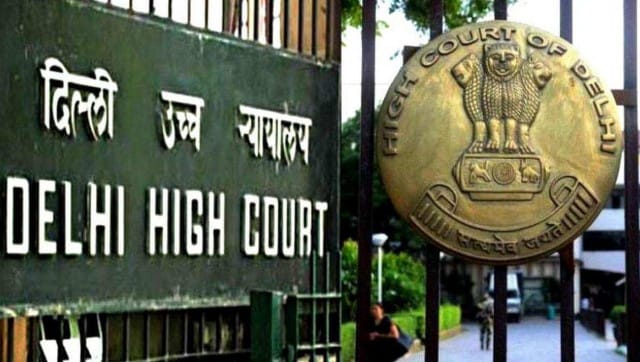 India
The court also expressed its displeasure over the Delhi government making incorrect statement on 10 May that 250 beds in the new dedicated COVID facility in Dwarka were already operational