Report claims PM Modi threatens to quit if Sangh fronts don't behave
Faced with continuous controversial remarks by his own party MPs and members of Hindutva organisations, Prime Minister Narendra Modi has reportedly threatened to resign if the RSS - the BJP's parent organisation - does not immediately control such leaders.
Faced with a barrage of controversial remarks by members of his own party MPs and the extended Sangh parivar, Prime Minister Narendra Modi has been reported by a Marathi newspaper as having threatened to resign if the RSS - the BJP's parent organisation - does not immediately control such leaders.
According to this report in the Maharashtra Times, Modi's threat has caused 'much anxiety' among Sangh front organisations, which have now decided to act tough against anyone speaking out of turn. While Firstpost cannot confirm the authenticity of the report, a threat at this stage appears to be nothing more beyond a mere warning by the PM.
Since the last two days, there have been futile discussions between Sangh Parivar and BJP leaders. Between the different organisations within the Sangh Parivar and its leaders, there seems to be a struggle to take up controversial issues. But after Modi expressed displeasure over such issues, the Sangh has decided to act strictly against such leaders and organisations, Maharashtra Times reports.
Over the last month, several MPs, including Union ministers, have made controversial remarks that have put Modi's government on the backfoot in Parliament.
"Aapko tay karna hai ki Dilli mein sarkar Ramzadon ki banegi ya haramzadon ki. Yeh aapka faisla hai (You must decide whether you want a government of those born of Ram or of those born illegitimately)," Union MoS Sadhvi Niranjan Jyoti told voters in Delhi while campaigning for the party. Her remark forced an embarrassed Modi to 'strongly condemn' her remark in both Houses of Parliament.
Soon after, BJP MP Sakshi Maharaj made yet another controversial remark suggesting that Mahatma Gandhi's assassin Nathuram Godse was a patriot. "I believe Nathuram Godse was also a nationalist and Mahatma Gandhiji also did a lot for the nation. Godse was an aggrieved person. He may have done something by mistake but was not an anti- national. He was a patriot," he said, but had to soon, reluctantly, retract his remarks in true politician style.
Earlier this month, organisations backed by the RSS claimed to have 'converted' or 'brought back home' over a hundred migrant Muslims from Bangladesh who had settled in an Agra slum. They were reportedly offered BPL cards as well as benefits of education and medical care.
Facing an uproar in Parliament, the BJP MP and the party's chief campaign manager in Uttar Pradesh, Yogi Adityanath, refused to be apologetic about the conversions and said it was home coming for Hindus who had converted away from the faith in the pat. He even defied his party's stand in Parliament and asserted that the 'ghar wapsi' programme would continue and they would convert Christians on 25 December.
A furious BJP, facing a backlash from the entire Opposition that has stalled several crucial bits of legislation, had to then ensure that Hindutva organisations cancelled the Christmas day programme, for which donations had been sought.
With all of these issues having cropped up over the last 30 days, there is enough reason for Modi, who rode to power on a development agenda, to be worried about such organisations, derailing his 'sabka sath sabka vikas' mission.
While Prime Minister Modi's threat to quit is pretty much superficial, given that he is clearly enjoying his tryst with power, he would do well to focus solely on developmental issues and ensure right wing organisations are put back in their place.
Find latest and upcoming tech gadgets online on Tech2 Gadgets. Get technology news, gadgets reviews & ratings. Popular gadgets including laptop, tablet and mobile specifications, features, prices, comparison.
India
India under successive governments failed to grasp the true nature of the Chinese communist state, strategic affairs expert Brahma Chellaney has said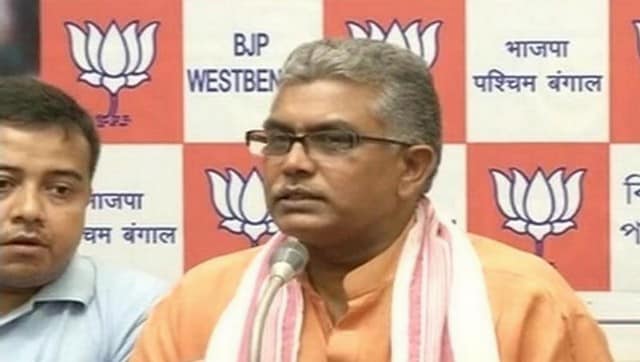 Politics
The West Bengal BJP chief made the remarks at a rally attended by a large number of people in Hooghly district on Wednesday. The district has registered the fifth-highest number of COVID-19 cases in the state
Politics
India's COVID-19 caseload has gone past 46 lakh, while 36,24,196 people have recuperated so far taking the national recovery rate to 77.77 percent