Renuka Chowdhury says casting couch exists in Parliament, it is time India stands up and says 'Me Too'
Congress leader Renuka Chowdhury addressed the media about her comments on the casting couch in Parliament, saying sexual harassment at workplaces is an issue that needs to be paid heed to in every sphere
Rajya Sabha MP and Congress leader Renuka Chowdhury addressed the media about her comments on casting couch in Parliament, saying sexual harassment at workplaces is an issue that needs to be paid heed to in every sphere.
Chowdhury said that her comments were in light of the "Me Too" campaign that was emerging in the West. She said that it is not just about me too, and that "You too" are to be blamed. "Why are people making this (casting couch comments) into an issue? We are saying 'you too' are to be blamed," she said to the press.
Chowdhury had said that even Parliament is not immune to the casting couch. "It is not just in the film industry. It happens everywhere and it is the bitter truth. Don't imagine that Parliament is immune or other workplaces are immune to it. It is time that India stood up and said Me Too," she said according to CNN-News18.
The Congress leader's made these comments after Saroj Khan's remarks on casting couch, where the Bollywood choreographer said that the casting couch "provides a livelihood" to people in the entertainment industry.
"Can I tell you one thing? This has been going on since the beginning of time. It hasn't started now. Someone or the other tries to take advantage of every other girl. Even the government (sic) does it. Then why are you after the film industry? It provides livelihood at least. No one rapes and leaves you. It depends on the girl, what she wants to do. If you don't want to fall into the wrong hands, you won't. If you have art, why will you sell yourself? Don't take the film industry's name, it is everything for us," Khan had said, which sparked outrage across the industry.
Chowdhury said that her comments on casting couch in Parliament were not inaccurate as the legislature shows the direction of the society. She added that when a  politician denigrates a woman, it is a problem. "When they are are making derogatory comments, they are denigrating my status as a woman...When Rijiju uploads offensive videos, it is an issue," she said.
Chowdhury was referring to Prime Minister Narendra Modi dig at the Congress MP, saying her laughter reminded him of epic serial 'Ramayana'. BJP leader Kiren Rijiju had tweeted a video of Modi's jibe against her. The video implied Chowdhury's laugh resembled that of mythological character 'Surpanakha' from Ramayana. She also mentioned this resemblance again, saying "I am Surpanakha, I do not want to be Sita."
Regarding the government promulgating the criminal law amendment ordinance, which paves the way for providing stringent punishment, including the death penalty, for those convicted of raping girls below the age of 12 years, Chowdhury asked what other measures are being taken to prevent rape. "Death penalty is the last mile, what steps are being taken to prevent rape?" she asked the government.
Chowdhury said that sexual harassment at the workplaces is a law which she brought up in Parliament. She added that this was the reason why she was bringing up the issue. When questioned about the incorrect use of the term "casting couch", she said. "It is a terminology you are using, and it is not just narrowed down to one sphere," she said. Chowdhury added that if people are discussing that people in the entertainment industry are being taken advantage of, then so are women in politics.
With inputs from agencies
World
Turkey declared a level-4 alert after a 7.8 magnitude earthquake claimed hundreds of lives. The "level 4" alarm calls for international assistance
World
Former British foreign secretary Jack Straw recently claimed that the UK government instituted an inquiry and a team visited Gujarat to investigate the 2002 riots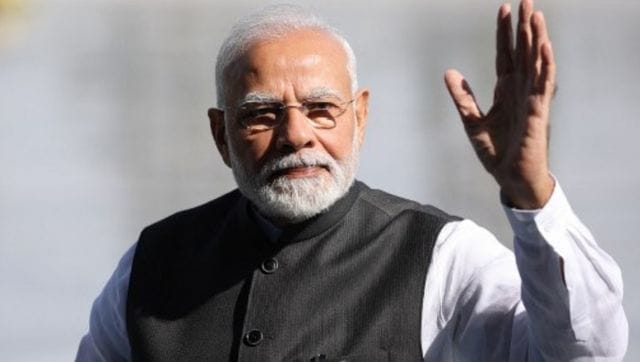 World
Call for an independent probe into the BBC over Modi documentary' on Change.Org, which strongly condemns the BBC for failing to meet the highest standards of editorial impartiality, has attracted over 2,500 signatures since it went online on Sunday night.