Real change-maker? Why AAP exit worked out fine for Yogendra Yadav
Being free of the demands of a party in power, as Yogendra Yadav has been, can be liberating indeed
In the 16-odd months Arvind Kejriwal has been chief minister of Delhi, the best thing he has done for the nation is booting out founding members Yogendra Yadav and Prashant Bhushan from his Aam Admi Party right after coming to power. Or else today, they might have been found deeply immersed in analysing the second odd-even scheme or drawing up the manifesto for the upcoming Punjab elections or some such mundane act of governance and electioneering that keep the wheels of the political machine going.
They certainly wouldn't have had the feeling of a job well done as they did last week when the Supreme Court granted every one of their pleas for drought relief. It was on a public interest petition filed by Swaraj Abhiyan led by Yadav and Bhushan that the court thundered at the Central government not to hide behind the "smokescreen of lack of funds" and directed it to provide mid-day meals even during Summer
vacations, to include egg or milk to the menu, to ensure universalisation of food grain rations, adequate and timely release of MNREGA funds, implementation of crop-loss compensation, agricultural loan restructuring and provision for cattle fodder. No wonder many are calling the judgment historic while the Union finance minister is foaming at the mouth at the judiciary encroaching into the executive's realm.
Being free of the demands of a party in power can be liberating indeed.
Thrown out by AAP for questioning Kejriwal and company, Yadav and his friends set up Swaraj Abhiyan to act as a change-maker, free to take up any cause it thinks worthwhile. For the past year, they have gone back to AAP's founding issue, ie corruption, leading to, for instance, the Chhatisgarh revelations in the AgustaWestland scam; they have taken up the cause of whistleblowers; but what they have been quite single-minded about — something that occupied most of their time, energy and resources — was drought relief, bringing into play all forms of intervention that a non-political entity has its disposal.
Yadav has gone on padyatras (the Samvedna Yatra) into the very interiors of the Bundelkhand region as also to other parched parts of the country, written countless letters to the central and state governments, tried to raise public awareness by newspaper articles, television interviews, press conferences, held conventions which roped in experts on all related fields, launched a campaign called Jai Kisan Andolan complete with a helpline to give rural people a voice and, of course, the brahmastra of the writ petition in the Supreme Court, ably piloted by Prashant Bhushan.
Of course, as Yadav pointed out in an article in The Hindu earlier this month, it was "a petition on a cricket tournament, rather than the plight of the people and its real culprits, that triggered media attention to the drought" just as it was "the apex court of the country, and not its Parliament, that has found time to pay attention to serious issues of drought relief and mitigation." But it is more than likely that Yadav and friends got a better hearing precisely because they did not represent any political front and could be seen as concerned citizens with no axe to grind.
Yet, politics is the only route to comprehensive change in society. Voluntary action is useful but can only be piecemeal and sporadic. And executive action through court order does have its limits, even if Arun Jaitley had not bridled at the court's directives. There is really no alternative to political parties in a democratic system. They are also inevitable, since mass movements no less than political leaders will inevitably seek ways to organise for political victory.
In fact, that was why Yadav, Bhushan et al took the plunge and joined AAP in the first place. "Logically, the anti-corruption protest had to become a political protest," he had explained after joining the party. Ultimate solutions (hence ultimate salvation) lie in politics. Yadav had expounded too on why a political party cannot be a conglomeration of social movements. "The nature of electoral competition," he said, rules that out.
Elections, that necessary evil.
The triumphant drought verdict brings the question of politics to the fore for Swaraj Abhiyan too. How long before it evolves into a political party? They are not an NGO, nor a think-tank, Yadav has said repeatedly. "The time-frame for launching the political party is as soon as possible – the sooner, the better," he has said, but the going has been very slow indeed. Their trouble: once bitten, twice shy. How to ensure that "all the ills of AAP" — the high command culture, the personality cult, the materialization of unprincipled "political managers" – are not revisited?
"In politics," wrote Yadav on Firstpost in February to mark one year of AAP's rule of Delhi, "sustaining a balance of virtue and power takes superhuman wisdom, integrity and hard work – all at once. Small men (like me) who were at the helm of affairs could not match up to this demand. AAP rapidly deteriorated into a mainstream political party, just the kind it was meant to provide an alternative to. This may not mean the end of AAP as a successful entity; but it does mean the end of a dream."
There is a school of thought in political science that advocates "less moralism, more realism" in politics. "Transactional politics" it is called. In other words, the various methods of barter, deal-making, incentives, bribes, blackmail, give some take some, whatever are seen as necessary tools to connect across disagreements and figure out a way forward. "Coarse and crass as it often is, transactional politics," it is said, "is social mediation". Legislating means compromise, negotiations can never be solely about policy, politics and policy are intertwined. Balance is maintained thereby.
Yadav, a professor of political science as well as a practitioner in realpolitik, even if briefly, surely knows that too. Yet he is continuing to dream of "a different alternative," a "truly democratic and transparent" alternative. He is trying, through an American-style primary system where a party's supporters themselves choose the candidate they want, to find the right people to stand in elections, to begin with one candidate for one seat in the Delhi municipal elections. Whether that will give him what he wants — bring large numbers of pure, selfless people on one platform, is anybody's guess.
The American system isn't flawless. It is about to give the world Donald Trump.
Or does the sluggish mutation of Swaraj Abhiyan into a formal political party indicate a wavering of his faith in an ideal solution, one that will not make him end up having to say sorry repeatedly, sorry for misreading Arvind Kejriwal, sorry for supporting Somnath Bharti, sorry for helping to create AAP? Playing politics isn't easy. Maybe doing good in incremental doses is the way to go for lesser mortals.
India
The Punjab and Haryana High Court ruled that Bagga, who faces charges for allegedly making provocative statements on social media, promoting religious enmity and criminal intimidation, cannot be arrested till 5 July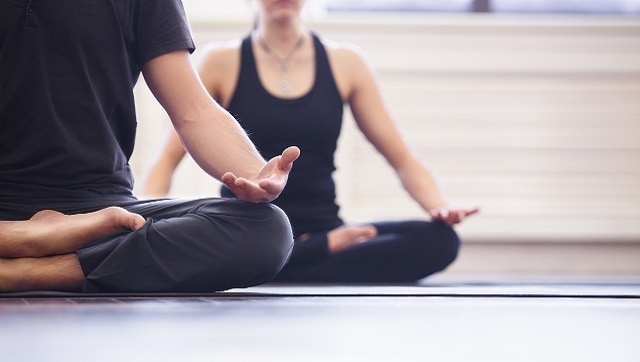 India
Yoga helps to cure psychosomatic diseases, improve comprehension ability, power of memory and concentration and relax stress, tension and anxiety
Politics
AAP's Rajesh Sharma said discussions were held with stakeholders concerned on 14 May following which it was decided that a membership drive would be initiated