Ravi Shankar Prasad says it's up to former Bihar CM Nitish Kumar to decide on allying with BJP
Ravi Shankar Prasad said it was for Nitish Kumar, who resigned as the Bihar Chief Minister, to decide whether he wanted to ally with the BJP to form the new government in the state
New Delhi: Union Minister Ravi Shankar Prasad on Wednesday said it was for Janata Dal (United) leader Nitish Kumar, who resigned as the Bihar Chief Minister, to decide whether he wanted to ally with the BJP to form the new government in the state.
"The break-up was bound to happen. There is no place for honesty and moral values in Lalu Prasad's politics. There was no coordination... convenience was the only reason for the alliance (between JD-U and Rashtriya Janata Dal). Such alliance does not work long," the Union Minister for Law and Justice said here after Nitish Kumar's resignation.
On the possibility of the Bharatiya Janata Party extending support to Nitish Kumar to form the new government, he said: "It is for Nitish Kumar to decide his future course. Nitish Kumar remained a minister in Atalji's government (at the Centre). He governed Bihar with the help of the BJP for eight years. We did not leave him, but he left us in 2013."
The Minister said Lalu Prasad Yadav had made it clear that his son Tejashwi Yadav would not resign from the state Cabinet after allegations of graft.
Nitish Kumar on Wednesday said he quit as the Chief Minister in the state's interest after failing to resolve the crisis plaguing the ruling Grand Alliance.
Politics
The announcement was made in Delhi during a press conference by the BJP, which had won 303 of the 403 assembly seats in the last elections in 2017 in Uttar Pradesh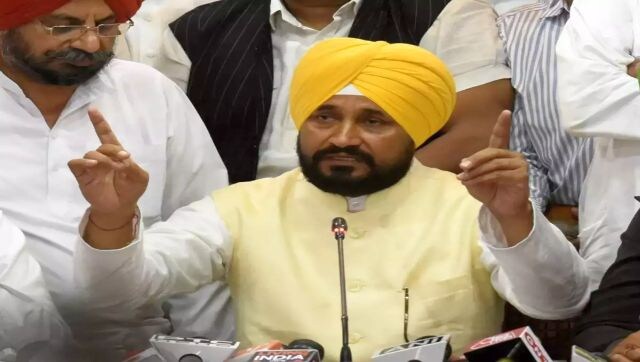 Politics
The Union home ministry has sought a report from the Punjab Government on the security breach during the Prime Minister's visit to Punjab on 5 January, 2022
India
In his resignation letter to the BSP leadership, Upadhyay said since the BSP has deviated from the principles and ideals of Kanshi Ram, he is resigning from the membership of the party