Rape tendencies start from drug, sex rackets: says Delhi CM Kejriwal
A furious Delhi Chief Minister Arvind Kejriwal on Thursday sought to blame the Delhi Police for the recent gangrape of a 51-year old Danish national saying the force was highly compromised.
A furious Delhi Chief Minister Arvind Kejriwal on Thursday sought to blame the Delhi Police for the recent gangrape of a 51-year old Danish national saying the force was 'highly compromised'.
Slammed for his silence on the case, Kejriwal at a press conference this afternoon said crimes against women in Delhi happen 'in spite of the Delhi Police', further stating that 'rape tendencies arise out of sex and drug rackets'.
"Rape tendencies start from drug and sex rackets... If people complain about crime should not the police act?" Kejriwal said, adding that "the people in Delhi will not be a mute spectator and the issue will be taken to the Delhi governor."
The press briefing was also attended by Delhi Law Minister Somnath Bharti and Women and Child Welfare Minister Rakhi Birla, who both hit out at the Delhi Police for its inaction on cases raised by them.
After reporters questioned the manner in Bharti was caught in a scuffle with the Delhi Police on Wednesday night, Kejriwal said they were right in what they were doing and the police commissioner should sack both the SHOs who were in-charge.
The Chief Minister said his government sought the immediate suspension of two SHOs and two ACPs allegedly involved.
"We demand as well as give ultimatum to Delhi Police to suspend the erring SHOs of Sagarpur and Malviya Nagar police station. Sagarpur police did not take action against the family who burnt their daughter-in-law even after Women and Child Development Minister Rakhi Birla  (registered a complaint) while Malviya Nagar police plainly refused to take action in the alleged sex and drug trafficking racket being run from Khirki village despite the Law Minister's tip-off," Kejriwal said.
He also demanded the suspension of the two ACPs who had come to the spot and allegedly did not act.
Reacting to Delhi Police's statements about ministers interfering in their work, Kejriwal said,"How can Delhi Police say that state ministers are interfering in their work? Police are just refusing to act."
"Go drown yourself.. there's a minister here doing your job at 3 am...," Bharti had told a Delhi Police official while forcing him to conduct a raid at a residence in his constituency, alleging that there was a drug and prostitution racket taking place.
The police official, however, refused to conduct any raid saying the minister had no right to tell the police how to do their job saying,"We will function according to our limits... you are trying to take revenge (against the previous minister)."
Meanwhile, Delhi Police Commissioner BS Bassi refused to comment on the issue saying he was unaware of what the Delhi CM had said and will only make a statement after he is seized of the matter.
"There are no war of words between the government and the police. The police is capable of protecting Delhi's citizens. I want to assure Delhi's citizens that we will take all action to keep them safe," he said.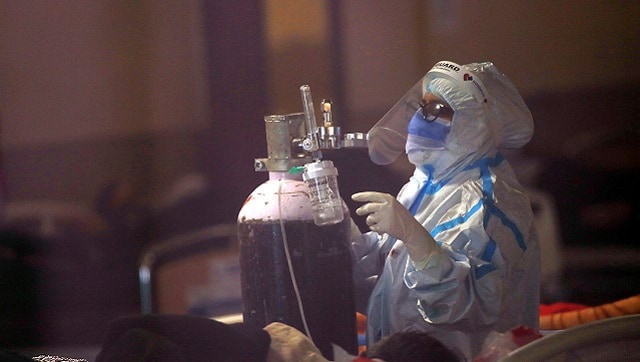 India
In Madhya Pradesh's Jabalpur, five coronavirus patients admitted to the ICU of a private hospital died allegedly after its oxygen supply ran out, prompting the authorities to order a probe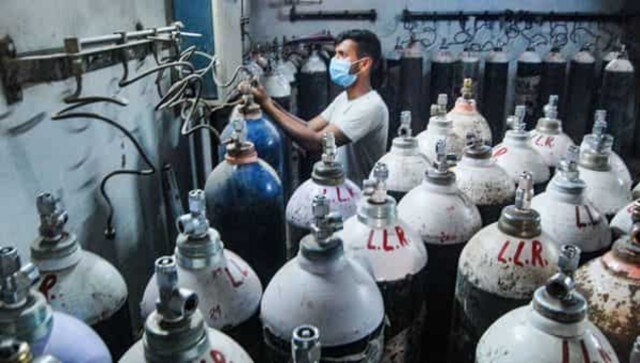 India
The court said that it will not solve any "useful purpose" to retain the oxygen concentrators in the police storehouse and the same should be circulated back for needy patients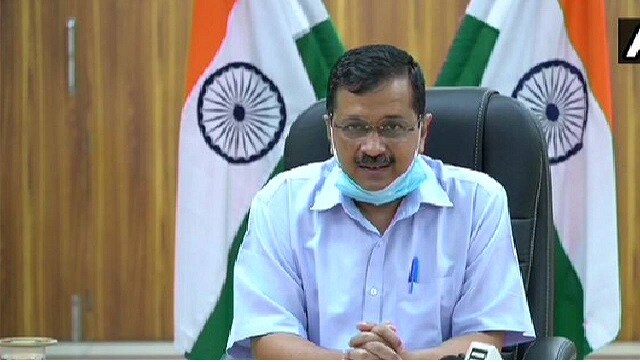 India
The chief minister also addressed the oxygen crisis in Delhi and said that the government is planning to launch a portal to streamline the supply of the crucial medical resource.