Ramtek Lok Sabha Election Result 2019 LIVE Updates: Party, Candidate, Constituency wise Winner, Loser, Leading, Trailing
Congress' Mukul Balkrishna Wasnik came to power in 2009 but lost to Shiv Sena's Krupal Balaji Tumane in 2014 Lok Sabha election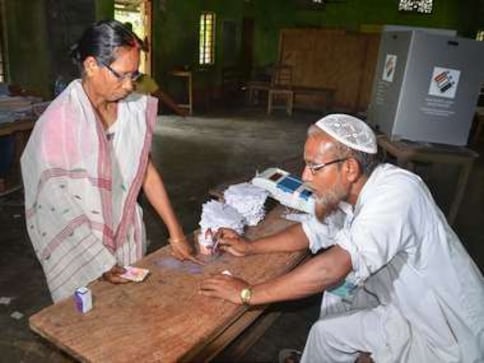 Ramtek Lok Sabha Constituency
Constituency number: 9
Total electors: 16,77,245
Female electors: 7,90,088
Male electors: 8,87,157
Reserved: Yes. For Scheduled Castes
Delimited: Yes. It was a de-reserved constituency earlier. Morshi Assembly segment was moved to Wardha Lok Sabha constituency. Kamleshwar Assembly segment was dissolved and Kamthi segment was added from Nagpur Lok Sabha constituency in 2008.
Assembly constituencies: Katol, Savner, Hingna, Umred (SC), Kamthi, Ramtek
Results in last four Lok Sabha elections: It is a Shiv Sena stronghold. Subodh Mohite was the MP from 1999 to 2009. Congress' Mukul Balkrishna Wasnik came to power in 2009 but lost to Shiv Sena's Krupal Balaji Tumane in the 2014 Lok Sabha election.
Demographics: Once represented by former Prime Minister PV Narasimha Rao, Ramtek became a reserved constituency in 2008. This constituency has a significant population of Dalits and Kunbis.
India
Senior leaders, including Modi and BJP president JP Nadda, have asked other state units to take a leaf out of the party's campaign in the western state
World
The 68-year-old CPN-Maoist Centre leader was sworn in as the Prime Minister for the third time on 26 December 2022, after he dramatically walked out of the pre-poll alliance led by the Nepali Congress and joined hands with opposition leader KP Sharma Oli
Photos
It is the biggest post-pandemic gathering of world leaders and the Indian presence at the summit cannot be missed. Union ministers Smriti Irani and Mansukh Mandaviya are at the WEF along with state leaders and business tycoons Mukesh Ambani and Gautam Adani, among others