Ramtek Lok Sabha Election Result 2019 LIVE Updates: Party, Candidate, Constituency wise Winner, Loser, Leading, Trailing
Congress' Mukul Balkrishna Wasnik came to power in 2009 but lost to Shiv Sena's Krupal Balaji Tumane in 2014 Lok Sabha election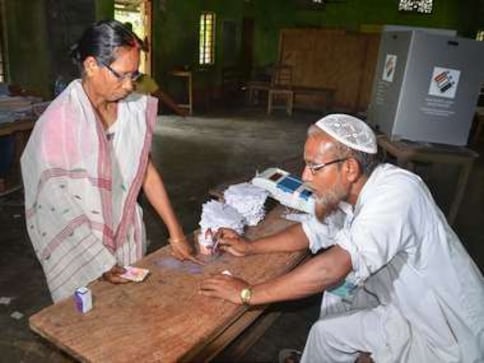 Ramtek Lok Sabha Constituency
Constituency number: 9
Total electors: 16,77,245
Female electors: 7,90,088
Male electors: 8,87,157
Reserved: Yes. For Scheduled Castes
Delimited: Yes. It was a de-reserved constituency earlier. Morshi Assembly segment was moved to Wardha Lok Sabha constituency. Kamleshwar Assembly segment was dissolved and Kamthi segment was added from Nagpur Lok Sabha constituency in 2008.
Assembly constituencies: Katol, Savner, Hingna, Umred (SC), Kamthi, Ramtek
Results in last four Lok Sabha elections: It is a Shiv Sena stronghold. Subodh Mohite was the MP from 1999 to 2009. Congress' Mukul Balkrishna Wasnik came to power in 2009 but lost to Shiv Sena's Krupal Balaji Tumane in the 2014 Lok Sabha election.
Demographics: Once represented by former Prime Minister PV Narasimha Rao, Ramtek became a reserved constituency in 2008. This constituency has a significant population of Dalits and Kunbis.
India
The Nagpur Collectorate and District Disaster Management Office have appealed to farmers and villagers living near dams to take necessary precautions
Politics
Earlier on Saturday, the home ministry reduced Supriyo's security category from the 'Z' to 'Y' category
Politics
Addressing the foundation day of the All India Mahila Congress, Gandhi said that the ideology of the Congress was completely opposite of the BJP-RSS and only one of the two ideologies can rule the country.