Ramjas college and other campus incidents aren't related to ideology but nationalism, says ABVP gen secy
Whatever is happening across various campuses is not due to the difference between two ideologies, but it's a fight between nationalists and anti-nationals (divisive forces), says ABVP's national general secretary Vinay Bidre
The Akhil Bharatiya Vidyarthi Parishad (ABVP) — a students' body affiliated with the Rashtriya Swayamsevak Sangh (RSS) — has again hit the headlines. After Rohith Vemula's suicide, JNU ruckus and other incidents on university campuses throughout 2016, it finds itself embroiled in another controversy, this time related to Delhi University's Ramjas College. The students' body with close to 27 lakh members and a presence on 6,753 campuses has made it clear that no anti-national or divisive activities on the campus will be tolerated. Ramjas College was no different.
Whatever is happening across various campuses is not due to the difference between two ideologies, but it's a fight between nationalists and anti-nationals (divisive forces), says ABVP's national general secretary Vinay Bidre in an interview with Firstpost.
Edited excerpts follow:
Why didn't ABVP allow JNU students Umar Khalid and Shehla Rashid to participate in the seminar at Delhi University's Ramjas College?
First and foremost to clarify, the students' union of the college and the students' community opposed and defied this move. As a patriotic and responsible students' organisation, we stand with them. Let's not forget, it was Umar Khalid, one of the students of JNU, who was at the helm of the nationalism controversy and had reportedly raised anti-national slogans on campus last year that had snowballed into a major controversy. He even has a case of sedition against him.
There are allegations against the ABVP that it is fostering a culture of intolerance on college campuses by throttling free speech and free thinking. What's your take on this?
ABVP was never against free speech. We respect the law of the land and it is a Constitutional Right of our citizens, but in the name of free speech, a category of separatists and communists is spreading hatred and anti-national thoughts. We condemn the misuse of this very vital right. Basically the 'gang' of the Left is intolerant and unable to accept the growth of ABVP and its acceptance amongst students.
Doesn't it mean that ABVP is trying to curb the culture of diverse thinking on university and college campuses?
No, we are not trying to curb diverse thinking in educational institutions. Our attempt is to keep the beauty of education following the lines in the Rig Veda — "Let noble thoughts come to us from everywhere". Anti-national thinking cannot be justified in the name of diverse thinking.
Your fight has traditionally been against the Left, but now going by the present developments, it seems you are also against those in the centre of the ideological spectrum.
Basically, we are an organisation for the betterment of student community with the 'Nation First' ideology. It's not a fight between Left, Right, centre or neutral. It's a clear fight between the student communities worshipping the motherland, working for the glory of its rich culture and heritage on the one hand and the Left-leaning, polluted anti-nationals on the other. In Ramjas College, the students' union of the college — that is democratically elected and is an independent union — only advocated nationality and integrity.
After Narendra Modi government came to power in 2014, there have been incidents of clashes in various campuses with ABVP at the helm like in the case of Rohith Vemula, JNU, Jadavpur University, Assam, Dehradun, Vadodara, Aurangabad, etc. Hasn't that tarnished the image of the Modi government? How do you see this negative development?
Acting as a whistleblower against divisive forces is never a negative development and it has nothing do with any government at the helm. The ABVP raised a red flag wherever it saw anti-national activities, which is never appropriate in an academic institution.
Don't you think the ABVP has failed to justify its position strongly in several cases like on the rape allegation levelled by Gurmehar Kaur or in JNU last year or even the case of Rohith Vemula's suicide?
As our image was getting tarnished, we (ABVP) filed an FIR today in the Gurmehar Kaur threat case. It's not a question of taking a stand on any issue, but of exposing the anti-nationals. ABVP will continue to fight against such elements. In fact, Gurmehar has withdrawn herself from the online debate that has deteriorated into mudslinging. The group that was causing disturbances has now become isolated and cornered. This shows the malafide intention of the group and how they used her comment to create a ruckus.
At present, 30 to 40 percent of voters in the country are young people — a figure that is likely to increase by 2019 when the General Election will be held. Does ABVP have any plans to tap this resource, through a membership drive or any other activity?
As you know, the ABVP is progressive, nationalistic and the largest students' organisation in India, with three million voluntary members and students. We respect the democratic mandate whatever the outcome, irrespective of any political party. We don't have specific plans augmented with elections and our membership drive has nothing to do with it.
What does ABVP have to say to the student community across the country?
I would like to congratulate the student community for standing with the nation. Whatever is happening across the country on various campuses is not due to the difference between two ideologies. It's a fight between nationalists and anti-nationals (divisive forces). I request students to remain aware of the issues and stand with the nationalist ideology.
Find latest and upcoming tech gadgets online on Tech2 Gadgets. Get technology news, gadgets reviews & ratings. Popular gadgets including laptop, tablet and mobile specifications, features, prices, comparison.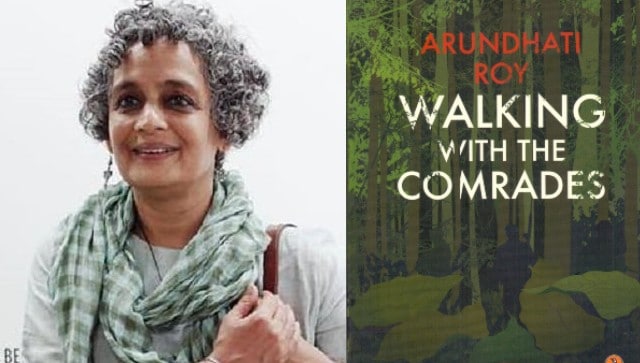 India
The book, Walking with the Comrades, was removed from the varsity's syllabus as it featured the author's visit to Maoist hideouts, which the ABVP said was an 'anti-national subject'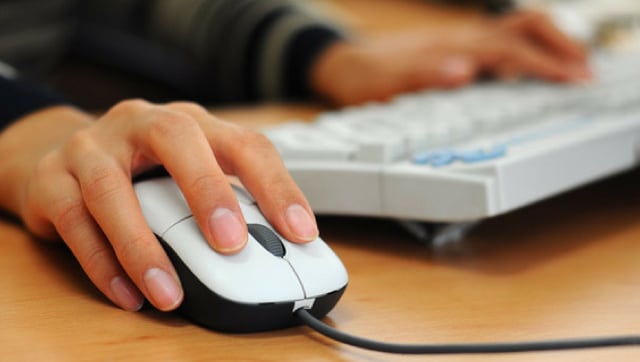 India
Of the total vacancies, 41 vacancies are for the ministerial department, 24 for the technical department, five for nursing, and one for the library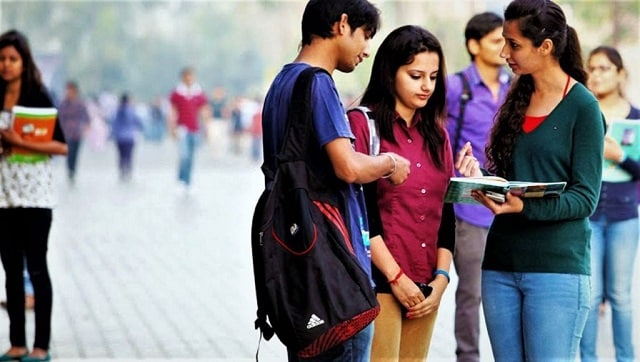 India
The NTA released the results of DU PG entrance exam 2020, which was conducted from 6 to 11 September, in the last week of October