Ramdas Athawale says Rahul Gandhi should marry a Dalit woman to break down caste barriers
Ramdas Athawale suggested that Congress vice-president Rahul Gandhi marry a Dalit woman, saying casteism cannot be removed merely by having meals with the community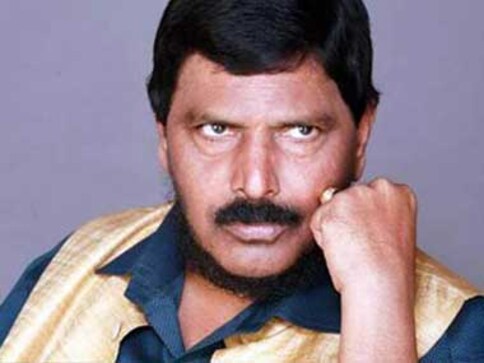 Mumbai: Union minister Ramdas Athawale on Saturday suggested that Congress vice-president Rahul Gandhi marry a Dalit woman, saying casteism cannot be removed merely by having meals with the community.
Gandhi (47) had recently said, in answer to a question, that he believed in destiny when it came to marriage.
"This is an old question. I believe in destiny. 'Jab hogi, tab hogi' (It will happen when it does)", he had said.
The Dalit leader who heads the Republican Party of India (Athavale), an ally of the BJP-led NDA, said he could help find a match for the Congress scion.
"He (Gandhi) goes to houses of Dalit people occasionally and eats with them. I think he should marry a Dalit woman. If needed, I will help finding one (match) for him," the minister of state for social justice told reporters in Akola in east Maharashtra.
Athawale said he had no intention to insult Gandhi regarding his marriage plans.
"I have no intention to insult him, but I'm proposing it (inter-caste marriage) to present a model before the country. I have personally married a Brahmin girl which is in the line with BR Ambedkar's solution to dismantle caste barriers. It (uprooting casteism) cannot be achieved only by eating together," the minister said.
Responding to a query, Athawale said Gandhi had changed recently as far as his leadership calibre was concerned.
"He is not 'Pappu' anymore. He looks confident and hopefully can be a good leader," the Dalit leader said, referring to the nickname with which Gandhi was often mocked by a section on social media.
Interestingly, another NDA constituent, the Shiv Sena, had recently said that Gandhi had the capability to lead the country.
Politics
Addressing a press conference ahead of Rahul Gandhi appearance before ED, Surjewala said that it got difficult to run National Herald and Journals Limited. The merger was done to pay journalists their salaries
Politics
Most MLAs will go with Eknath Shinde and he will form government with BJP, Ramdas Athawale said
India
Congress on Wednesday said that the Delhi Police entered its headquarters and detained its workers. However, the Delhi Police denied entering the Congress HQ and using any force