Ram Vilas Paswan welcomes Nitish Kumar's resignation, calls it a 'move against corruption'
Lok Janshakti Party chief Ram Vilas Paswan on Wednesday welcomed Nitish Kumar's decision to resign as Chief Minister of Bihar, saying it was a move against corruption
New Delhi: Union Minister and Lok Janshakti Party chief Ram Vilas Paswan on Wednesday welcomed Nitish Kumar's decision to resign as Chief Minister of Bihar, saying it was a move against corruption.
नितीश कुमार का बिहार के मुख्यमंत्री पद से इस्तीफ़ा भृष्टाचार के ख़िलाफ़ है। यह स्वागत योग्य है।

— Ram Vilas Paswan (@irvpaswan) July 26, 2017
"When the (coalition) government was formed, I had said it would not last for more than two and a half years," Paswan tweeted.
मैंने तो सरकार बनने के समय ही कहा था कि यह सरकार ढाई साल के अन्दर गिर जाएगी। — Ram Vilas Paswan (@irvpaswan) July 26, 2017
Janata Dal-United leader Nitish Kumar resigned on Wednesday, citing irreconcilable differences with ally RJD on the issue of corruption charges against his deputy Tejashwi Yadav."In the circumstances that prevail in Bihar, it became difficult to run the grand alliance government," Kumar told reporters outside Raj Bhavan after submitting his resignation to Governor Keshri Nath Tripathi. "I have resigned for the sake of Bihar," the Janata Dal-United leader added.
Follow live updates  on Nitish Kumar's resignation here.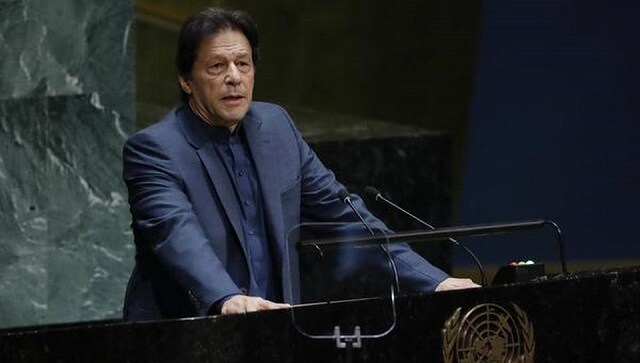 World
The report ranks countries on the basis of their perceived levels of public sector corruption. It comes at a time when prime minister Imran Khan is under pressure to deliver on his government's promise of introducing a clean governance system
India
Bihar minister Narayan Prasad stated that his son did not fire any shots and the car that had been found on the spot was his own. He added that the BJP or the Bihar government had nothing to do with the car
India
The party spokesperson KC Tyagi said that the JD(U) will hold a meeting in Lucknow on 18 January to decide on the number of seats it will contest