Ram Vilas Paswan stands on brink of another U-turn as Mahagathbandhan adds RLSP, HAM to list of Bihar allies
Ram Vilas Paswan has a famed perceived ability to read in advance which way political winds will blow, whether they will change direction or blow stronger in the same direction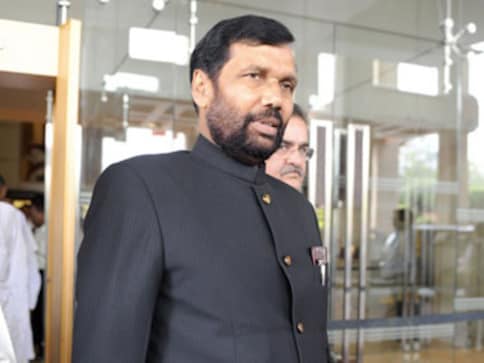 Ram Vilas Paswan has a famed perceived ability to read in advance which way political winds will blow, whether they will change direction or blow stronger in the same direction. That's why except for a period of five years (2009 to 2014) when he lost the election, he had been a Union minister in every government since 1996, holding important portfolios.
Paswan was a minister in the VP Singh government in 1989 and has worked in the Cabinet of six prime ministers of various political hues — National Front, United Front, UPA and NDA — in governments since the time the coalition era became a reality in Indian politics.
It's true that the consumer affairs, food and public distribution minister at the Centre has not made any statements about the government he is serving or against the party. But his son Chirag, a failed Bollywood actor and chairman of the parliamentary board of his party, the Lok Janshakti Party, is sending out signals that ahead of the 2019 Lok Sabha election, his father may yet again switch sides, leaving the NDA bandwagon to ride on the Mahagathbandhan ship.
Chirag is now finding virtues in Rahul Gandhi and several faults with the way the NDA is run by the BJP. He is smart enough to add that he is part of the NDA and will continue to be so in 2019, when he will fight the next election under Prime Minister Narendra Modi's leadership. That's the way politics is: Keep the suspense going till an alternate course is finalised.
Chirag's tweets and statements made at various news channel conclaves raises the question: Has Paswan started reading a possible change in the direction of winds impacting the powers-that-be in New Delhi? The Congress has snatched three Hindi heartland states — Madhya Pradesh, Rajasthan and Chhattisgarh — from the BJP, but there is no indication on the ground that this had been a referendum on Modi's popularity or that of his regime at the Centre. Modi continues to be most popular leader on the national political spectrum.
The electoral history of elections in these states and parliamentary elections since 1998 indicates that the results of these Assembly elections don't impact parliamentary polls.
Remember, Paswan had made a huge U-turn (having claimed earlier that he would prefer to drink poison than join hands with the BJP) and joined Modi's bandwagon ahead of the 2014 election and the rest is history. After speaking to NDA leaders, particularly from Bihar and after assessing statements made by Chirag (where he says that seat-sharing was not an issue), Firstpost gathered that it was not that the senior Paswan was convinced that the Modi government was on its way out, but there was something else that was bothering him. If one notices, the threatening tone of Chirag's tweets or statements came after the verdict of the three state Assemblies was out. The results portrayed that besides other things that rocked the BJP's boat, one important factor was the backlash of upper castes against the BJP due to its reversal of the Supreme Court's judgment on the SC/ST Act.
It's a known fact that Paswan on his own, or on the strength of his party, can't win an election. With his support base among the Paswan community (around five percent), he can help a party win a closely-contested election and he, his family and party members can win an election only if he aligns with another party or group of parties.
So far, Paswan has enjoyed the support of upper caste voters. But given the firm position he took on the Supreme Court verdict — even crediting himself for the Modi government's decision to reverse that judgment with a fresh law, he has antagonised sections of upper caste voters. There is a fear that he, his brother Ramchander, Chirag and other party leaders may have to face a severe upper caste backlash and this makes him wary of his political prospects. But if he switches sides, the Muslim-Yadav support base of Lalu Prasad Yadav's RJD and its aligned parties may help in keeping him and his family politically afloat. That is the dilemma Paswan and his kin in leadership positions in the LJP now face.
While Paswan's dilemma continues, the so-called Mahagathbandhan in Bihar has expanded. The Congress headquarters in Delhi played host to the announcement of the inclusion of Upendra Kushwaha, the president of the Rashtriya Lok Samata Party. The party, all of whose elected members (two other MPs, two MLAs and an MLC were elected on NDA's support and have chosen to remain with NDA) deserted and joined the Mahagathbandhan. Senior Congress leaders Ahmed Patel and Shakti Singh Gohil announced the inclusion of Sharad Yadav (a longtime president without a party) into the Mahagathbandhan.
Then there was Jitan Ram Manjhi, chief of the Hindustani Awam Morcha (HAM) whose presence so far has proved to be inconsequential in electoral terms. But RJD leader Tejashwi Yadav's presence added some value to the congregation of these leaders — announcing the formation of an anti-Modi coalition in Bihar. The Left parties are also expected to align with this formation.
A senior Congress leader who is playing an important role in the formation of the Mahagathbandhan in Bihar said, "Keep your fingers crossed. There may be a big announcement (a veiled reference to Paswan's eventual switch) in the days to come. We are looking expectantly at it. A seat-sharing formula in our grand coalition will be discussed only when we are sure that all those who have to be on board are on board."
also read
Opinion
Rahul Gandhi has in the US shared space with people working with Soros-sponsored organisations who are hell-bent on inducing a regime-change in India and with Islamists such as the Indian American Muslim Council
India
Prime Minister Narendra Modi launched the special Rs 75 coin on Sunday to mark the historic inauguration of the new Parliament building. It can be purchased on the India Government Mint website. Since it is a commemorative coin, it can't be used to make purchases
India
PM Modi and Dahal jointly inaugurated the integrated check posts at Rupaidiha in India and Nepalgunj in Nepal, built with India's assistance.