Ram temple will become a reality soon, Hindus will help Muslims build mosque if they want: Subramanian Swamy
Senior BJP leader and former Union minister Subramanian Swamy is confident of a positive verdict from the Supreme Court on the Ram Janmabhoomi case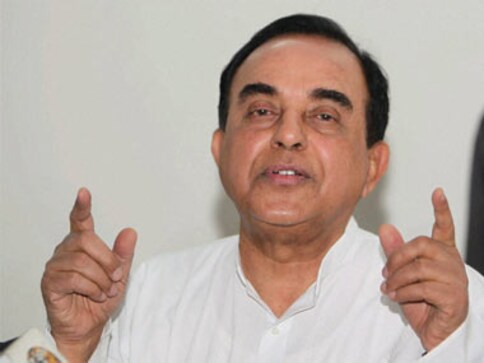 Senior BJP leader and former Union minister Subramanian Swamy is confident of a positive verdict from the Supreme Court on the Ram Janmabhoomi case and is hopeful that the construction of Ram Mandir would begin in Ayodhya by year-end.
In a conversation with Firstpost after his address at Deendayal Research Institute at Jhandewalan on Saturday evening, the maverick politician and one of the most vocal proponents of Hindu nationalism, Swamy shared how he plans to go about the issue and why it is important for the country. Excerpts:
How do you see the Ram Mandir becoming a reality?
We'll wait for the Supreme Court's verdict. I'm confident that the apex court will give a favourable judgment. And if it happens, by the end of the year, construction of a Ram Temple will begin with mutual consent. I've filed a writ petition seeking day-to-day hearing of petitions in the Supreme Court. Our case is very strong and even the Allahabad High Court had supported our stand based on the evidence presented by us. The historical, archeological and epigraphy-based evidences have shown that there existed a temple beneath the Babri mosque.
According to Hindu scripture and the present law, a Praan-Pratisthit Vigraha (deity) is a living entity and a deity (Ramlala) can hold the property, so all the property vests with the presiding deity and Ram is the owner. Nobody can have adverse possession over it. The Muslim Scriptures and Law lay down that no Wakf can be created on another's property. The Sunni Waqf Board was in adverse possession of this property. The emperor Babar owned no land on this soil.
Do you think the Muslim leaders will agree to it?
The Muslim leaders have said that they would accept the Supreme Court's verdict. I don't want to do it forcibly. I had discussions with AIMIM leader Asaduddin Owaisi, Syed Shahabuddin and other Muslim leaders. They also want day-to-day hearing. Earlier, I had taken up the issue for negotiation with Shahabuddin who was heading the other side. But the government fell, and so I could not complete the process.
During Narsimha Rao's government in 1994, the Supreme Court had asked the government to take a stand on Ram Janmabhoomi issue. The government gave an affidavit in the court, which stated that if a pre-existing temple was found beneath the mosque, the Hindus would keep this land for temple construction. And, across Saryu river Muslims would built a mosque. No mosque will be allowed to be built in Ram Janmabhoomi.
Is it practically possible to shift/construct mosque across the Saryu river?
Even in Islamic countries like in Saudi Arabia, an important heritage mosque was demolished to give way for the construction of a project. An alternative plot was given and it was built at some other site. According to Islam, a mosque is a facilitating centre for offering Namaz, where people gather and read. It's a kind of prayer hall, unlike the way a temple is. If Muslims agree to it, Hindus will join in the construction of the mosque.
Considering the present turmoil in the country, don't you think construction of Ram Mandir and shifting of mosque would escalate it?
As I've mentioned, all Muslim leaders have said that they would accept Supreme Court's verdict on this issue. As far as extremist elements are concerned, they can be dealt with.
Is the issue only restricted to the Ram Mandir, or does it extend beyond it?
During the 800 years of Muslim rule, some 40,000-odd temples were demolished in the country. We've asked for three – Sri Ram temple in Ayodhya, Krishna temple in Mathura and Kashi Vishwanath temple in Varanasi. If Muslims agree to give us these three temples, they can keep the rest 39,997 mosques.
As per news reports, the arrival of stones to Ayodhya from other states has triggered panic among the locals. Is there any tension brewing there?
No, there's no tension and it (arrival of stones) has been taking place for quite some time. People know well that without the Supreme Court's ruling, construction won't begin.
Finally, do you think people are still interested in the construction of Ram Mandir?
There is a public demand for building the Ram Temple. This is not the only project that I've been pursuing. Earlier I've taken up several projects, including religious ones. On the issue of Ram Temple, people are very much concerned. They came and told me to pursue it in the manner I did on Ram Setu, which was a big success. The Ram temple will become a reality.
World
It is bizarre that with the overturning of the Roe V Wade judgement, the US is left fumbling on an issue that India legislated on half-a-century ago
World
In India, the Right-wing in the Western sense does not exist. Those the Left and 'liberals' call Right are often a lot more liberal, not just in words, but in action
India
We should learn to have trust in local communities to iron out in-house differences without unnecessary judicial and political interventions. Starting with Varanasi and Mathura?