Ram Nath Kovind to be the next president: Changed BJP now is in firm control of the Dalit narrative
Under Prime Minister Narendra Modi and party president Amit Shah the BJP has sought to increase national footprint by transmogrifying its voter base and President-elect Kovind is the first visible signifier of that effort.
There are many narratives behind NDA candidate Ram Nath Kovind's ascension to the President's post with an overwhelming 66 percent votes from Electoral College. Chief among these is the impression that the BJP — traditionally a party of upper castes and trader communities — is now in firm control of the Dalit identity struggle and its battle for economic, social, and political emancipation.
Not only does this represent a transformative change in BJP, it also holds far reaching implications for India's polity. Axiomatic political notions are being challenged, traditional voter bases are breaking down and a new BJP is emerging from the churning.
Expectedly, the party wasted no time in hammering home the point. Soon after Kovind was declared as the winner, BJP president Amit Shah announced on Twitter that Kovind's win is a victory for the "poor, oppressed and the marginalized."
The election of Shri Ram Nath Kovind ji is a victory for the poor, downtrodden & marginalised and their aspirations.

— Amit Shah (@AmitShah) July 20, 2017
Shah knows the significance of this victory. Along with Prime Minister Narendra Modi, he has been at the forefront of this project. Under the duo the BJP has sought to increase national footprint by transmogrifying its voter base and President-elect Kovind is the first visible signifier of that effort. A more powerful statement of subaltern empowerment is difficult to achieve than seeing a member of the oppressed caste become the first citizen of India.
The BJP is also aware of the loaded political symbolism of this move. It is the same narrative that Mayawati had banked on during her rise to power, when her efforts at self-glorification drew condescension from liberal circles and open admiration from the Dalits, who saw in her the embodiment of subaltern power.
The newly-elected President, too, harped on this point in his very first speech. Recalling his childhood days of struggle, Kovind said: "It has been raining since morning in Delhi. This weather reminds me of my childhood days when I used to live in my ancestral village… We lived in a 'kuchha' house made of mud. The roof couldn't stop the water trickles during the rainy season. I, along with my brothers and sisters, used to stand in a corner and wait for the rain to stop."
Kovind, who belongs to the 'Koli' community and has represented Koli samaj as its chief and has been the president of BJP's Dalit Morcha, added: "There could be many such Ram Nath Kovinds who are getting drenched in the rain. Many are working hard to earn their livelihood in this rain. I represent all those hardworking people. This is also a message to those who earn their livelihood with hard work and honesty."
While these powerful imageries are sure to reinforce BJP's new identity, the Congress-led Opposition has appeared clueless in front of this political onslaught. Congress must be worried about the impending Assembly polls in Gujarat because there are clear indications of large-scale cross voting in ruling party's favour but more than that, the botched Meira Kumar experiment may further damage its electoral chances.
The Congress placed Meira Kumar's candidature as an "ideological battle" against BJP but any battle, be it electoral or ideological, requires firm commitment. The Congress' heart was never in the race and through its actions, that point was made amply clear. Kumar was largely left to fend for herself. This sends all wrong signals at a time when the party is suffering from an existential crisis and surely enough, BJP seized on the moment.
Party spokesperson GVL Narasimha Rao told CNN-News18 that Congress has "insulted the Dalits by making Meira Kumar the scapegoat. The party wasn't serious and they have insulted the mariginalised community by treating her shabbily".
Elections are not won and lost by the strength of campaigning alone. The BJP is giving a lesson in politics to opponents on how to build and sustain a narrative.
India
Virat was awarded the Chief of the Army Staff Commendation on the eve of Army Day on 15 January. He is the first horse to receive the commendation for exceptional service and abilities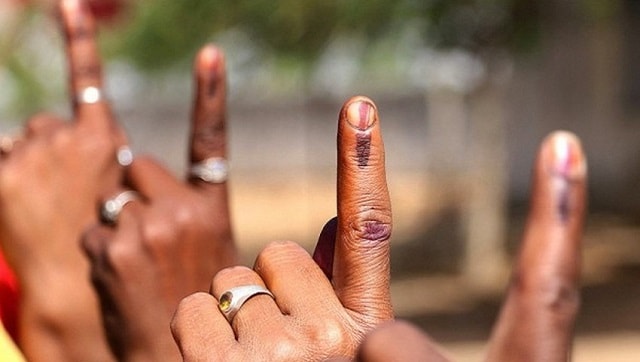 India
National Voters Day was first celebrated in 2011 and was initiated by then-President Pratibha Devi Patil on Election Commission's 61st foundation day.
India
The State of Himachal Pradesh Act was passed by Parliament on 18 December, 1970. Following which, the new state was formed on 25 January, 1971.