Rajya Sabha polls: Uttarakhand CM Rawat meets Congress chief, defuses crisis
Harish Rawat downplayed reports that senior party leader Yashpal Arya was miffed at not getting a Rajya Sabha nomination this time.
New Delhi: Locked in a face-off with key ally PDF and a section of his Congress party over nomination for the lone Rajya Sabha seat from Uttarakhand, Chief Minister Harish Rawat indicated on Monday that the row has been resolved and asserted there will be only one nominee from Congress and PDF which together run the state government.
Asked whether the political storm over the Rajya Sabha nomination was over, Rawat, who met the party high command in New Delhi, said, "It was never there. We are very disciplined soldiers. We always abide by the decision of the high command. But there may be certain issues, which we take up with the high command or people who matter."
Upset over "not being taken into confidence" by the Congress, ally PDF with six members in Assembly named state minister Dinesh Dhanai as its candidate for election to the Upper House after Congress decided to field former Almora MP Pradeep Tamta.
Besides, a senior Congress minister in the state, Yashpal Arya who had raised a banner revolt during the recent political crisis in Uttarakhand, has reportedly threatened to resign from the Cabinet and the party if the decision to nominate Tamta was not revoked.
Rawat, who was in Delhi to meet Prime Minister Narendra Modi, also had a separate meeting with Ahmed Patel, political secretary to Congress President Sonia Gandhi, to defuse the situation.
Downplaying a contention that ally PDF, which rescued his government during the recent floor test, is angry over announcement of Tamta's name and Congress not considering the PDF demand for a Rajya Sabha seat, the chief minister said, "There is no question of anger. Congress and PDF are one. The government that is there is of both of us. We call it Congress-PDF government."
"They have supported us and their support remains. They wanted that PDF candidate should get support this time. If for some reasons, it does not happen even then we have full faith that they will support our joint candidate," he said.
Rawat insisted that there will be one candidate of Congress and PDF. "There will be only one candidate. That much I can say," he said replying to questions.
Replying to a question on whether there could be reconsideration on Tamta's name, Rawat put the ball in the court of the high command, saying it is for the AICC President to decide on that issue.
"I cannot say anything on it," he said when asked if there is any such possibility.
When asked whether the issue has been resolved, Rawat said, "We are already on way to resolving these issues. It will be our candidate. Our means
Congress and PDF candidate. It is almost over. We are on way to resolve the issue between ourselves and PDF." Tuesday is the last day for filing
nominations.
The chief minister also downplayed reports that senior party leader Yashpal Arya, who had earlier also opposed him, was miffed at not getting a Rajya Sabha nomination this time.
"He is a senior leader. Senior leaders do not get angry. They place their suggestions, put forth their views. There is no anger," Rawat said.
Tamta, a former Lok Sabha member for Almora, is a close associate of Rawat. He had revolted against the Congress leadership for naming Vijay Bahuguna as the chief minister after the party's victory in the he 2012 assembly elections.
Rawat replaced Bahuguna in 2014 after an intense intra-party battle. Rawat's detractors say that the chief minister's functioning is "autocratic" and he has been giving all key posts and positions only to his loyalists, citing Tamta's case as the latest example.
With the support of PDF, a front consisting of two BSP MLAs, one UKD and three Independents, Rawat government had sailed through the floor test after nine Congress MLAs revolted against him and joined hands with opposition BJP.
The BJP has 27 MLAs and can win the Rajya Sabha seat only if the PDF backs the party. BJP has already expressed its keenness to either back the PDF candidate or enlist its support for the saffron party candidate, an offer not accepted by the latter.
Indications from the Congress camp is that its candidate will eventually get the backing of PDF. Hours after Congress announced Tamta as its candidate for Rajya Sabha poll on 28 May, PDF nominated Dhanai as its nominee for the Upper House of Parliament causing considerable consternation in the Congress which hurriedly held a meeting with PDF leaders to assuage ruffled feathers but to no avail.
PDF minister Prasad Naithani had rued despite the fact that PDF had already announced its decision to field a candidate, it was not taken into confidence by Congress before announcing its nominee for Rajya Sabha.
Compounding Rawat's problems, former PCC president Arya, who is arguably the tallest Dalit leader in the party from Kumaon region, is understood to have opposed the candidature of Tamta and even threatened to resign from both the state Cabinet and the party.
Arya, who had twice headed the state Congress, has himself been a contender for the Rajya Sabha seat.
After Rawat got a hint of Arya's resentment he sent a chopper to Haldwani to bring him to Dehradun and lend him an audience. They were closeted for over an hour during which Arya is understood to have made it clear that he was being ignored by the party, sources said.
However, Rawat's meetings with both PDF and Arya, apparently intended to prevent the possibility of yet another revolt in the ruling alliance, reportedly failed.
Having failed to bring PDF and Arya round to the party's view, Rawat left for New Delhi this morning to acquaint the party high command with the current situation which does not augur well for the party still smarting from the effects of a political crisis that saw his ouster from power and imposition of President's Rule in the state for over a month.
India
The minister's statement, which was laid on the table of the House, called the reports on the Pegasus scandal an 'attempt to malign the Indian democracy and its well-established institutions'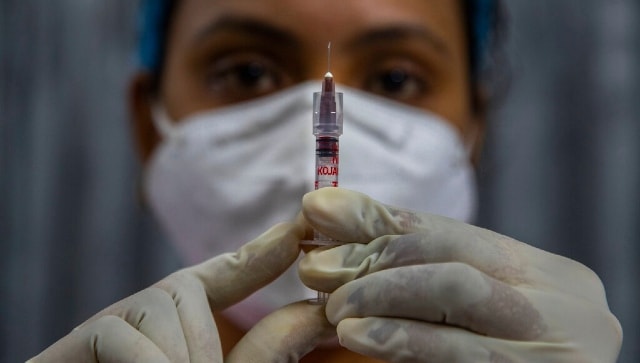 India
During the Question Hour in the Rajya Sabha, Mansukh Mandaviya said India has administered 47 crore doses of vaccine so far
India
The ''Mann Ki Baat'' programme is broadcast at 11 am on the last Sunday of each month through various channels of the All India Radio and Doordarshan