Rajya Sabha polls: Congress accuses BJP of horse-trading to 'engineer defections' in Gujarat
Congress accused the BJP of horse-trading in Gujarat and using 'money, muscle and state power' to engineer defections ahead of the crucial Rajya Sabha polls
New Delhi: The Congress on Friday accused the BJP of horse-trading in Gujarat and using "money, muscle and state power" to engineer defections ahead of the crucial Rajya Sabha polls.
Stating that the party is keeping all options open, Congress spokesperson Abhishek Singhvi warned the MLAs of serious consequences of the anti-defection law that can lead to disqualification from contesting elections up to six years.
He recalled court judgements that termed defections a constitutional sin and unprincipled defections a social evil.
"Crores of rupees have been spent in horse-trading in Gujarat by the BJP. You have seen this naked drama...The policy of the BJP in Gujarat is — by hook or by crook, come to power by breaking all laws," he said.
The comments come after six Congress MLAs quit the party ahead of the crucial Rajya Sabha elections for three seats that may alter the result. The party had 57 MLAs in the 182-member Assembly.
While Amit Shah and Smriti Irani have been fielded by the BJP, the Congress has again fielded Ahmed Patel, the political secretary of Sonia Gandhi, for the third seat and the defections may have a bearing on the election for this seat.
Singhvi said, "The anti-defection law is supreme and repeatedly the Supreme Court has called defections a constitutional sin."
He alleged that Congress Gujarat MLA Punabhai Gamit was offered Rs 10 crore by the BJP. Singhvi also accused the BJP of adopting unlawful measures with the use of money and power to force the Congress MLAs to switch sides and quit the assembly.
"If the MLAs think they cannot come under the anti-defection law, they are mistaken. If found guilty under the law, they face future disqualification of six years," he said.
He added that the Prevention of Corruption Act says any person receiving any gratification for doing something in return is corruption.
Asked what options does the Congress have now, the Congress leader said, "we have all our options open", an indication that the Congress may move the court.
Singhvi accused the BJP of engineering defections by using "money, muscle and state power" and subverting the authority of elected governments, adding "this has become the hallmark of the ruling party".
On Nitish Kumar switching sides, the Congress leader said it is like number portability where the chief minister is the same and only the service provider has changed from the RJD to the BJP.
"It's chief minister portability," he said.
Politics
Several BJP leaders downplayed the impact of Mukul Roy's return to TMC, with Dilip Ghosh saying Roy himself wasn't sure whether the BJP 'gained anything'
Politics
Sharma's appointment to the post negates the chances of his induction in the UP cabinet because of the BJP's larger principle of one-man-one-post, a party leader said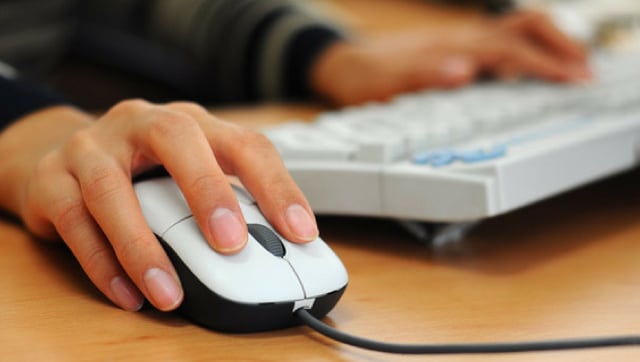 India
To register for the exam, aspirants will have to pay Rs 300 online as an application fee