Rajya Sabha debates on demonetisation, Manmohan Singh calls it 'organised loot'
The opposition had been demanding presence of the Prime Minister for resumption of the debate on demonetisation for the last five days.
New Delhi: After five days of confrontation, Rajya Sabha on Thursday saw resumption of debate on demonetisation briefly during which former Prime Minister Manmohan Singh led the opposition attack, saying the step was a "monumental management failure" which would lead to dip in GDP growth by at least 2 percent.
Singh termed demonetisation as "a case of organised loot and legalised plunder".
As Prime Minister Narendra Modi attended the House, the opposition and the ruling side came to an agreement to do away with the Question Hour and resume the debate, which had been left incomplete on 16 November.
Leader of the House and Finance Minister Arun Jaitley said the Prime Minister will also participate in the debate.
The opposition had been demanding presence of the Prime Minister for resumption of the debate for the last five days. Modi attended the House during Question Hour as Thursday is the day of questions listed against the PM's name.
Debate was resumed during the Question Hour, from 12 pm to 1 pm, after which the House went into lunch break. When it met again at 2 pm, the Prime Minister was not there, prompting the opposition parties to demand his presence again as they wanted him to listen to all the speakers.
Deputy Chairman PJ Kurien said the discussion should be carried forward as the Leader of the House has said that Prime Minister will come.
Opposition members then trooped into the Well of the House shouting slogans like "bring back black money, stop making false promises".
Jaitley said his "apprehensions" that the opposition did not want the debate had come true as they were looking for "excuses" to run away from the discussion.
As pandemonium prevailed, the House was adjourned till 3 PM and then for the day as the same situation existed.
Earlier speaking during the debate, Singh said, "These measures convinced me that the way the scheme has been implemented, it's a monumental management failure."
The noted economist said he decision will result in decline of GDP by 2 per cent, which was an "under-estimate and not an over-estimate".
He said he agreed with the objectives of the scheme to demonetise currency notes of Rs 500 and Rs 1000 as spelt out by the Prime Minister but he wished to highlight the problems that the common people and poor have been subjected to by the move.
"It is not my intention to pick holes what this side or other side does. But I sincerely hope that the PM even in this late hour will help find us practical and pragmatic ways to provide relief to the suffering of the people of this country," the former Prime Minister said.
Business
While the economy has shown signs of recovery after contracting in the first two quarters of the 2020-21 financial year, experts say the road to complete recovery would be a long one
World
There is no doubt that the Vladimir Putin-led United Russia party will win the polls, which will be held over three days this weekend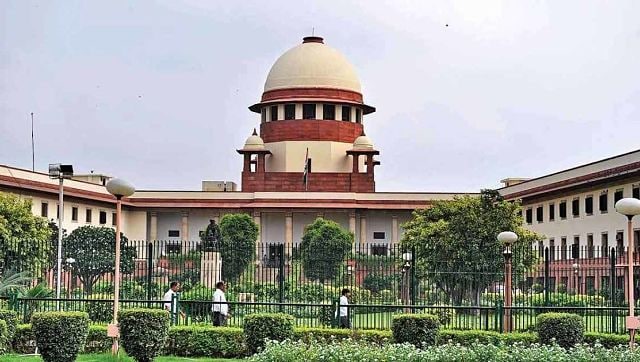 India
There are around 250 vacant posts at various key and appellate tribunals such as NCLT, DRT, TDSAT and SAT