Rajya Sabha bids farewell to retiring MPs: Narendra Modi, Congress attack each other during farewell speeches in Parliament
Prime Minister Narendra Modi and Leader of Opposition in Rajya Sabha Ghulam Nabi Azad addressed Rajya Sabha on Wednesday, as the Upper House bid farewell to its outgoing MPs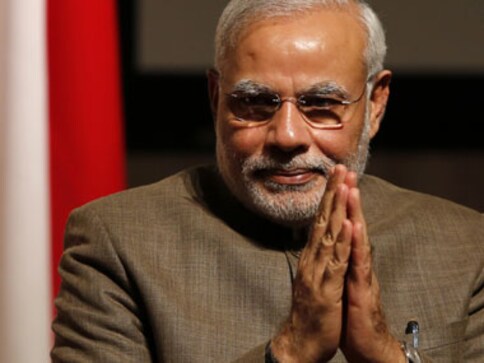 Prime Minister Narendra Modi and Leader of Opposition in Rajya Sabha Ghulam Nabi Azad addressed Rajya Sabha on Wednesday, as the Upper House bid farewell to its outgoing MPs. The senior leaders did not lose the chance of taking jibes at each other, with Modi accusing the Opposition of not allowing business to be conducted in the House and Azad taunting the ruling party of forcing MPs to defect.
With the Budget Session of Parliament drawing to a close (6 April), the tenure of 59 MPs will come to a close, elections for whom were held in different states last week. On Wednesday, the penultimate day of the Session, Modi addressed Parliament, and thanked the retiring MPs for their service over the last six years. He said that though their tenure is over and they won't be attending sessions as MPs, they would always remain free to visit him or other colleagues.
"The doors of Parliament always remain open to you, as do the doors to the Prime Minister's Office. You are free to visit me or visit your colleagues any time you want," he said.
He then took a jibe at the Opposition parties, which have been protesting over various issues for the last three weeks and haven't permitted Parliament to function, mentioning sarcastically that it's because of these protesting leaders that the retiring MPs weren't able to pass any landmark legislations in their final Session.
"It was unfortunate that they didn't get a chance to pass important legislations in their final session, but may look back at their tenure happily given the passing of landmark bills like the Triple Talaq bill," Modi said.
"If not for the Opposition protests, more such bills could have been passed, but instead they nearly ensured even this session didn't take place and denied the retiring MPs their vote of thanks," Modi said.
He then mentioned the names of a few eminent MPs who are due for retirement now. "We will always remember the services of sports stars who have made India proud — like Dilip Tirkey and Sachin Tendular, and we won't have their company in a few days' time. We will also remember PJ Kurien, who will retire as deputy chairman of the Rajya Sabha. He played an important role in running the House these last few years," Modi said.
Azad, meanwhile, said the Central Hall of Parliament is full of former MPs and he looks forward to seeing many of his retiring colleagues there.
He added that it's unfair to accuse the Opposition MPs of fighting and disrupting Parliament, saying they aren't doing it for selfish needs. "The MPs have been sent to Parliament to represent the needs of the people. People back in their constituencies are agitating — be it for their special status, or for their water. The parliamentarians are looking after the needs of their poor people, the farmers, their labourers. The MPs are fighting on their behalf. If the people get what they want, it's not the MPs who stand to benefit," Azad said.
He said that the protests by the MPs weren't political in nature. "Our protests were never against the Chair or against particular people. They weren't politically motivated," he said.
Azad then went on to taunt Naresh Agarwal, who recently defected from Samajwadi Party to the BJP, saying he's like a sun who often rises and sets in differing directions. "Agarwal would rise from here and set there, but also rise from there and set here. We will miss him," Azad said.
Only two bills have been passed in the Budget Session of Parliament while 18 days have been washed out, as Opposition parties agitated over a number of issues and even moved a no-confidence motion against the Narendra Modi government.
Politics
BJP President highlights five-fold increase in funds allocated for rural development, says Congress understanding of India superficial
Politics
The announcement came on the day Bihar chief minister and JD(U) leader Nitish Kumar skipped a NITI Aayog meeting chaired by PM Narendra Modi. The Bihar ruling alliance comprises JD(U) & BJP
India
Mahua Moitra hit out at BJP spokesperson Shehzad Poonawalla, who raised the issue on Thursday, and Union Minister Smriti Irani, whose 18-year-old daughter has been accused of running an "illegal bar" in Goa by the Congress.