Rajouri Garden bypoll: Non-performance, blame games have cost Aam Aadmi Party dearly
Delhi voters have lost confidence in the Aam Aadmi Party following its non-performance and blame games. Voters have got the feeling that chief minister Arvind Kejriwal and his government don't have time for the state any more
Not only did Aam Aadmi Party (AAP) candidate Harjeet Singh lose the Assembly election bypoll from Rajouri Garden in Delhi, he also came third and lost his deposit in the process — that is unprecedented. BJP's Manjinder Singh Sirsa won the by-election, comfortably leaving Congress' Meenakshi Chandela in second place.
But the real issue is the manner in which Delhi voters have lost confidence in the Aam Aadmi Party following its non-performance and blame games. The voters have also got the feeling that chief minister Arvind Kejriwal doesn't have the time for the state of Delhi any more, and nor do his MLAs.
The results of Punjab and Goa Assembly elections last month, which also went against AAP, indicates it's not just Delhi voters who feel this way.
AAP's elected MLA from Rajouri Garden, Jarnail Singh, had quit his seat to contest Punjab Assembly election against SAD chief and then Punjab chief minister Parkash Singh Badal. It reflected badly on Jarnail, as the electorate felt he lacked the responsibility, accountability, and an attachment towards the Rajouri Garden constituency and its voters. The voters have questioned Jarnail's contributions over the last two years.
AAP's history of spending from the public exchequer on publicity and advertisement (from a budget of Rs 526 crore, Rs 97 crore was spent on party expansion and promotional activities) hasn't gone down well with the voters, nor has the chief minister's lunch that came at a whopping cost of Rs 16,000 crore per person, or hiring Ram Jethmalani at an exorbitant fee.
Rajouri Garden, originally a Congress bastion, went to SAD candidate Manjinder Singh Sirsa in 2013. He is a strong name to reckon with in the neighbourhood, as he has been active in social and political circles of the locality. He emerged as a strong challenger for both Congress and AAP.
AAP, and more specifically its convenor Arvind Kejriwal, have been ranting and making negative comments against BJP and Prime Minister Narendra Modi, but these tactics didn't go down well with the voters of Rajouri Garden, a constituency with a strong BJP voterbase. Voters here have clearly preferred to vote and get BJP back.
India
The last date to apply for UG courses is 31 August. Like last year, the admission process will be fully digital
India
The varsity may hold the Central Universities Common Entrance Test (CUCET) for admissions or it may take into consideration Class 12 scores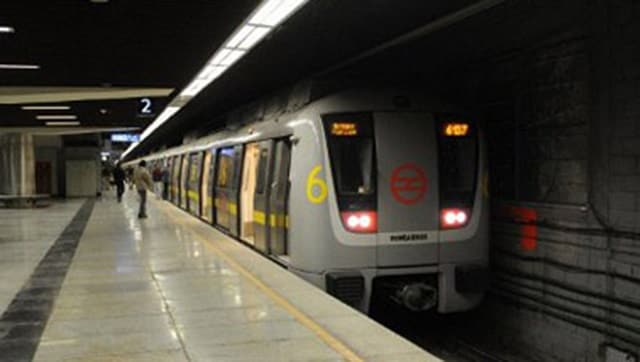 India
With improvement in COVID-19 situation, the Delhi government has allowed multiplexes, restaurants and bars to function with 50% capacity. Weddings can be attended by a maximum of 100 people