Rajoana clemency row: SC criticises Punjab government
The apex court criticised the Punjab government for seeking the stay of Rajoana — one of the assassins of former Punjab chief minister Beant Singh — on the clemency issue.
New Delhi: The Supreme Court of India has slammed the Punjab government, saying that the stay on the hanging of Balwant Singh Rajoana, was a drama by the state government.
Rajoana was to be hanged on Saturday, 31 March after being found guilty of being a co-conspirator in the assassination of former Chief Minister Beant Singh. In strongly worded comments the court asked how a man who killed a Chief Minister has now found support among politicians, adding that crores could have been saved had a timely decision been taken in the first place.
The Centre stayed Rajoana's hanging, following a clemency plea on his behalf was made by Punjab Chief Minister Parkash Singh Badal to President Pratibha Patil. "That's why we met the President and the Prime Minister. The President had referred the matter to the Home Ministry. The execution has been stayed till the judicial process is on," Badal said on Wednesday.
Union Home Ministry sources told CNN-IBN that since two mercy petitions were filed for Rajoana, the Centre stayed the execution. Rajoana's case will be taken up as per the rules and then his clemency would be considered by the President, sources added.
Punjab Deputy Chief Minister Sukhbir Singh Badal said that he had received a letter from the Home Ministry staying the execution till the time Rajoana's petition isn't dismissed by the Supreme Court.
The Rajoana case has turned into a massive political flashpoint and forced all the political parties in Punjab to take a stand on the issue. While the ruling Shiromani Akali Dal (SAD) backed Rajoana seeking clemency, SAD key ally the Bharatiya Janata Party (BJP) and the Congress maintained that the law should take its course.
Radical outfits had also called for a day-long general strike in Punjab to protest against Rajoana's hanging on Wednesday. Several Sikh groups also took out protest marches in Jammu in support of Rajoana, putting pressure on the Punjab government.
The special CBI court had awarded the death sentence to Rajoana and Jagtar Singh Hawara in the Beant Singh case on 1 August 2007. Three others - Lakhwinder Singh, Gurmit Singh and Shamsher Singh - were sentenced to life imprisonment for hatching the conspiracy to kill Beant Singh.
The Chandigarh court had issued the death warrant to the Patiala jail authorities, asking them to hang Rajoana on 31 March. Rajoana did not appeal against the judgement. The death penalty of Hawara, who filed an appeal against it, was commuted to life term.
Politics
Badal's remarks have come at a time when the political temperature is rising in Punjab ahead of Assembly elections and the opposition has mounted a sharp attack on the Congress-led state government over 'vaccine profiteering'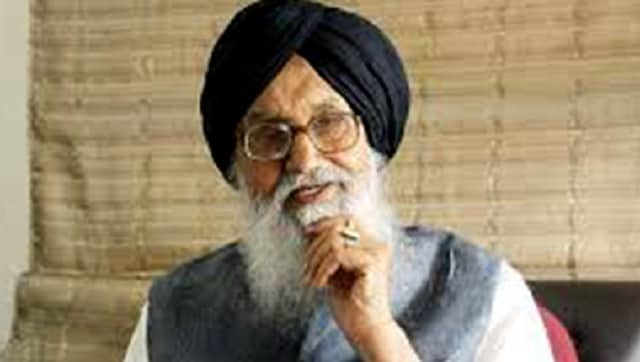 India
The former Punjab CM had been questioned in 2018 by the previous SIT probing the matter. He had then said the investigation was 'politically motivated' and an attempt to defame him
India
This is the second time that Badal has been summoned in the case. He was interrogated by the previous SIT headed by then ADGP Prabodh Kumar on 16 November, 2018