Rajnath Singh slams Congress party's 'husband and wife' government in Meghalaya over healthcare, law and order
Meghalaya's bura buri government run by the Congress has failed to address the healthcare concerns of the people, Rajnath Singh said, using the Garo term for 'husband and wife' to refer to Chief Minister Mukul Sangma and his minister wife
Meghalaya's bura buri government run by the Congress has failed to address the health care concerns of the people, Union home minister Rajnath Singh said, using the Garo term for "husband and wife" to refer to Chief Minister Mukul Sangma and his minister wife.
Addressing two rallies in the Congress bastion of the Garo Hills ahead of Assembly elections on 27 February, Singh attacked the state government over a range of issues, including health care and law and order.
The Centre had raised the allocation of funds for the state fourfold since the Modi government came to power, but the state was still to see development, he said.
Rooting for the BJP in the North East state, he said the party would make Meghalaya the "Scotland of the East" if elected to power, as it had tremendous potential for tourism.
At his rallies in Songsak in East Garo Hills and Tura in the West Garo Hill region, the minister said it was "painful" that the state's people had to go to Bangladesh for treatment.
The senior BJP leader, who started and ended his speeches with a few words in the local language, said his party would ensure proper health facilities throughout the state if it came to power. "I have been told that patients from here were taken to Bangladesh for treatment on a charpoy (cot). This is very painful," he said.
Taking on the Congress-led government, he said it was unfortunate that there was no health infrastructure despite the chief minister being a doctor.
Singh pointed out that the BJP government at the Centre had announced a health insurance scheme which would provide people with free treatment of up to Rs 5 lakh. "The BJP will completely transform health care in the state if it comes to power," he said.
The party would convert the Shillong Hospital into a research institute and open a cancer hospital in the state, he said. Referring to the law and order situation, the Union minister claimed there were 57 police stations, of which only 39 were active.
"How can you expect proper law and order in the state in such a scenario? Who is responsible?" he asked, claiming that if BJP formed the government, it would resolve all law and order issues within three months.
State government employees, he added, were getting the 5th Pay Commission salaries but the BJP would put them on a par with other states.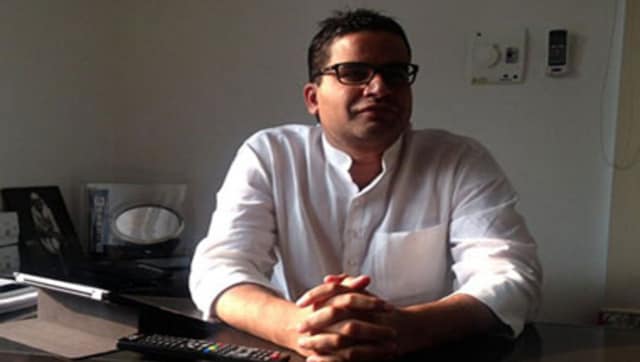 Politics
The newest twist in the tale came on Wednesday when Rahul Gandhi aide Archana Dalmia sent out a tweet giving Kishor a 'warm welcome into the Congress family' only to subsequently delete it
Politics
Singh's advisor said the chief minister will not meet Sidhu till he publicly apologises for 'derogatory social media attacks'
Politics
Rawat also informed Singh that three to four working presidents of the chief minister's choice would also be appointed along with Sidhu, sources said