Rajinikanth, Kamal Haasan share dais at function in Chennai amid political buzz
Rajinikanth and Kamal Haasan, on Wednesday shared the dais at a function in Chennai.
Chennai: Amid hype over their political entry, the Tamil film industry's top two actors, Rajinikanth and Kamal Haasan, on Wednesday shared the dais at a function in Chennai with the former saying only time will tell whether he will forge an alliance with the latter, who seconded the view.
Asked about forging ties with Haasan, who is set to embark on a political tour next month, Rajinikanth said, "Only time will be able to tell that. Let us see in due course of time."
Asked to react on Rajinikanth's views, Haasan expressed his support for the same saying, "Time is a good medicine for everything. I second it."
To a question on spiritual politics, Haasan said they would be following their own respective lines of political thought.
Asked about his political tour commencing on 21 February, Haasan said, "I want people to realise their strength and that is the strength of the nation as well."
The veteran actors were at a function where the puja for the film Kizhakku Africavil Raju (Raju in East Africa) was being conducted.
The movie is being planned as a sequel "in motion capture technology" to AIADMK founder and former Chief Minister MG Ramachandran starrer, the 1973 superhit Ulagam Sutrum Valiban, film industry sources said.
Rajinikanth, who had announced on 31 December that he would form his party before the next state assembly polls, snapped the clapboard and Haasan inaugurated the shoot.
The sequel to the movie could not be done at that time as MGR got fully engaged in politics.
Asked what would be his stand in case state assembly polls were held in six months, Rajinikanth told reporters: "I will face it definitely."
He extended his greetings to Haasan on announcing his political entry.
To a question if parties in the state followed the principles of late AIADMK founder and former chief minister MG Ramachandran, he said, "yes definitely, to some extent."
State Ministers C Vijayabaskar and Kadambur C Raju, were present at the function.
Rajinikanth and Haasan had shared the dais in Malaysia earlier this month for a fund-raising event held by the 'Nadigar Sangam' here, known officially as the South Indian Film Artistes Association.
Haasan has said he would announce his political party's name on 21 February at Tamil Nadu's Ramanathapuram and begin a state-wide tour the same day.
"At the commencement of the journey, I intend to announce the name of my political party along with the guiding principles we intend to live by," Haasan said in a statement on Tuesday.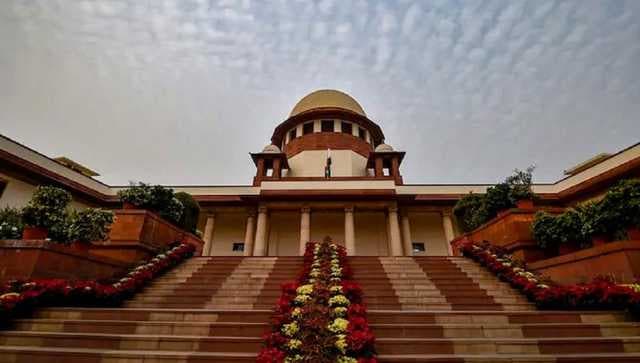 India
The petitioner said trustees have not been appointed for more than a decade due to the lackadaisical approach of the state government
India
Dugongs are the largest herbivorous marine mammals which primarily thrive on seagrass. As their population declines, India is getting its first 'Dugong Conservation Reserve' in Tamil Nadu
Entertainment
Ponniyin Selvan, at first, feels like it was shot in the same terrain as Ratnam's other Vikram and Aishwarya Rai Bachchan starrer, Raavanan (2010). There's water everywhere – and unrest, too.