Rajinikanth and legacy politics: Parties and leaders may invoke past, but voters respond to present political context
Rajinikanth was never part of the Dravidian movement and in fact even today does not espouse the ideals of the Dravidian movement.
Political parties like to thrive on the rich legacy of iconic leaders. Even as the Telugu Desam Party continues to assert thaint it is the true heir of NT Rama Rao's legacy, the Congress in the past and YSR Congress through Lakshmi Parvathi would like to claim a share of NTR's legacy. Similarly, the BJP through NTR's daughter D Purandeswari, would like to compete for the legacy of the late leader.
In the neighbouring Tamil Nadu, a similar mad rush is seen with Rajinikanth trying hard to appropriate MGR's legacy even as AIADMK still claims to be the true successor of MGR.
The BJP seems to be the choreographer behind Rajini's crusade.
But, parties and leaders play legacy politics while the people respond to the current political context — evident in the fact that people rallied behind Chandrababu Naidu even when NTR himself challenged his son-in-law. Vijayakanth was far too desperate to be called the inheritor of MGR's legacy. He was even sometimes called Karupu MGR (black MGR). MGR carefully constructed a film and real life persona for political purposes. But, barring an instance, Rajinikanth has never shown a firm political stance. He has refrained from taking a position on a host of issues concerning Tamil Nadu and the nation.
More strikingly, MGR was steeled in the fiery furnace of the Dravidian movement, while Rajinikanth still professes an abstract idea called spiritual politics. The idea of spiritual politics is often interpreted to be close to the BJP's ideological predilections. The saffron brigade's remarkable alacrity in welcoming Rajini into the political fray gives further credence to the speculation that Rajini may be the BJP's trump card in political terrain hostile to its ideology.
Rajinikanth suffers from a basic limitation that he is a non-Tamil. Though this may not matter to his fans and following , but, his commitment to Dravidian culture and politics is certainly questionable. Given this fact, Rajinikanth may be desperate to establish a Dravidian connect by appropriating the legacy of iconic MGR. Yet another possible explanation could be that it is an attempt to take away the AIADMK vote that is expected to be splintered after the demise of J Jayalalithaa. With different factions of the AIADMK staking claim to Jaya's legacy, there exists no charismatic leader to galvanise this legacy into popular support. Rajinikanth was earlier seen to identify more with DMK. But, his attempts to portray himself as a follower of MGR is a political ploy to win the AIADMK split vote as the DMK vote is relatively unassailable.
But, Rajinikanth should learn from the experience in the Andhra Pradesh where there is a similar rush to claim the legacy of NTR. But, ultimately, it is the people who decide and not the leaders.
NTR was the celebrated leader of Telugu pride and still enjoys a prime place in the hearts of Telugu people. The TDP founded by him is now under the leadership of his son-in-law, N Chandrababu Naidu. NTR's widow, Lakshmi Parvathi is now in the YSR Congress and she claims that YS Rajasekhara Reddy has carried forward the welfare agenda of NTR and that the YSR Congress is the real inheritor of the politics of NTR.
Similarly, the BJP roped in NTR's daughter, D Purandeswari, and is expected to present her as the successor to the NTR legacy to counter Naidu in case TDP cuts short its relationship with the saffron party. Meanwhile, word on the political grapevine suggests that the YSR Congress is luring Purandeswari's family to consolidate its claims to NTR's legacy even though the party is primarily built around the image of YS Rajasekhara Reddy.
But, it may be recalled here that Naidu revolted against NTR when Lakshmi Parvathi tried to meddle in the affairs of the party. Naidu could successfully rally the entire TDP behind him considering the NTR TDP — launched by Lakshmi Parvathi after the demise of NTR — came a cropper. It is interesting to note that even NTR failed to challenge Naidu. The party and its electoral base more or less remained with Naidu even when NTR was alive. This indicates that legacy politics cannot be exaggerated. The image and charisma of leaders certainly matter. But, what matters is the political context. Vijayakanth failed despite calling himself 'black MGR'. In fact, although Jayalalithaa entered politics as a true heir of MGR, she actually constructed a cult image around herself — only using MGR portraits during elections.
Rajinikanth was never part of the Dravidian movement and in fact even today does not espouse the ideals of the Dravidian movement.
On the contrary, he talks about spiritual politics while Dravidian politics largely comprise non-believers. Kamal Haasan who has been categorical in demarcating himself from saffron politics, seems to be closer to Dravidian identity politics. But, yet, Rajini is more keen to claim MGR's legacy. This only shows his desperation rather than his strength to carve out an identity for himself despite having an unparalleled fan following.
The BJP tried to resurrect local cultural symbols and icons to get a firm hold in North Eastern politics that were antithetical to its Hindi-Hindu politics. The saffron brigade knows fully well that its image is unpalatable to Tamil identity politics. Speculation is rife in political circles that by remaining in the background, the BJP is trying to steer through Tamil politics by combining the charisma of Rajinikanth and the legacy of MGR. But, it is certainly not so easy for either BJP or Rajinikanth to play such politics in a state like Tamil Nadu known for its vibrant politics. Rajini would perhaps be more successful if he could effectively market his own brand of politics rather than seeking refuge under some or other identities.
The writer is former MLC in Telangana, former editor at The Hans India and professor of journalism at Osmania University
Find latest and upcoming tech gadgets online on Tech2 Gadgets. Get technology news, gadgets reviews & ratings. Popular gadgets including laptop, tablet and mobile specifications, features, prices, comparison.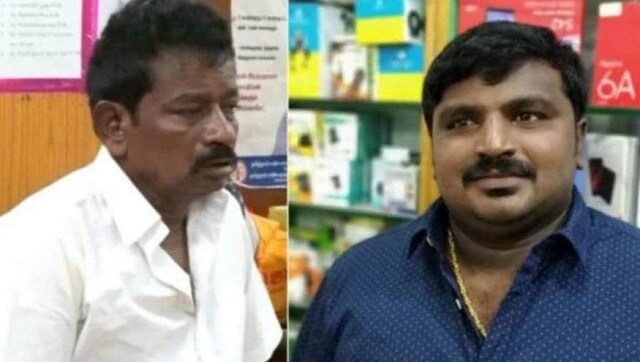 India
The recent intimidation by the police of a magistrate investigating the custodial killings of Jayaraj and Fenix, brings back memories of similar menacing conduct by the same force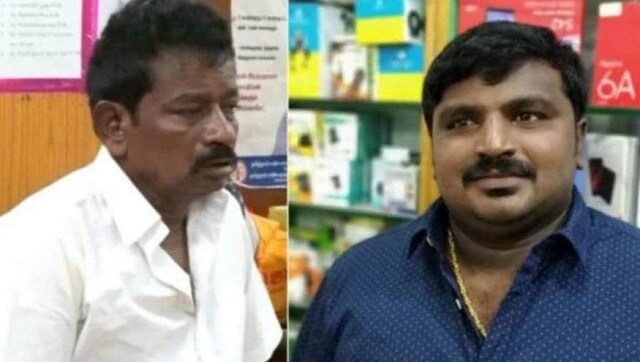 India
Jayaraj and his son J Benicks died days after being arrested on 19 June and lodged in Kovilpatti sub-jail for keeping their shop in the Sathankulam open despite the lockdown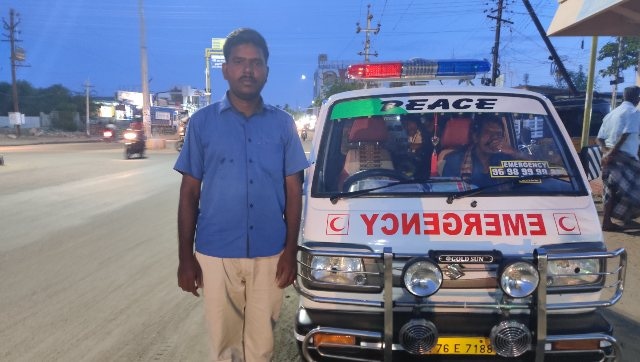 India
The experiences of many Muslims in Tamil Nadu in accessing healthcare revealed a system that repeatedly revealed its biases against them.