Rajasthan Assembly polls: Caste math and popularity to seal fate of Vasundhara Raje, Sachin Pilot, Ashok Gehlot
Two-time chief minister Ashok Gehlot will be contesting the elections from his stronghold in Sardarpura constituency in Jodhpur.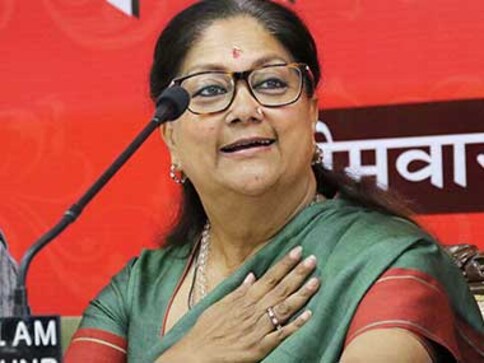 Jaipur, Rajasthan: With the 2018 Assembly elections in Rajasthan only a week away, observers are closely watching the high-stakes electoral battle in the three constituencies where major political players of the state are putting their best foot forward to win their seats.
While incumbent Chief Minister Vasundhara Raje Scindia and former chief minister Ashok Gehlot are contesting from their stronghold constituencies — Jhalrapatan and Sardarpura — Rajasthan Congress president Sachin Pilot will be fighting the elections from Tonk.
In Jhalrapatan, Chief Minister Raje is pitted against Manvendra Singh — son of veteran leader Jaswant Singh — after he recently switched camps from BJP to Congress. In the Muslim-dominated Tonk constituency, Pilot will be contesting against BJP's lone Muslim candidate Yunus Khan. Gehlot, currently serving as the AICC general secretary as well, will be contesting from his safe seat in Sardarpura.
Interestingly, many believe that the Bharatiya Janata Party and Congress have considered several factors like caste and personal weightage before fielding high-profile candidates from these constituencies to ensure they spend maximum time in their segments.
Jhalrapatan
To wrestle power from Raje, a three-time Jhalrapatan MLA will not be a piece of cake. In order to up their game, Congress fielded a fellow Rajput —  Manvendra Singh, who yields a considerable influence owing to his political background and caste.
That caste and religion are significant factors in Rajasthan's political equations, comes as no surprise. Out of the over 2,73,404 voters in the Jhalrapatan constituency, approximately 15 percent are Muslims, 13 percent are SC-STs, OBCs stand at 11, Brahmins are 7 percent in number, Rajputs-Saundhiyas are at 12 percent, Dangis are at 6 percent while Mali and Mahajans are at 5 percent each among others.
In a calculated bid to gather support from Rajput-Saundhia group, Congress fielded Manvendra from the area to cut into BJP's traditional vote bank. The grand old party also enjoys support from the Muslim community in the constituency who generally tend to go with Congress.
As a matter of fact, Raje won the Jhalrapatan seat thrice consecutively and being the chief minister she has a good grasp over the voters across caste.
Since Manvendra hails from and had previously fought elections from the Barmer-Jaisalmer belt in western Rajasthan, his "outsider status" has become an arrow in BJP's quiver.
"The Congress could not even decide who their CM-face would be and now they are dreaming that a candidate with no social contribution would defeat our chief minister (Raje)," said Vimal Katiyar, BJP's state media in-charge, adding that they will secure a landslide victory in Jhalrapatan, Tonk and Sardarpura. He added that the BJP will form the state government again with a comfortable majority.
Tonk
Very few had expected that state Congress chief Sachin Pilot would choose Muslim-dominated Tonk constituency to contest the first Assembly elections of his political career. Elected first as an MP from Dausa in 2004, Pilot later joined the Manmohan Singh ministry after being elected as an MP from Ajmer in 2009. Since BJP needed a strong candidate to sway voters in Tonk, it chose to assign that responsibility to Yunus Khan, a state minister and BJP's only Muslim candidate in Rajasthan.
Out of the over 2.24 lakh voters in the Tonk constituency, approximately 20 percent are Muslims, 17 percent are SC-ST's, Gujjar stands at 14 percent, Rajputs at 4 percent, Mali at 3 percent and Bhramin-Jat-Bairba's are at 5 percent each among others.
Pilot, who belongs to the Gujjar community, is the first Hindu candidate nominated by the Congress in the area since four decades as it believes that the voters' caste combination here would benefit the Congress. Similarly, BJP has fielded a first time-Muslim candidate Yunus Khan to capture the Muslim voter base along with the support it traditionally receives from BJP enthusiasts. However, Yunus's own "outsider status" is proving to be a major obstacle against the CM-hopeful Pilot.
Senior journalist Pratap Rao said that Tonk is Muslim dominated, keeping in view this fact ruling BJP has played trump card of Yunus, a Muslim and battle has become interesting in the constituency. No doubt voters keep caste and other traditional factors in their mind, but it also matters that Pilot is a hopeful chief ministerial candidate.
Sardarpura
Two-time chief minister Ashok Gehlot will be contesting the elections from his stronghold in Sardarpura constituency in Jodhpur. The AICC general secretary won four consecutive Assembly elections from this seat and has been the legislator here for the past two decades.
In Sardarpura, 1,17,120 male and 1,10,021 female out of total 2,27,141 voters, approximately Rajputs are at 20 percent, 18 percent are Mali, Brahmins stand at 5 percent, SC-ST's are at 9 percent, Kumhar-Jat-Vishnoi's are at 9 percent among others.
Though a Mali by caste, Gehlot has a good grasp over traditional voters across the constituency. Like last year, BJP fielded Shambhu Singh Khetasar in Sardapura— who was defeated by Gehlot with a margin of 18,478 votes in 2013.
Kazi Nizamuddin, AICC secretary and co-in-charge of Rajasthan Congress, is confident of a landslide victory for Gehlot and Pilot. "I have been campaigning for candidates across the state and I can confidently say that Rajasthan has decided to oust the non-performing BJP government," he said adding that Manvendra too would bring in Jhalrapatnam into their kitty.
Apart from these seats, Udaipur and Nathdwara constituencies are also witnessing high-profile contests. In Udaipur, Congress has fielded former Central minister Girija Vyas against state Home Minister Gulab Chand Katariya. In Nathdwara, former Rajasthan Congress chief CP Joshi contesting against Mahesh Pratap Singh.
Senior journalist Narayan Bareth said though there is always keen contest in each constituency, the election battle in Jhalrapatan, Tonk and Sardarpura has become very interesting. However, grasp on the constituencies, voter-caste combination, election management and other factors indicate that Raje, Pilot and Gehlot are ahead of their political opponents in these Assembly segments.
The author is a freelance writer and a member of 101Reporters.com.
Find latest and upcoming tech gadgets online on Tech2 Gadgets. Get technology news, gadgets reviews & ratings. Popular gadgets including laptop, tablet and mobile specifications, features, prices, comparison.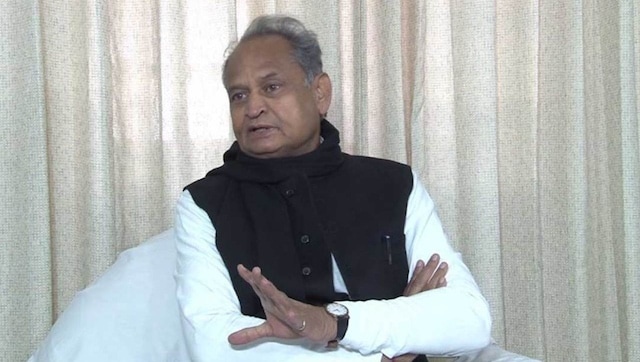 Politics
Governor Kalraj Mishra had sought Friday clarifications on six points from the state government, after Congress MLAs held a five-hour dharna on the lawns of the Raj Bhawan pressing for a Vidhan Sabha session
Politics
Rahul said this while participating in the Congress' online campaign to expose what it called the BJP's designs to topple the Ashok Gehlot government.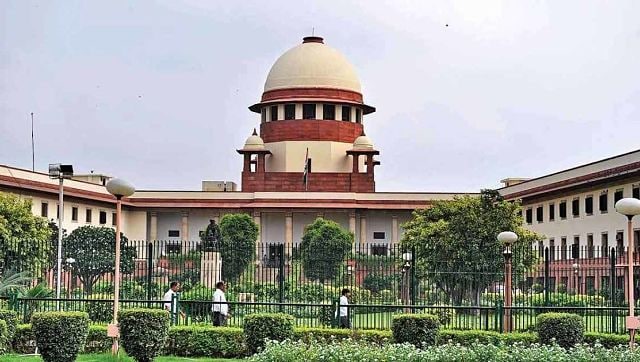 Politics
The High Court on 24 July had ordered the maintenance of status quo on the disqualification notice issued by the Speaker to 19 dissident Congress MLAs, including Pilot.