Rajasthan polls: Despite Ajmer debacle in 2014, Sachin Pilot leads Vasundhara Raje, Ashok Gehlot in race to CM post
Every pre-poll survey in Rajasthan, where Assembly election is scheduled to be held on December 7, has indicated Sachin Pilot is the first choice of the electorate.
Sachin Pilot's rise in Rajasthan's politics once again proves the moral of the parable of the hare and the tortoise. For four years, he worked slowly and steadily on the ground and suddenly emerged as the front runner in the race for the state's chief ministership.
Every pre-poll survey in Rajasthan, where Assembly election is scheduled to be held on December 7, has indicated Pilot is the first choice of the electorate. His popularity ratings are believed to be even higher than Chief Minister Vasundhara Raje and his own senior colleague, former chief minister Ashok Gehlot, the two stalwarts of Rajasthan politics.
Four years ago, when he lost Ajmer Lok Sabha seat, nobody could have foreseen Pilot's rise in politics. He was primarily seen as a Delhi leader with very little following among the masses. In a polity defined by caste equations, his Gurjar base was believed to be a major handicap because of the community's low electoral clout.
Within the party, he had to compete with Gehlot and former Union minister CP Joshi, who was once Rahul Gandhi's trusted lieutenant and strategist. Outside, he had to deal with the label of a being a paratrooper and a beneficiary of dynastic politics. But opinion polls and the buzz on the ground suggest he has overcome these obstacles and turned some of his liabilities into assets.
Sanyam Lodha, a former Congress legislator, says Pilot has risen in Rajasthan because of several factors. One, he has got an extended run — almost five years — as the state Congress chief. This allowed him to build his own network and connect with the masses by virtue of being the face of the Congress. Two, he used this tenure to travel extensively and mobilise the party. Three, he is seen as suave, articulate and charismatic.
"Young voters like him, they think he is modern and progressive," says Lodha.
Pilot's caste has also become an advantage. Since he is a Gurjar, the so-called politically powerful castes like Jats, Rajputs and Brahmins consider him to be neutral. Unlike Gehlot, who has little acceptability among the Jats, Pilot is acceptable even to castes and communities that fight with each other for a greater share of power.
Former Congress MLA Pratap Singh Khachariawas, whose uncle Bhairon Singh Shekhawat was one of the giants of Rajasthan's politics, says Pilot's steady rise and acceptability shows voters no longer get swayed by caste and community considerations, especially in urban areas.
"There was a vacuum in the state because of Raje's fall in popularity. Pilot presented himself as a viable alternative by consistently challenging her on the ground. Voters remember just his struggle," argues Khachariawas.
Amidst growing speculation that he could be the next CM of Rajasthan if the Congress wins the Assembly election, Pilot will have to deal with two obstacles. One, the BJP's ploy to axe most of its sitting legislators to counter anti-incumbency. Two, the popularity — fading but still significant — and ambitions of Gehlot.
The BJP's internal surveys have indicated that at least 100 of its current MLAs have become unpopular. The BJP high command is planning to replace them with new faces to augment the party's electoral prospects. Raje too is wary of anti-incumbency but she doesn't want such large-scale changes, fearing the exit of many of her loyalists.
But, if the BJP gets its plan rolling, it might help the party take on the Congress, though some argue the anger is more against Raje than the party. Gehlot is a bigger challenge for Pilot because of his proximity to the Congress high command and his track record. Many surveys suggest people still remember his previous tenure as a success story. Also, among the party cadre, his acceptability is high.
Who gets to the helm of the Congress in case it wins the assembly polls would depend on two things.
One, Rahul Gandhi's ability to read the outcome and use it strategically for the upcoming Lok Sabha elections. He would have to decide who would suit the Congress more as CM — Gehlot or Pilot. If he prefers a seasoned campaigner to steer the state, Rahul Gandhi may back Gehlot. But, if he wants to balance caste equations and signal a fresh beginning, Pilot may be the party's choice.
The other factor would be who dominates the ticket distribution process. If Gehlot loyalists outnumber Pilot's in the Assembly, they might demand a secret ballot for choosing the leader. But, Congress insiders say, the party is dealing with this by letting Rahul Gandhi take the final decision on candidates. The only criterion would be a candidate's winnability predicted by his own team of psephologists and observers on the ground.
If that happens, it is advantage Pilot.
Subscribe to Moneycontrol Pro at ₹499 for the first year. Use code PRO499. Limited period offer. *T&C apply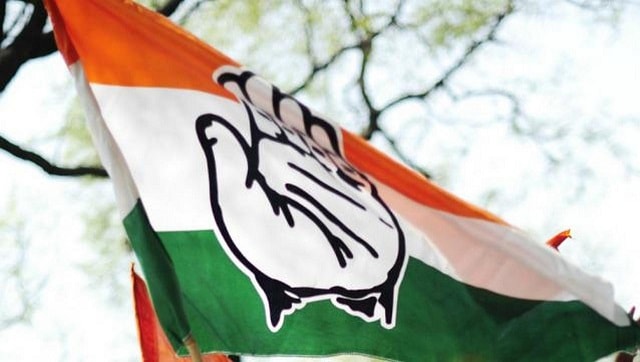 Politics
Among the leaders who quit is MS Vishwanathan, a prominent face of the Kuruma community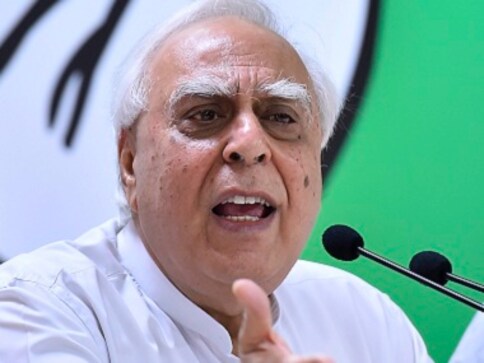 Politics
Sibal slammed the BJP for accusing the Congress of creating a divide, saying the charge was not only 'ludicrous and laughable' but also 'mischievous'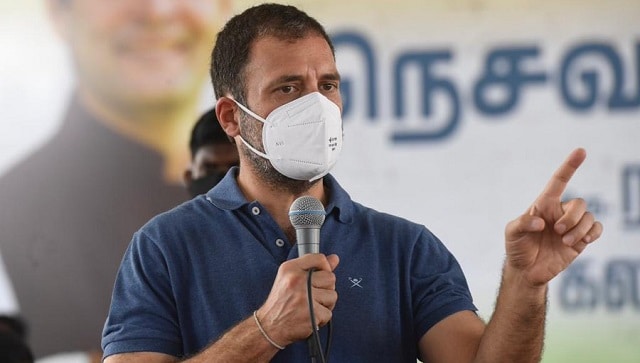 Politics
The north-south divide inadvertently flares up before every election, especially in southern Indian states. This time it has come before the Assembly elections in Tamil Nadu, Kerala, and the UT of Puducherry