Rajasthan bypolls: Campaigning for Alwar, Ajmer and Mandalgarh seats ends today; voting on 29 January
Campaigning for the 29 January bypolls for the Lok Sabha seats of Alwar and Ajmer, and the Assembly seat of Mandalgarh ended on Saturday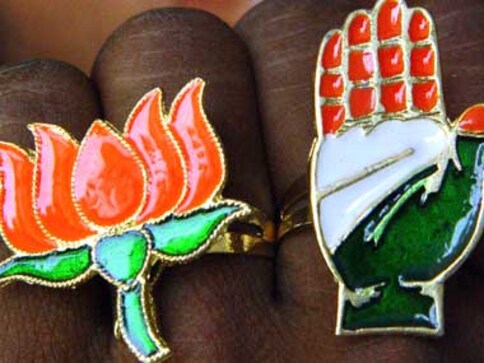 Jaipur: Campaigning for the 29 January bypolls for the Lok Sabha seats of Alwar and Ajmer, and the Assembly seat of Mandalgarh ended on Saturday.
Campaigning ended on Saturday evening and voting will take place on 29 January.
All the preparations have been made, Ajmer District Election Officer Gaurav Goyal said.
The ruling BJP and Opposition Congress held public meetings to woo voters in constituencies.
Chief minister Vasundhara Raje conducted road shows in Beegod (Mandalgarh) and Ajmer, while Rajasthan Congress chief Sachin Pilot addressed a gathering in Pushkar.
Pilot, accompanied by several party leaders, also conducted a road show in Ajmer city.
Other leaders from both the parties addressed public meetings in Alwar also.
India
In the wake of fresh tensions in the area, an investigation is underway to nab the culprits. Just a week ago, two persons were attacked by unidentified people and their bike was set on fire in the Sanganer area of Bhilwara
India
Rajasthan BJP president Satish Poonia alleged that under the Congress regime, work has been done to divide people of the state in the name of caste and religion
India
The Udaipur police had said that they sent Kirodi Lal Meena to Jaipur as there was a 'possibility of disturbance to law and order' due to his presence there