Rajasthan bypoll results a wake up call, says Vasundhara Raje, asks party MLAs not to lose hope
Saying the result of the recent bypolls was a wake up call, Vasundhara Raje directed party MLAs to spread awareness among masses about developmental works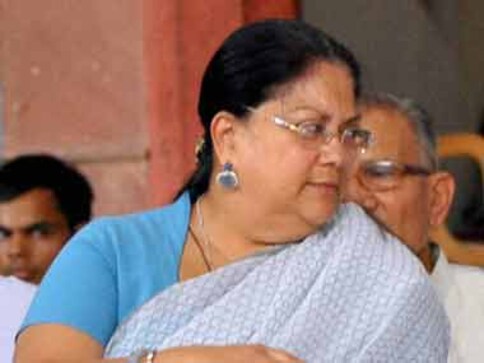 Jaipur: Saying the result of the recent bypolls was a wake up call, Chief Minister Vasundhara Raje on Sunday directed party MLAs to spread awareness among the masses about developmental works done by the state government.
Addressing a BJP legislative party meeting, Raje said there was no need to lose hope over the bypolls, in which the BJP lost two Lok Sabha seats and one Assembly constituency to the Congress, party sources said.
BJP state president and MLA Ashok Parnami said the party was analysing the results.
The government left no stone unturned in carrying out development in the state and hoped that the party would retain power in the next Assembly elections due later this year, he added.
Parliamentary Affairs Minister Rajendra Rathore, government chief whip Kalulal Gurjar, and deputy chief whip Madan Rathore also addressed the meeting held ahead of the budget session of the assembly which commences tomorrow.
The Congress won the Ajmer and the Alwar Lok Sabha seats and the Mandalgarh Assembly constituency in recently held bypolls.
The seats were with the BJP earlier.
Politics
The Delhi BJP sought a probe by a retired high court judge as it alleged laxity on the part of agencies concerned and a delay in providing timely help
Politics
Sunil Jakhar was in Delhi for the last few days and was in deliberations with the top brass of the BJP about his association with the party
India
BJP spokesperson Shehzad Poonawalla posted a video on Twitter in which he claimed that Youth Congress office-bearers were seen partying at a time when the Sonia Gandhi-led party was facing an existential crisis