Rajasthan Assembly Election Quiz: Over 4.7 crore voters, 2,274 candidates; how much do you know about political history of the state
As Rajasthan goes for polls on Friday, take this quiz to check how well aware you are with the state and its politics
Polling for the high-stakes Rajasthan Assembly election ended on Friday, and exit poll results have given Congress a clear majority in the state.
Dubbed as the semi-final before the 2019 Lok Sabha polls, the election campaigning for the polls saw both Prime Minister Narendra Modi and Congress President Rahul Gandhi traveling across the state, to win the contest for their parties. The state polls' results will be declared on 11 December.
The contest was said to be largely bipolar between the BJP and Congress for the 200-member Rajasthan Assembly.
In Rajasthan, the BJP is fighting anti-incumbency to retain power though no party has been repeated after one term in the last 20 years. With the poll surveys predicting that Congress was ahead, the BJP has made persistent efforts over the last few days to shore up its prospects with Modi, the main vote getter for the BJP, addressing around 12 rallies. Take this quiz to check how well aware you are with the state and its political history.
Click here to follow live updates on Rajasthan Assembly Election 2018
Find latest and upcoming tech gadgets online on Tech2 Gadgets. Get technology news, gadgets reviews & ratings. Popular gadgets including laptop, tablet and mobile specifications, features, prices, comparison.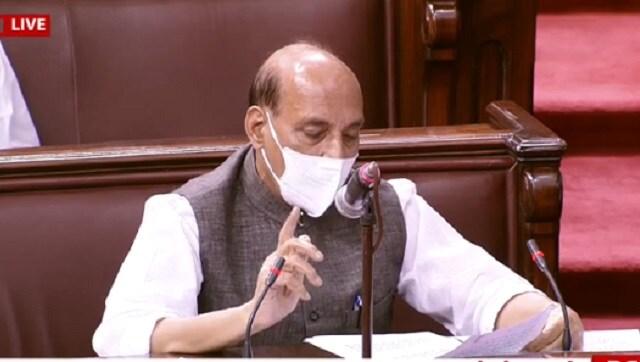 India
Beijing has undertaken significant infrastructure construction along the Line of Actual Control, Rajnath Singh told the Upper House on Thursday
Politics
Parliament LIVE Updates: The AIMIM leader questioned government's selective intervention in the Yes Bank crisis but not for PMC. 'SBI immediately flowed funds in Yes bank case, but not into PMC bank. What was RBI doing when Yes Bank happened?', he asked
India
The Union defence minister's statement would assume significance in the backdrop of the Opposition demanding a debate on the issue