Raj Thackeray should clarify his ideology before joining anti-BJP front: Congress
A senior Congress leader has said the Maharashtra Navnirman Sena (MNS) must clarify its ideology.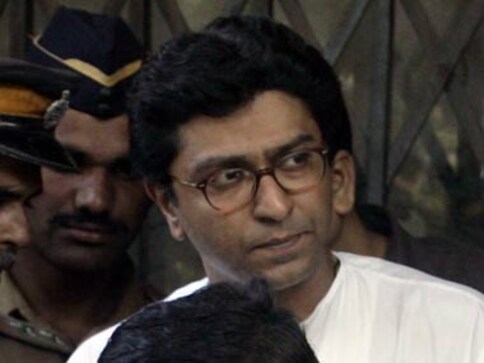 Mumbai: A senior Congress leader has said the Maharashtra Navnirman Sena (MNS) must clarify its ideology and stand on various issues before it makes any move to join an "anti-BJP" front.
Last Sunday, MNS chief Raj Thackeray called for a "Modi-mukt Bharat" by 2019, setting off speculation about his political moves ahead of the next general elections and possibility of joining the Congress-led opposition bloc.
The regional outfit, whose foundation is rooted in the 'sons-of-the-soil' agenda, has said a party's stand needs to change as per the prevailing political situation.
Manikrao Thakre, a former state Congress chief, said ever since Raj Thackeray formed his own party 12 years ago after leaving the Shiv Sena, there has been no consistency in his political stand.
"He will have to clarify whether he espouses a national perspective or wants to stick to the regional agenda and anti-migrant stance."
"Even though he is critical of the BJP and the Shiv Sena, his ideology is no different from the two saffron partners," said Thakre, who is now Deputy Chairman of the Legislative Council.
Any move to get a place in the "Congress-led anti-BJP front" can materialise only if he clarifies his ideology, he said.
On speculation about NCP chief Sharad Pawar and Raj Thackeray coming closer, Thakre avoided a direct reply and said only the Maratha strongman can speak on this issue.
He said there is a need for all Republican Party factions to come together.
Prakash Ambedkar, Jogendra Kawade, Rajendra Gavai and Ramdas Athawale (a BJP ally), who head different factions of the Dalit party, should not go separate ways, he opined.
"They should come together in the interest of the nation to oppose the BJP's ideology," Thakre said.
MNS spokesman Vageesh Saraswat said there can be no consistency in a political party's stand.
"It (a party) needs to change and adapt to changes as per the prevailing political situation. Andhra Pradesh Chief Minister Chandrababu Naidu and Bihar Chief Minister Nitish Kumar are the recent examples," he said.
Naidu recently walked out of the NDA, while Kumar joined the BJP-led coalition last year after quitting the RJD-Congress alliance in Bihar.
A source in the MNS said Raj Thackeray will be comfortable being part of a "non-BJP and non-Congress front" of regional parties led by Pawar.
"To counter (Prime Minister Narendra) Modi, there is no other acceptable face than Pawar. If there is anyone else, that name can be discussed," the source said.
In 2014, Raj Thackeray supported Modi's candidature for the prime minister's post. He even stayed in Gujarat for 10 days as Modi's guest. Now, he wants Pawar to lead an "anti-Modi front", he said.
The Congress will not join any third front as it is a national party and would instead want all the non-BJP parties to accept Rahul Gandhi's leadership, the MNS source said.
"It is not yet known if all the non-BJP parties will accept Rahul Gandhi's leadership," he said.
Meanwhile, NCP spokesman Nawab Malik said not much should be read into Raj Thackeray's recent meeting with Pawar.
"It was a personal meeting," he said.
Malik, however, admitted there is no clarity on Raj Thackeray's ideology and stand on various issues.
Pawar wants to expand the Congress-led UPA by roping in like-minded parties, but there is no talk of willingness or opposition by UPA partners to admit Raj Thackeray into their fold, the NCP spokesman said. Pawar is expected to host a dinner for leaders of opposition parties in New Delhi next week as part of efforts to forge unity among them ahead of the Lok Sabha polls.
Politics
The party is all set to hold a 'Chintan Shivir' at Udaipur in Rajasthan later this week to evaluate its current strategy and the way forward
Politics
Like the BJP, the Congress too just concluded a conclave of its senior leaders called 'Chintan Shivir'— coincidentally also in Rajasthan, at Udaipur
India
Thackeray has postponed his planned Ayodhya visit which was scheduled for 5 June