Raj Thackeray follows his uncle's footsteps, revives Facebook page with scathing political cartoons
When six of the seven corporators of MNS left the party to join the Shiv Sena, many thought Raj Thackeray would be lying low. Instead, the MNS president returned with a bang — and a slew of cartoons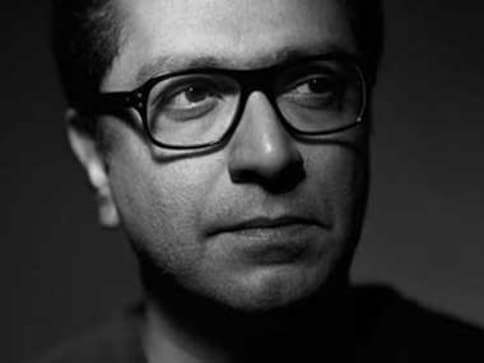 New Delhi: Raj Thackeray is honing an old weapon — the sharp edge of humour — to fight a political battle in Maharashtra after a series of debacles.
When six of the seven corporators of his Maharashtra Navnirman Sena (MNS) left the party to join the Shiv Sena recently, many thought Thackeray would be lying low. Instead, the MNS president returned with a bang — and a slew of cartoons.
His sketches have been going viral for the past few weeks, ever since Thackeray re-launched his Facebook page on which he now regularly posts his cartoons.
"Raj Saheb has said that he will draw cartoons more frequently from now on," senior MNS leader and former party MLA Shishir Shinde told PTI.
Thackeray's target is often the BJP and Prime Minister Narendra Modi. On Diwali, when people pray to Laxmi for prosperity, the MNS leader posted a sketch of the goddess of wealth asking Modi and BJP president Amit Shah to give her some money to run the country.
On 2 October, his cartoon, titled 'Two of the same soil', depicted Mahatma Gandhi and Modi in the same frame. Gandhi held his autobiography 'My Experiments with Truth' while Modi was shown flaunting a book called 'My Experiments with Lies'.

His supporters are happy, hoping that this is a sign of Thackeray's comeback.
"The response to his cartoons has been phenomenal. And they are going viral with social media," said Shinde.
Thackeray is believed to have inherited the trait for political cartoons from his uncle, the late Shiv Sena supremo Bal Thackeray. The nephew's sketches are uncannily like the uncle's, with familiar strokes that highlight his target's physical traits and sharp wit laced with acerbity.
While he was in the Shiv Sena, Raj Thackeray's cartoons regularly appeared in the party mouthpiece Dainik Saamana and Marmik, a magazine edited by Bal Thackeray.
Prakash Akolkar, political editor of the Marathi daily Sakal and author of "Jai Maharashtra", a book on the Shiv Sena, stressed that like his uncle, Raj was an ace cartoonist.
"But while Balasaheb drew fewer cartoons as he started growing busy with politics, in Raj's case, it is the opposite. He has started drawing more cartoons as his influence in politics has started waning," he said.
However, the pictorial pot-shots aimed at the BJP by Raj Thackeray, who supported Modi till the 2014 polls, are also being seen as an attempt by the MNS to regain lost ground.
"Raj, like his uncle (Bal Thackeray), is a political opportunist. He has tapped the anti-Modi sentiment in the country and is building on it," said senior journalist and political commentator Kumar Ketkar.
Raj Thackeray was widely seen as his uncle's heir-apparent, but was eventually sidelined by his cousin, Uddhav, which prompted him to launch his new party, MNS, in 2006.
Championing the cause of the Marathi manoos, he made an impressive debut in the cash-rich Brihanmumbai Municipal Corporation in 2007 and severely dented the vote-share of the Shiv Sena-BJP in the 2009 Lok Sabha polls. In its maiden assembly election in Maharashtra, the MNS won 13 seats.
But the party lost its momentum, winning just one seat in the 2014 polls. Senior leaders and workers deserted the MNS in large numbers, blaming Thackeray's working style and inaccessibility for the nosedive.
Earlier this month, six of the MNS's seven corporators joined the Shiv Sena, giving a major jolt to the party. But Thackeray, clearly, is waiting to strike back.
"He may appear to be politically dead, but he refuses to die. He is alive and kicking," Ketkar said, though he was sceptical about the influence the cartoons had on the masses.
Cartoonist Satish Acharya wondered why Thackeray didn't take up cartooning as a fulltime profession.
"But I doubt how can manage an unbiased view, which is the foundation for political cartooning, as he dons a political hat, too," Acharya said.
Politics
In a letter to Maharashtra chief minister Uddhav Thackeray last year, Pratap Sarnaik said though BJP and Shiv Sena are not allies anymore, their leaders have good relations and the Sena should make use of this
Politics
Ten council seats were up for grabs and 11 candidates were in the fray for the elections, which came days after the Rajya Sabha polls, which saw the BJP handing an embarrassing defeat to the Shiv Sena-led ruling coalition Maha Vikas Aghadi
India
The central agency had summoned Parab for questioning at its zonal office in a probe linked to alleged violation of coastal regulation zone provisions in the construction of a resort at coastal Dapoli in Ratnagiri district