Raj Thackeray flips his 2014 script: After praising Narendra Modi, now MNS chief stands in anti-PM line
Has Raj Thackeray's Maharashtra Navnirman Sena (MNS) gone from being a regional party to a national party? That seemed to be the underlying thought when Raj took to the stage on Sunday night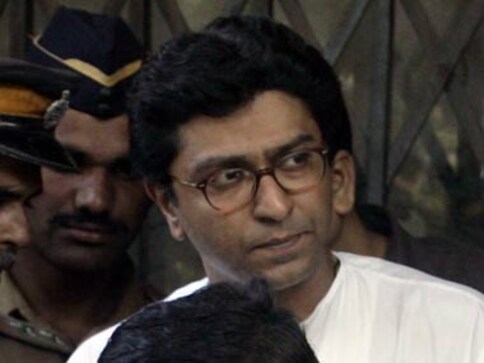 Mumbai: Has Raj Thackeray's Maharashtra Navnirman Sena (MNS) gone from being a regional party to a national party? That seemed to be the underlying thought when Raj took to the stage on Sunday night and criticised Prime Minister Narendra Modi rather than Chief Minister Devendra Fadnavis. In his 75-minute-long speech on the occasion of Gudi Padwa, the MNS supremo hardly spoke about Maharashtra and its BJP-led government. Raj showcased his charismatic oratory after a long time, but those (among the lakhs who had gathered to hear him speak) who came to listen to his thoughts on directions for the party cadre and workers were left disappointed. As it turned out, Raj could only spare around five minutes on Maharashtra, lavishing the rest of his time on Modi.
It may be recalled that after the nine-day tour of Gujarat in August 2011, Raj openly supported Modi (see here and here), who was then Gujarat chief minister, in his prime ministerial run. Raj went as far as to dub his tour an 'eye-opener' and claimed that the people of Gujarat were fortunate to have a leader like Modi who only focussed on the progress of his state. But, voters rejected Raj's MNS in the Lok Sabha as well as the Assembly elections of 2014.
Now, four years on, Raj appears to have realised the error of his ways and has called for Opposition unity in the fight against Modi and the BJP. Addressing party workers at a rally at Shivaji Park in Mumbai on Sunday, he said, "The country is fed up with the false promises made by Modi and his government. All Opposition parties should come together to get rid of the BJP-led NDA government to ensure a Modi-mukt Bharat."
"India got its first Independence in 1947, second in 1977 (after the post-Emergency election) and 2019 can bring a third Independence if India becomes Modi-mukt," the MNS chief said, "If the Modi government was ousted and an inquiry was ordered into demonetisation, it might turn out to be the biggest scam in the country since 1947."
A day before the MNS rally Raj Thackeray met NCP chief and former agriculture minister Sharad Pawar at his residence in south Mumbai. Last month, Raj conducted an interview of Pawar in Pune. Having realigned his position to openly support the NCP's Modi-mukt Bharat stand, it appears Raj will campaign against Modi and the BJP and indirectly support the Opposition parties, Congress and NCP.
In the 2014 General Election, the MNS flopped miserably with its nine candidates in Maharashtra losing their respective deposits. The party was then beset by bad luck in the October 2014 Assembly election too, which left the MNS with one MLA, as compared with 13 in 2009.
After the 2014 General Election debacle, Raj announced that his party would not contest Lok Sabha polls in future. As per Raj's views then, national parties should focus on Lok Sabha elections and leave state elections to regional parties like the MNS and others regional parties. But on Sunday, Raj appeared to have forgotten his own words and announced his plans to contest the Lok Sabha election or to join the anti-Modi front being helmed by Pawar. The NCP leader is set to host a dinner party in the last week of March for all party leaders willing to join the anti-Modi front.
In the five minutes Raj spent on the topic of Maharashtra, he said, "There are so many problems in the state, but apparently, Fadnavis is busy singing songs."
The MNS supremo also went on to examine the pressures on the media in the Modi era. "The government is trying to control media, judiciary and institutions like the CBI," he alleged, stating that the media was under tremendous pressure from the government, not to show anti-government news.
Whether or not Raj's volte face on Modi will bear fruit remains to be seen. But if he is serious about leading his party, he must focus on his own agenda and not piggybacking onto the agendas of other parties.
With inputs from PTI
Explainers
Experts say SVB's failure is likely to affect Indian start-ups in the short term when it comes to funding and making payroll. A major impact of the 'contagion' on Indian banks or the banking system is unlikely
Explainers
Iwao Hakamada was in 1966 accused of robbing and murdering his employer and his wife and children. The 87-year-old, who spent nearly 50 years on death row, was released from prison in 2014 after a court ruled investigators could have planted evidence. Now, the high court has ordered a new trial
Explainers
A native of Zhejiang province, the 63-year-old Li Qiang is an acolyte of Xi Jinping. Qiang is the former party chief of Shanghai and his elevation was earlier in doubt over his handling of the two month-lockdown in the financial hub last year