Raigarh Lok Sabha Election Result 2019 LIVE Updates: Party, Candidate, Constituency wise Winner, Loser, Leading, Trailing
In 2009 as well as 2014 elections, Vishnudeo Sai continued to enjoy majority votes from Raigarh, Chhatisgarh.
Raigarh Lok Sabha Constituency
Constituency number: 2
Total electors: 16,26,949 (2014 estimates)
Female electors: 8,07,437
Male electors: 8,18,167
Reserved: Yes. For Scheduled Tribes.
Delimited: Yes. In 2008, the Bagicha and Tapkara Assembly constituencies were replaced by Kunkuri segment.
Assembly Constituencies: Jashpur Nagar (ST), Lailunga (ST), Kharsia, Kunkuri (ST), Raigarh, Dharamjaigarh (ST), Pathalgaon (ST), Sarangarh (SC)
Results in last four Lok Sabha elections: In 1999, as part of Madhya Pradesh, this constituency elected Vishnudeo Sai from BJP. Sai continued to win a majority in the 2004 election. In 2009 as well as 2014 elections, Sai continued to enjoy majority votes.
Demographics: Spread over the Jashpur and Raigarh districts, the constituency houses power plants, steel plants as well as jute mills. According to official data from the Chhattisgarh government, the primary economy of the Raigarh district is agriculture and mining. Jashpur has almost 42 percent of forest cover on its geographical area and hence, forestry activities and forest produce collection have been its traditional economic activity. While Jashpur has a population of 8,51,669, Raigarh has a population of 26,34,200.
India
Many social media users have praised this kind gesture by the forest officials, and few of them even congratulated the officials for being able to implement such a nice act
India
Seven people were killed and three injured after the bus they were travelling in rammed into a parked trailer near Madai Ghat in Chhattisgarh's Korba district on Monday.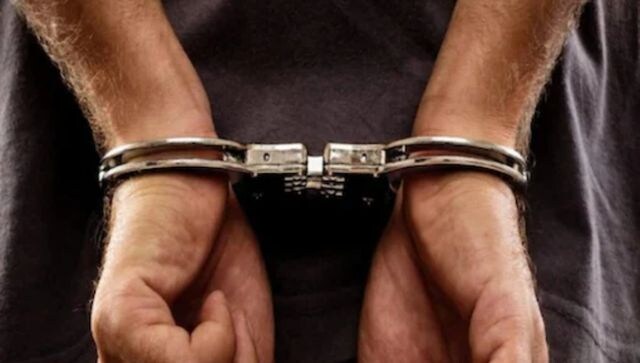 India
A bag containing five gelatin rods, detonators and cordex wire were recovered from the possession, police said, adding that they failed to produce any document in support of possessing these items