Rahul's 'impure' visit to Kedarnath caused Nepal earthquake, says Sakshi Maharaj
BJP MP Sakshi Maharaj once again courted controversy this time seeking to link the devastating Nepal earthquake to Congress Vice President Rahul Gandhi's visit to Kedarnath.
BJP MP Sakshi Maharaj once again courted controversy, this time seeking to link the devastating Nepal earthquake to Congress Vice President Rahul Gandhi's visit to Kedarnath.
Over 4,000 people lost their lives in the earthquake and rescue operations continue.
Maharaj told reporters in Haridwar: "Rahul Gandhi eats beef, and goes to the holy shrine (Kedarnath) without purifying himself. The earthquake was bound to happen," The Times of India reported. Vishwa Hindu Parishad leader Sadhvi Prachi was also present.
He was commenting on Gandhi's recent visit to the Kedarnath temple which was opened to the public for the first time this season.
The Congress, though, was up in arms against the ruling BJP demanding that Prime Minister Narendra Modi and party chief Amit Shah take action against him .
"...In a most unfortunate and petty manner, certain habitual motor mouth offenders of the BJP — cohorts of the Prime Minister and BJP President Amit Shah — are trying to communalise and politicise a grave human tragedy.
"If media reports are to be believed, BJP leader and MP Sakshi Maharaj now famous for asking women to produce 10 babies, eulogising the killers of Mahatma Gandhi and comparing humans with dogs for sterilisation, are now ascribing the earthquake in Nepal to Rahul Gandhi's visit to Bhagwan Kedarnath," party spokesperson Sushmita Dev told reporters at the AICC briefing.
Dev said in doing so, he has not only "denigrated" all those who have faith in Bhagwan Kedarnath but the victims of this huge tragedy.
"It will be better if the PM and Amit Shah stop perpetuating rabid politics that has now reached the stage of denigrating even Bhagwan Kedarnath through his chosen cohorts.
We demand that the PM and Amit Shah take immediate action against Sakshi Maharaj," she said.
While slamming the BJP leader's remarks, Dev said our attention and efforts at this time should be aimed at relief, rescue and rehabilitation.
She also chose the occasion to flag the need to have concrete plan of action to mitigate disaster caused by Earth quakes in the NCR region.
"It is equally alarming to see that the capital of India, Delhi as also the National Capital Region (NCR) has no approved state disaster management and mitigation plan," she said.
Dev said that the Delhi Disaster Management Authority (DDMA) formulated the draft policy way back in March 2014, and the National Disaster Management Authority has seen presentations on it but since March 2014 there has been no progress in finalising the report.
"The government and NDMA- both of which are headed by the PM are requested to pay immediate attention to finalise the plan," she said.
The Congress spokesperson said that her party MPs have decided to donate one month's salary.
With PTI inputs
Find latest and upcoming tech gadgets online on Tech2 Gadgets. Get technology news, gadgets reviews & ratings. Popular gadgets including laptop, tablet and mobile specifications, features, prices, comparison.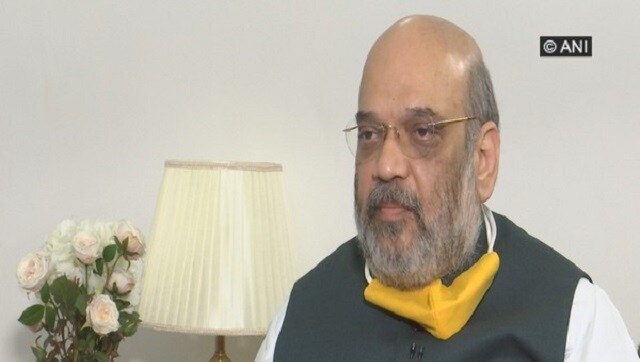 India
AIIMS, on 12 September, said Shah was being admitted for a day or two for a complete medical check-up before the Monsoon Session of Parliament
India
Narendra Modi, who made the list for the fourth time since taking office as prime minister in 2014, previously missed out appearing in the 2018 and 2019 editions.
India
The party has also expanded its list of spokespersons to 23, with MP Anil Baluni being elevated as the chief spokesperson and remaining the BJP's media head