Rahul should become full-time Congress president, Sonia Gandhi take on mentor role: Mani Shankar Aiyar
Senior Congress leader Mani Shankar Aiyar has strongly pitched for making Rahul Gandhi the party president at a time when questions are being raised over his leadership abilities after the Uttar Pradesh poll drubbing
New Delhi: Senior Congress leader Mani Shankar Aiyar has strongly pitched for making Rahul Gandhi the party president at a time when questions are being raised over his leadership abilities after the Uttar Pradesh poll drubbing.
He advocated a role of a mentor for current president Sonia Gandhi, and asserted that Congress has to move from being an inclusive party to setting up "an inclusive alliance".
Amid calls for radical changes by Congres leaders following massive electoral defeats in Uttar Pradesh and Uttarakhand, Aiyar told PTI, "I am hoping that the de facto leadership of the Congress which has been in his hands for some months, becomes a de jure leadership and that will enable him to carry out his intentions of democratising the party."
The 75-year-old Congress leader also hoped that Rahul's elevation happens soon. Rahul Gandhi's leadership has been under the scanner following the party's repeated losses in elections. Senior Congressman Digvijaya Singh had recently said Rahul was not acting decisively, while Kerala youth Congress vice-president CR Mahesh has asked him to quit if he does not want to lead the party from the front.
Senior party leaders M Veerappa Moily and Satyavrat Chaturvedi have also pitched for initiating changes and "surgery" within the party to infuse fresh strength into it. Asked what is stopping Congress from implementing the introspection reports which suggest changes in the party, he said, "I don't know. I think it is time Rahul got on with it, as he has said he wishes to do. And perhaps it is because he has not been the president, that he has not been able to do this."
On Sonia's role in the party when Rahul is anointed president, Aiyar said, "I expect her to play the role of Lee Kuan Yew, first mentor. I hope her health is good enough. So she would be available as the most important mentor that the Congress party has and let Rahul Gandhi, who still, for at least a few years, belongs to the generation that constitutes about 70 percent of our population" become the part president, the former union minister said.
Asked if the Congress should change its strategy and declare a prime ministerial candidate before 2019 polls, Aiyar said, "I am sure the alliance will project somebody (as prime ministerial candidate) and lets see who that somebody is. I hope it will be Rahul Gandhi."
Aiyar, who has been advocating a "grand alliance" to challenge BJP in 2019, asserted that the time has come to "explicitly work" over the next two years in the direction of as large an alliance as possible. However, he also made it clear that in case of a formation of such a coalition, no one should insist on the name of a particular leader as that may sabotage the process.
Asked if the 'Bihar model' needs to be replicated at the national level, Aiyar answered in the affirmative. "Certainly in terms of a Mahagatbandhan but the Congress is the 10th ally in Tamil Nadu, the third ally in Bihar and the second ally in UP. So where it fits into all this is a matter of negotiation which cannot be prejudged," he said.
Politics
Addressing the foundation day of the All India Mahila Congress, Gandhi said that the ideology of the Congress was completely opposite of the BJP-RSS and only one of the two ideologies can rule the country.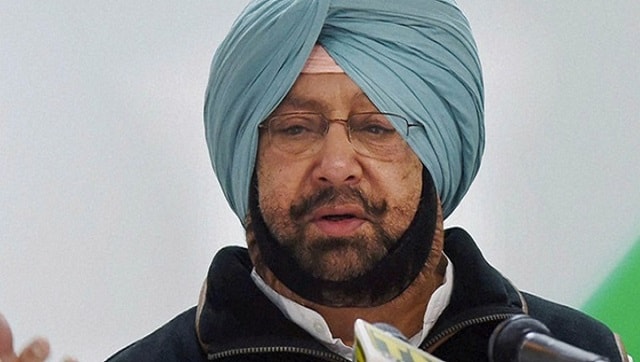 India
While the growing rift between Congress member Navjot Singh Sidhu and Singh made for interesting politics, it also marred the Congress' image as a party that could not keep its politicians in line
Politics
All Congressmen must rise above themselves and think in the interest of the party and the country, advised the Rajasthan chief minister