Rahul quotes Ghalib to respond to Modi's taunt; is he coming of age as a leader?
One of the reasons Gandhi did not make any impact on the 2014 election was his inability to connect with voters.
Who would have thought one day even Rahul Gandhi would start making some sense? But, O tempora, o mores, that day seems to be upon us. Mera Bharat badal raha hai!
After being ridiculed and laughed at for almost more than a decade for practising shoot-and-scoot adventurism and rolling out one malapropism after another, the Congress vice-president is finally showing signs of some gravitas, heft and courage. And, there are emerging signs that people are listening to him, if not immediately buying his charges, allegations and theories.
First, he dared Prime Minister Narendra Modi in his den in Gujarat's Mehsana. Buoyed by a crowd that would be huge by Gandhi's meagre standards, the Congress finally found some courage to attack Modi's image, target the Prime Minister's image of being beyond reproach and this decade's 'Mr Clean.'
And then, in Uttar Pradesh on Thursday, he stood up to the Prime Minister's taunts and replied with a lyrical riposte, asking Modi what was this style of conversation where the Prime Minister, instead of answering questions, was making fun of the rivals. Har ek baat pe kehte ho tum ki tu kya hai, Gandhi retorted quoting Ghalib.
Gandhi's tirade against Modi may be an encore of similar charges by Delhi Chief Minister Arvind Kejriwal and before that the allegations in lawyer Prashant Bhushan's plea in Supreme Court. But, the Congress leader, for a change, has managed to draw attention to his criticism of Modi. It is perhaps a sign of our changing times that in spite of rehashing old charges, Gandhi has been able to generate a bit of buzz in politics and heat up the media space.
Whether Gandhi's charges carry some weight or not is for the courts to decide -- in case they agree to take Bhushan's petition seriously in the next hearing. But, politics is rarely decided by nuances and legal minutiae of charges of graft. Sometimes, in an ode to Goebbels-ism, if repeated often and with a certain amount of conviction, it acquires a life of its own.
Who would know this better than the Congress V-P. His father Rajiv Gandhi lost his sheen, and later power, because his rivals led by VP Singh were able to convince Indian voters that the then prime minister's image of 'Mr Clean' was just a facade. With his oratorical skills and the classic subterfuge of telling people that he had in his pocket the names and account numbers of politicians who were dalaals of Bofors, Singh was able to turn 'Gali, gali main shor hai, Rajiv Gandhi chor hai' the theme of India's poll graffiti.
Gandhi's brother-in-law Robert Vadra is another example of the old adage that in politics image is permanent, facts are temporary. It has been almost three years since the BJP won elections in Rajasthan, 30 months since Modi became prime minister and there has been absolutely no movement on the Vadra case. Yet, even though there has not been even a single chargesheet, leave alone a conviction or verdict of guilt, Vadra continues to remain synonymous with the entitlement-era politics of UPA.
The point is this: In politics, facts do not matter. Once people start believing lies and half-truths, they turn into legends. And Gandhi is trying his best to make the use of half-truths and facts that the Sahara and Birla diaries have offered him on a platter. (Gandhi's selective outrage, as argued by Firstpost, of course smacks of hypocrisy. But that is a different story.
One of the reasons Gandhi did not make any impact on the 2014 election was his inability to connect with voters. Back then, whatever he said was laughed away not just by his rivals but also the meagre audience that turned up for his rallies. His gaffes turned into national jokes, fodder for Twitter trends, cruel neologisms like Pappu-isms and hashtags like Amulbaby syndrome.
Unfortunately for Gandhi, his caricaturisation as an upstart in politics coincided with the phenomenal rise of Modi, a master orator whose every word people took on face value. But, if Gandhi's recent spunk and the response to it are good indicators, things might be changing, even if infinitesimally.
The reason is not difficult to fathom. The government's botched up demonetisation scheme, the pain, suffering it has caused, have made people reassess Modi, weigh his actions against his words, instead of taking them on face value. After almost three years of Modimania, where he was built up as an infallible visionary and development messiah, people are finally willing to see the PM as a mortal, take the right measure of his 56-inch chest.
This is not to say that Gandhi has risen to the prime minister's stature. The difference between the two is still as wide as the first and top floors on Burz Khalifa, but both the protagonists have started journeying in opposite directions. Gandhi would be hoping their paths cross some day. But for that he would a lot of hard work, high amounts of political IQ and tonnes of luck.
The BJP can, of course, continue to laugh him off as a "joke." But, it should be wary of the denouement of the strategy of mocking the critics. As Mahatma Gandhi said, first they ignore, then they laugh, then they fight, and then you win.
So far the joke has been on Rahul Gandhi. But, since our polemics has turned poetic, the PM and his followers would do well to remember what contemporary poet Rahat Indori famously said:
Unka anjaam tumhe yaad nahi hai shayad,
Aur bhi log the jo khud ko khuda kahte the.
Find latest and upcoming tech gadgets online on Tech2 Gadgets. Get technology news, gadgets reviews & ratings. Popular gadgets including laptop, tablet and mobile specifications, features, prices, comparison.
Politics
Khurshid, in a Facebook post, said if the mood of the electorate is resistant to the liberal values the party has espoused and cherished, it should be prepared for a long struggle rather than look for short cuts to get back into power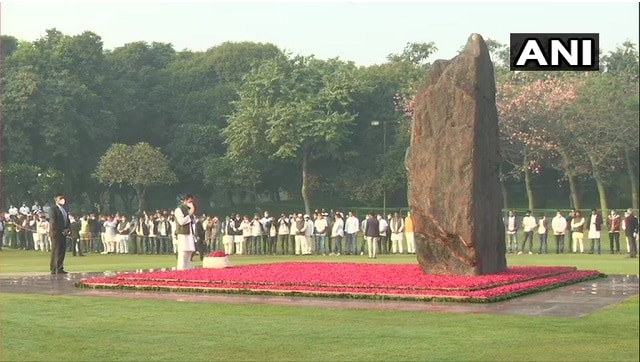 India
Taking to Twitter, the former Congress chief remembered Indira Gandhi as an 'efficient prime minister' and someone who still sets an example of 'her impressive leadership'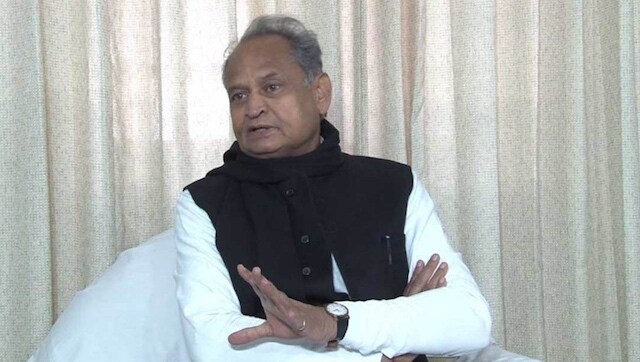 India
While several party leaders echoed Sibal's comments in an interview with a newspaper, Gehlot said that there was "no need" for Sibal to speak about internal issues in the media