Rahul, Priyanka's Amethi road show enough to hold off Modi?
On the penultimate day of campaigning in Amethi, the citizens got a two-for-one surprise. Rahul Gandhi and Priyanka Gandhi embarked on a road show, shaking hands and trying to touch hearts.
Jayas: There's a macabre piece of street theater being enacted on the main street of Jayas, bustling with tongas and tractors and screeching buses. A young woman wrapped in the national flag plays dead. A few men carry her on their shoulders in a circle while another man stands in the middle in tearful salute. That's supposed to be Indira Gandhi and on the penultimate day of campaigning in Amethi it's time to hammer home the history lesson about the sacrifices of the Congress.
Soon a young man appears and intones something about the Internet. That's Rajiv Gandhi, the fresh face of modern India. Luckily for the viewers before we get to his "balidaan" someone shouts "Priyanka Gandhi is here" and the nukkad ends abruptly.
No one expects Rahul Gandhi to really lose in Amethi – the family citadel.
But on Sunday the Congress pulled out all stops and gave the good citizens of Jayas a two-for-one – Rahul and Priyanka Gandhi riding on the footboard of their SUV, shaking hands, waving, smiling, talking to supporters as the car inched towards the dargah of Mir Aminuddin.
The Gandhis had come down to earth.
It must have warmed every Congressman's heart. The First Family's amazing technicolour magical dreamcoat seems still intact. The crowds are screaming. The rooftops are full. The Seva Dal volunteers and grim faced security men in grey suits struggle to keep the crowd at bay.
Except as the caravan turns a corner, a young Muslim woman standing in front of her house says with a shrug "Chalo, once in five years, done." Her mother says placatingly "What are they to do? Itna bada Hindustan. They cannot be everywhere."
But even she admits that in their mohalla, little has changed in the pocket borough of the Gandhis. Sixth standard student Mohammad Nadeem says he has to go one hour every day to Rae Bareli because there are no decent schools in Jayas. The electricity is there for 4-6 hours a day, sometimes coming on only at 11 in the night. The local college has no teachers who stay on. For a good doctor they have to go Rae Bareli. There are no jobs. The young woman is finishing her intermediate and does not know what will happen to her afterwards. She wishes there were more police – there are too many unemployed youth milling around all day. But they still don't blame the Gandhis. "It's the city councilors who get in the middle who are corrupt. They eat up all the money," says the mother. "The Gandhis are not to blame. Their intentions are good."
Rahul Gandhi does not realize how much of a pass he gets in Amethi because there's genuine affection for the family. "What to do? As much we complain in the end we will vote for them. We have a lot of maya for this family," says the man at the little soda shop.
"You know he would have lost in Amethi city," says Vijay sitting outside his home in the lane winding to the dargah. "Jayas is really his garh. This is where the public really wants him. But look around you. In 60 years nothing has happened."
The streets are spotted with goat droppings. The open drains smell. Some houses are pucca and exposed brick, others are just thatched roofs and mudwalls. There's a ramshackle broken down thela in front of one. Goats are tied to the front porches. One goat is wearing a Congress bandana.
But the Congress duo's arrival is big news. "I shook hands with Rahul-ji, same to same," says a beaming Manish Kumar. And for a brief moment that's change enough.
At a meeting earlier in the day Rahul Gandhi tells a meeting in Teekarmafi that his family has brought a lot to Amethi – the IIIT at Teekarmafi, the railway line, seven national highways.
"No district has as many electric wires as Amethi," he says. We put in the posts, he says, but if there's no electricity that's because the Samajwadi Party doesn't provide it. And he promises that if Congress wins, Amethi will have the most work done in all of Hindustan.
"Send those outsiders back," says the man who just spent the night at the guesthouse in Amethi, like any other outsider.
The crowd cheers on cue and shouts "Desh ka PM kaisa ho, Rahul bhaiyya jaisa ho" obligingly. But the nervousness is apparent if bravely masked.
"The BJP won't go over 200," says Congress worker Chetan Prajapat. But then he says wistfully, "If only Priyanka had come in earlier, we would not even be talking about a Modi wave."
The if-only-Priyanka factor is also a bit of a media wave. But it's a wave the Congress rides happily. "Priyanka will take command of the Congress," says Raj Kumar confidently. "Her coming has given the workers real josh. See, Rahul-ji has a hard time saying what is in his heart. She can."
"He is too much of a bhabuk (thinker)" says Prajapat. "Priyanka is something else. She needs to take charge of the organization. Rahul can be the PM. You know she does not even sound like a neta. She sounds like aam ladies."
"She has no arrogance. See, I took a picture with her on this mobile phone," says a giddy Congress worker, Santosh Kumari.
That Priyanka factor is palpable in Jayas. There is a certain easy grace about her. She laps up the adulation, smiling, leaning forward into the crowd. Rahul smiles as well but he is diffident. But the problem for the Congress is their Priyanka embrace is also an Indira nostalgia. "But there cannot be another Indira," admits Raj Kumar. "This is just a halka-phoolka resemblance."
And in 2014, the candidate is Rahul Gandhi and he is the party leader along with his mother. He plays the benevolent leader at the meeting promising 15-year-old Ruby Khory who lost her left arm in a threshing machine that he'll see to it that she gets the right treatment. "She needs a plastic arm so she can at least wear a sari," says Congress worker Vijaylakshmi. Ruby who seems shell-shocked says Rahul told her not to worry. Her mother has cancer and the family has little money.
No one expects Rahul to really lose here but Prajapat admits that in Amethi Rahul is badly served by many of the local leaders who are only interested in photo-ops, not work.
And therein lies the disconnect between the First Siblings waving at cheering crowds while being showered with flower petals and the lives of those in the houses that line their triumphant procession. Like that morbid balidaan street play that flower-bedecked enthusiasm is also a piece of theater.
But the audience is growing restive.
"Hum abhi bhi unko maantey hain ( I still respect them) but I do have questions. And why not?" says the young woman doing her intermediate.
"I will still vote for them but just them. But noone else," says her mother.
This might still be the fortress of the Gandhis but that does not mean it's a Congress fortress.
Find latest and upcoming tech gadgets online on Tech2 Gadgets. Get technology news, gadgets reviews & ratings. Popular gadgets including laptop, tablet and mobile specifications, features, prices, comparison.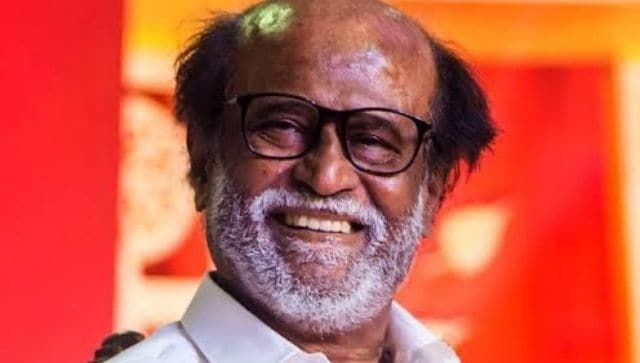 Politics
This comes a day after his fans held an agitation in Chennai, in a bid to make him reverse his recent decision. The actor said he has already explained the reasons for not taking the political plunge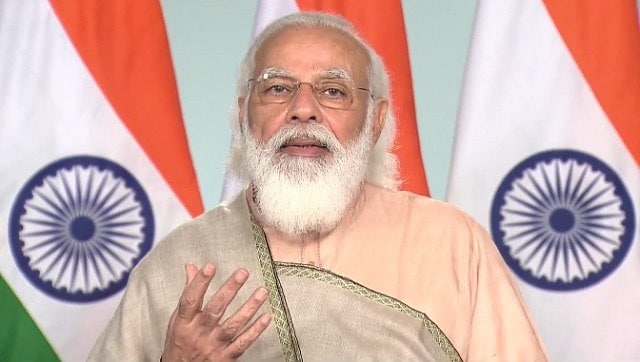 India
PM Modi said that while Makar Sankranti 'reaffirms the importance of respecting mother nature', Pongal showcases the best of Tamil culture
India
After the first meeting of the apex-court appointed panel, Ghanwat, said the first round of talks with the protesting farmers and other stakeholders is scheduled for Thursday 21 January