Rahul Gandhi's UC Berkeley speech: Congress dynast proves Modi was right in calling UPA 'maa-bete ki sarkar'
While claiming natural rights of a dynast, Rahul forgot that India of 2017 had rejected dynasts in politics.
Rahul Gandhi does not see any problem with him being a dynast because "that's what happens in India".
He made the world know of his latest pearls of wisdom at one of the world's most reputed places of learning, at the University of California, Berkeley in the beginning of his fortnight long trip to the US. He landed in America with the stated purpose to get some firsthand information about artificial intelligence. This is the Congress vice-president's second foreign trip in the last 20 days. He took off for the US about 10 days after he returned from a trip to Norway.
According to Rahul, dynasty and dynastic succession are there in many spheres of life in India — in politics, cinema and industry — and thus he wondered they were "going just after me". Rahul didn't realise that out of three political dynasts that he named — two of them Akhilesh Yadav (son of Mulayam Singh Yadav) and MK Stalin (son of K Karunanidhi) — have inherited mantle from their fathers and now bosses of Samajwadi Party and DMK respectively are his political allies. The third person he named in this regard, Anurag Thakur (son of Prem Kumar Dhumal) is an MP and despite displaying certain dynamism in BCCI, Parliament and in organisational structure of the BJP he has not been made a minister in the Modi government just because his father used to be chief minister of Himachal Pradesh.
He spoke it in a manner as if dynastic succession was an accepted fact in India, almost a virtue and repeated it three times: "that's how India runs… that's how the entire country is running… that's what happens in India" and then added, "the real question is if that person is a capable, sensitive person".
The Congress second-in-command thinks for certain that he is a capable and a sensitive person to lead the party and "absolutely ready" to become prime minister of the country. "I am absolutely ready to do that (be declared as prime ministerial candidate) but we have an organisational election process that decides and the process is currently ongoing. That decision is something the Congress party should take," he said. To a supplementary query from the moderator whether he was open to becoming prime minister in future, he said "sure".
That should make thousands of Congress workers happy that their leader is finally ready to take up the mantle from his mother Sonia and put an end to the dual power centre structure in the party.
While claiming natural rights of a dynast, Rahul forgot that India of 2017 had rejected dynasts in politics. Just as Rahul was rejected by people in 2014 with Congress getting lowest ever numbers, 44 in Lok Sabha which even deprived it of the Leader of the Opposition position, Akhilesh was rejected by people in Uttar Pradesh earlier this year. Under Akhilesh's leadership, Samajwadi Party slid to the lowest ever numbers in the Uttar Pradesh Assembly.
As on now, all the three persons holding three top constitutional posts President Ram Nath Kovind, Vice-President Venkaiah Naidu, Prime Minister Narendra Modi are self-made persons who have risen through the ranks and made it big. None of the four top ministers in government had any political lineage. BJP president Amit Shah also has risen from the ranks of a humble party worker.
The Congress leaders would find it difficult to explain and defend their leader in the face of a blistering offensive launched by the BJP. Rahul said when the Congress came to power in 2004 its "designed vision" was "at best for 10 years". "By the time we arrived at 2010-11 it was not working any more…. Somewhere around 2012 a certain arrogance had crept into the Congress party," he said.
It's no secret that though Singh was in office as prime minister he was not in "power". The actual power in the government was wielded by Sonia and Rahul. Also by the later part of 2012, Mamata Banerjee's Trinamool Congress had exited the UPA leaving the party with smaller allies like AIMIM. The UPA at the Centre had primarily turned into a Congress government with the DMK also pulling out of the alliance a year later. Rahul thus can't blame it on anyone else rather than himself and his mother Sonia.
Also, when Rahul says he is absolutely ready to become prime ministerial candidate how would Congress explain his tendency to simply vanish and go on extended trips abroad. When the Congress party was working on Opposition unity and had announced an agitation plan on farmers' issues, Rahul chose to visit relatives in Italy. Shortly thereafter he went on to visit the UK, then to Norway and now to the US.
For the first time, the Congress vice-president has gone on record to confirm what Modi had been charging all along in the run-up to 2014 that the UPA had always been a "Maa-bete ki sarkar". Mark Rahul's words: "For nine years I worked behind the scenes with prime minister Manmohan Singh, P Chidambaram, Jairam Ramesh and others on J&K…. When we started, terrorism was rampant in Kashmir, when we finished there was peace, we had broken the back of terrorism." He then publicly told how he patronised Singh: "I hugged prime minister Manmohan Singh and told him it was one of the biggest achievements."
It was for the first time that Rahul admitted that Modi was a much superior communicator than him: "Modi has certain skills, he is a very good communicator, he's much better than me."
What should concern Indians, domestically and abroad is Rahul's attempts on foreign soil to portray India as a place where "millions feel they have no future in their own country, isolates people and turns them to radicalisation". The leader of the party which ruled India for 60 years and aspires to rule India again painted an ugly picture of India where Muslims, Dalits and liberals are either oppressed or killed and any dissenting voice is throttled simply because they are not in conformity with the ruling BJP narrative. That's Rahul's style of politics which runs down his own country as one of the worst places.
Politics
While Adhikari bagged 1,10,764 votes, Banerjee, his one-time mentor, netted 1,08,808 votes, according to the Election Commission.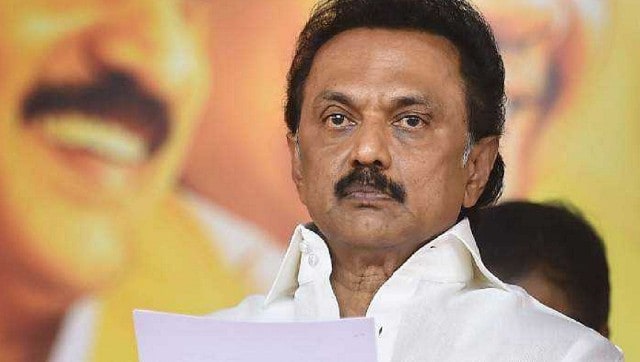 Politics
The DMK top leader is expected to call on Governor Banwarilal Purohit and stake a claim to form the government in the southern state
Politics
Hitting out at the Election Commission, Banerjee claimed that the BJP would not have crossed the 50 seat mark if the poll panel had not helped it